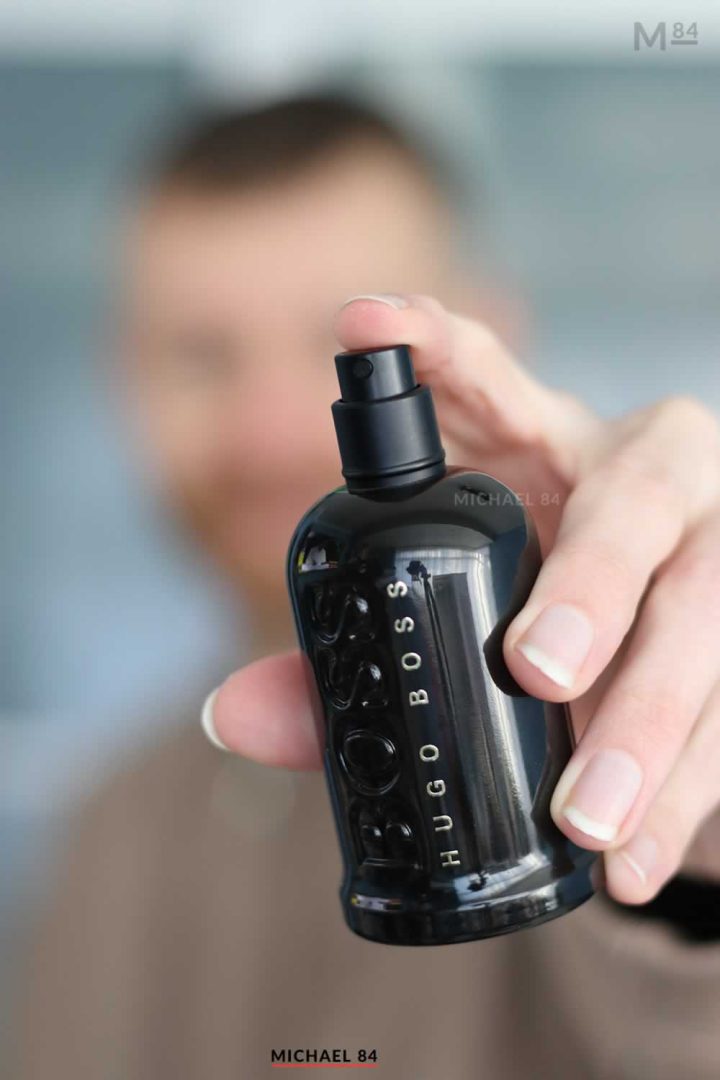 I am not stranger to Boss Bottled fragrances, and in 2022 they released another in the line up.
I was looking forward to trying it out, and when I did I decided that I'd get myself a bottle. Christmas came and I got one, and this is why.
Over the years Boss have released some great scents in the Bottled line. It all started with the original Boss Bottled eau de toilette, which has stood the test of time and is still a great scent today.
There's been plenty of others, but the latest is Boss Bottled Parfum.
Here's what it's like.
What Does Hugo Boss Bottled Parfum Smell Like?
Boss Bottled Parfum is a modern masculine scent which hits all it's notes with subtlety. There's hints of woody, leather and orange citrus notes which are all blended well together and they hit you in a clean and subtle way.
Bottled parfum is in no way over powering, with the notes being noticeable but in a more soft and more well rounded way than being sharp.
At the opening there's a burst of the mandarin and incense, and from there I get a lot of amber tones to the fragrance. When it's been on a while the woody and leather notes start to take over and become more noticeable.
Boss Bottled Parfum Notes
Top Notes – Mandarin, Incense
Heart Notes – Orris, Fig Tree Roots Accord
Base Notes – Cedarwood, Vegetal Leather Accord
Boss Bottled Parfum Bottle
The Bottle for the Hugo Boss Bottled Parfum version is exactly the same as the others in the line. It's a cylindrical bottle, this one being black translucent in colour with a black top.
The front has the BOSS wording etched out, with the Hugo Boss wording in a gold foil colour.
The atomiser is good, giving a nice wide spray
I got myself a 50ml bottle, with 100ml and 200ml bottles being available. The current costs run at around £55, £85 and £100 respectively.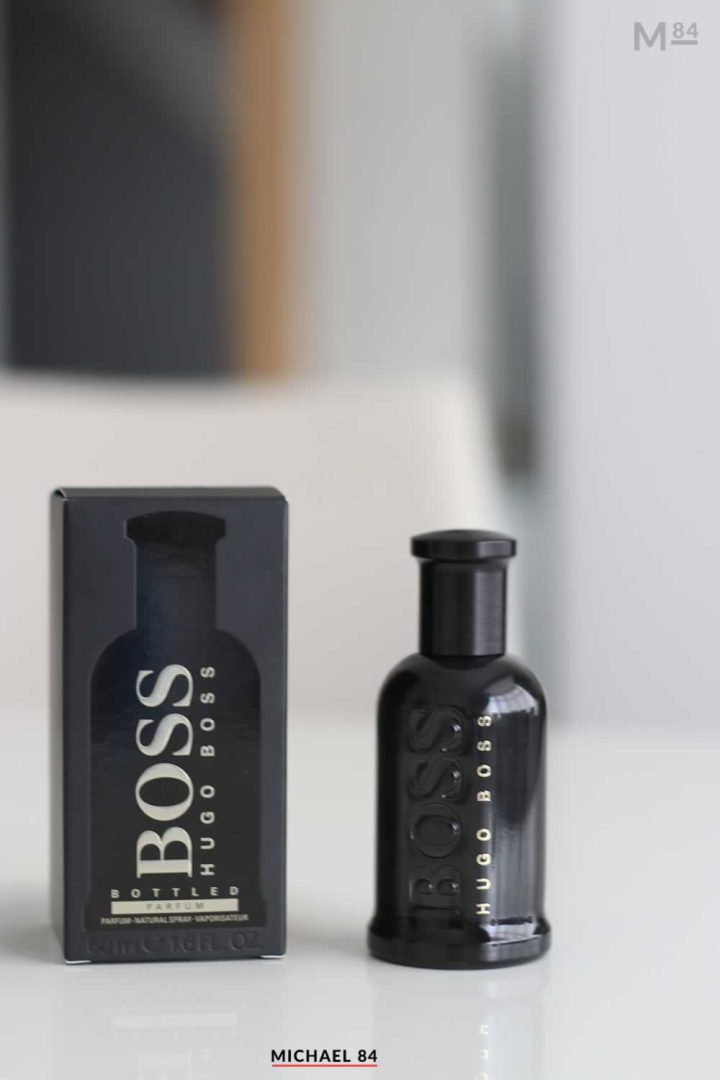 When & Where To Wear Boss Bottled Parfum
Boss Bottled Parfum is quite a delicate scent, but still very masculine. The softness of this makes it something you can wear with some versatility, and can cover most occasions.
I think the darkness of the fragrance suits an evening best. I'd wear this either in a casual or formal setting on an evening. The preferable weather or season would be the cool or cold climate in autumn or winter, but it could work in other seasons too.
What Clothes To Wear With Boss Bottled Parfum
As Boss Bottled Parfum is a masculine and soft woody style of scent, I see this pairing well with formal or smart casual clothing. This fragrance will work great with a full suit, a plain white shirt or something smart casual.
Who Is Boss Bottled Parfum For?
I feel like Boss Bottled Parfum is the most grown up of all the fragrances in the whole Bottled line up. I see this more of a fragrance for those over 21, while the eau de toilette will be perfect for anyone over 18 or even teens.
How Long Does Boss Bottled Parfum Last?
I expected this to last for quite some time, since it's got that parfum concentration. But it doesn't live up to that, and I got around 6 hours of performance of Boss Bottled Parfum.
This is largely due to the nature of the scent. Even though it is a darker fragrance with a lot in the base such as cedar and leather notes, they aren't over powering, so this scent does not have the staying power you might expect.
Boss Bottled Parfum vs Eau De Toilette
So you might be thinking, if I own the eau de toilette should I bother with the parfum? Is there a difference with Boss Bottled Parfum and the Eau De Toilette? The answer is mostly yes.
The two fragrances are very different, with the EDT being more fresh and fruity while the parfum being more elegant and heavier on the base notes.
I'll do a full comparison post of the two, and then there's also the eau de parfum which was released a few years ago too.
Boss Bottled Parfum Key Takeaways
Pros
Very nice, elegant and inviting scent
A good price point for a designer fragrance
Cons
Does not have exceptional longevity
Key Fragrance Details
Longevity – Boss Bottled Parfum is as it states, a parfum. I would expect this to last longer than it does, I get around 6 hours from this.
Projection – The projection is not too great. Bottled Parfum is a dark but subtle scent that those around you will smell but it doesn't go far.
Best season to wear – All Seasons
Scent type – Woody/Leather/Orange-Citrus
Age Recommendation – 21+
Best Worn – Evening, Formal, Casual
Top Notes – Mandarin, Incense
Heart Notes – Orris, Fig Tree Roots Accord
Base Notes – Cedarwood, Vegetal Leather Accord
Verdict
Boss Bottled Parfum is a nice, elegant and inviting fragrance which is a good scent to own. The light notes of cedarwood, leather, mandarin and incense make it a great scent for any guy looking to pull of the gentleman vibe.
There are stronger fragrances out there, but this elegant and masculine scent is a good one to have when you want to smell good without making too much noise about it.
Let me know what you think of Boss Bottled Parfum. As always you can check out more fragrance reviews on the blog, and find your own signature scent or just read more cologne reviews.
BUY BOSS BOTTLED PARFUM AT AMAZON HERE.
*This post contains affiliate links. As an Amazon Associate, I earn from qualifying purchases.*