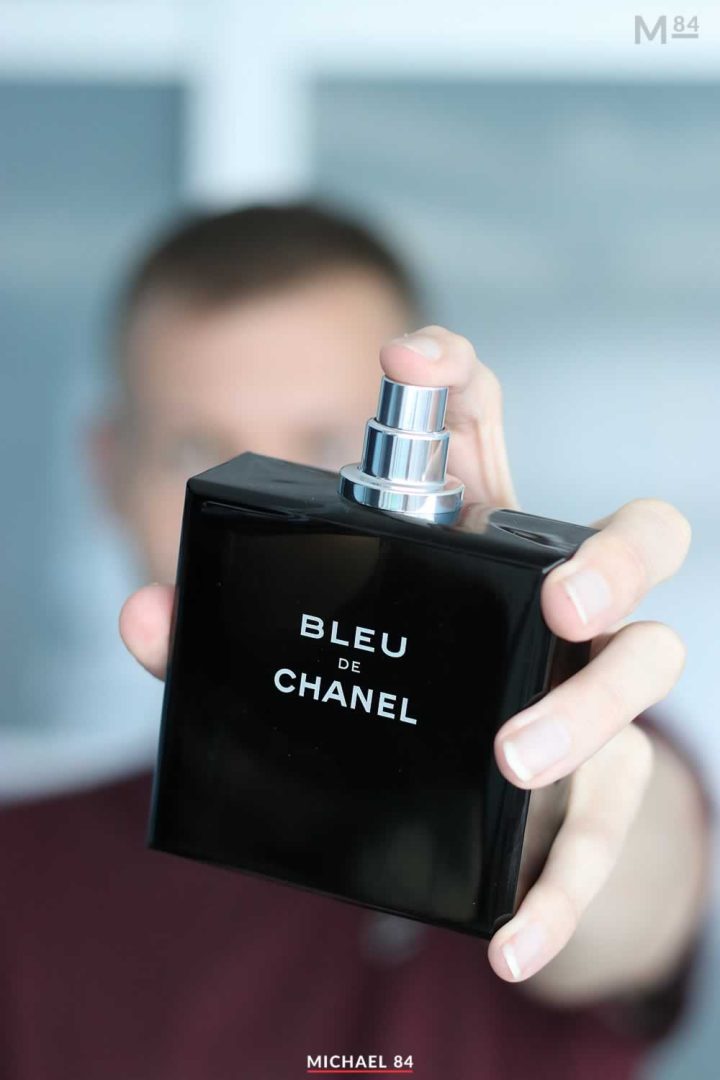 Back in 2010 Chanel released an original scent which would go on to become a superstar.
I bought my bottle of Bleu de Chanel back then, and loved it. Over the years it has became a cologne which is loved by many.
Since I have such a large fragrance collection it's not often I finish the bottle, but when it comes to my Bleu de Chanel eau de toilette, I did finish the bottle.
Not to worry, because I've just got this brand new bottle!
Here's what you need to know about Bleu de Chanel and why you need this scent.
Since I already knew I loved the EDT version of Bleu De Chanel, buying a new bottle was such an easy decision to make. But I didn't just buy a 50ml bottle which I previously owned. Oh no.
I went and bought a huge 150ml bottle!
This should last me a long time, and it was such an easy decision to go for such a big bottle.
What Does Bleu De Chanel Smell Like?
Bleu de Chanel EDT is a sophisticated, masculine scent which has a light woody and fresh spicy style to it. It has a great balance of the pink pepper and grapefruit along with white musk, sandalwood and white musk which all work in harmony together.
With the other notes, what you get is a modern gentlemanly scent which works for all guys in more or less every situation.
What you get is an attractive scent which you can notice without it being overbearing. It's powerful, but not so much to be overpowering.
Bleu de Chanel is just a well balanced beautiful smell which I would describe as a modern classic.
The Bleu De Chanel Bottle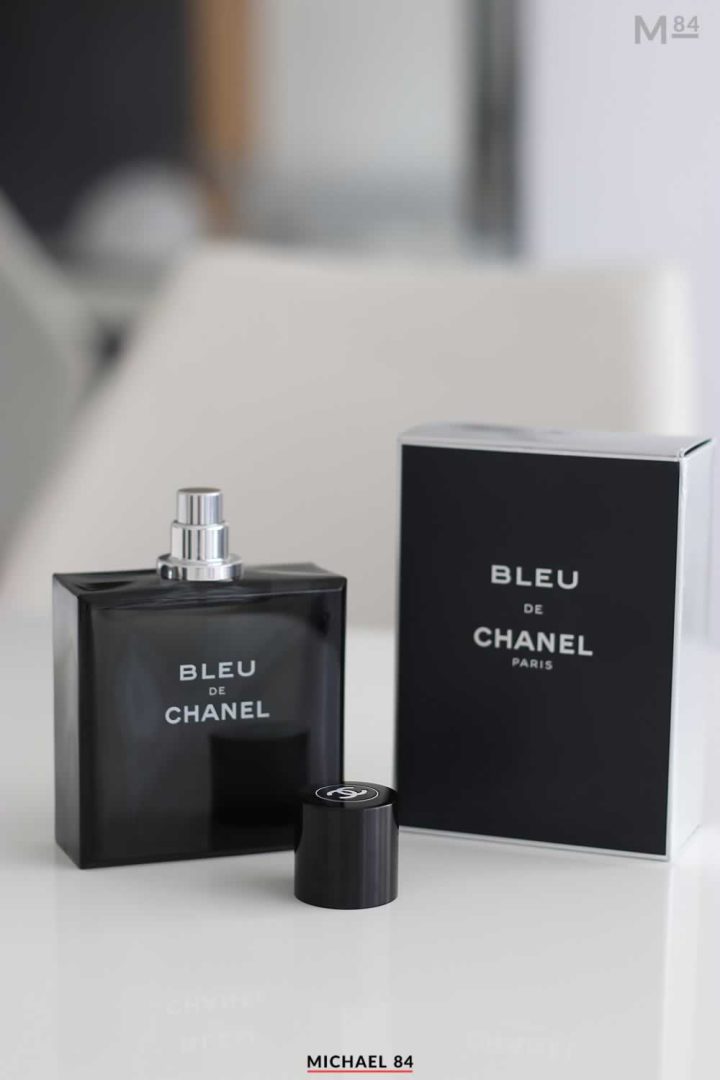 The fragrance comes in 3 bottle sizes: 50ml, 100ml and 150ml. I've already used up my 50ml bottle, and replaced it with this large 150ml bottle.
It's a classic squared bottle shape, in a dark blue translucent glass with minimal branding to the front.
The bottle top is magnetic, keeping the luxe feel not only with the smell but the bottle itself.
The atomiser is very good, producing a large and wide spray giving good coverage.
When & Where To Wear Bleu De Chanel Eau De Toilette
There was a time where I would have said Bleu de Chanel works best on an evening, and I still believe this. But times have changed a bit, and I think it can be worn during the day too.
It makes a good office scent, but if you own only one or two fragrances, I'd likely keep this one for best. Equally if you own a lot of fragrances, there could be lighter ones which are better for the day.
But if you want to impress at work, Bleu de Chanel could do the trick.
My preference would be to wear this on an evening, on a night out to either something casual or formal, it can work on both. Bleu de Chanel is a fragrance that gets compliments, so it's always an easy choice to pick this when you're going on a night out.
Is Bleu De Chanel EDT Still Relevant? What About EDP And Parfum?
Bleu de Chanel EDT is now an old scent, and not only that there's been updated versions released. There's been eau de parfum as well as Bleu de Chanel Parfum, so is there still a place for the original EDT?
In my opinion Bleu de Chanel EDT is still very relevant, and always will be. I already own the parfum version, and it's great. It has it's place, and is a softer woodier version which I wrote in my Bleu de Chanel parfum review.
The EDT has more punch in terms of the fresh spicy side to it, and is more youthful too.
This fragrance is very much still relevant, and will be for years to come.
Pros And Cons Of Bleu De Chanel Eau De Toilette
Pros
Incredible Smell
Versatile fragrance
Good price for a luxury scent – 50ml bottle costs around £65
Cons
As it's so popular, it's not a unique scent
Summary
I have loved Bleu de Chanel eau de toilette since day one, so much so that I finished the whole bottle. Now I have this new 150ml bottle, I am looking forward to using it for years to come.
Bleu de Chanel EDT is a fantastic fragrance which is attractive and bold without being over powering.
I would go as so far to saying that it's one of the greatest fragrances of all time. If you believe in a signature fragrance, Bleu de Chanel is a great choice.
Longevity – Bleu de Chanel EDT will last all night and then some. It seems to have good staying power and I get 7+ hours from this
Projection – The fragrance projects well, there is no need to over-spray, you can smell this one from a reasonable distance.
Best season to wear – All Rounder
Scent type – Fresh Spicy, Slightly Green & Woody
Age Recommendation – 18+
Best Worn – Evening, Casual, Formal
Top Notes: Lemon, Mint, Pink Pepper, Grapefruit
Heart Notes: Ginger, Nutmeg, Jasmine, Iso E Super
Base Notes: Labdanum, Patchouli, Sandalwood, Cedar, White Musk, Vetiver, Incense
What are your thoughts on Bleu De Chanel EDT? Let me know in the comments, and you can check out all my fragrance reviews, whether you're looking for a new scent, tips or recommendations.