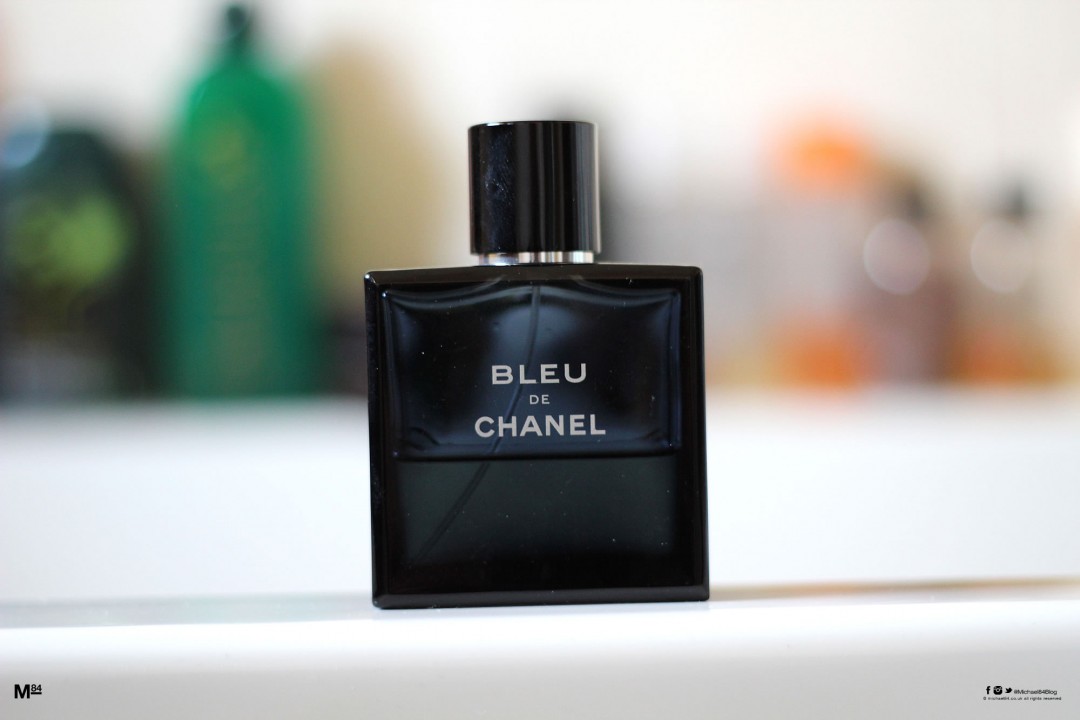 It was released in 2010, but it's still a men's fragrance which is relevant today, it is Bleu de Chanel Eau de Toilette. Over the years this has become known as one of the go to scents for guys, and has gained and gained in popularity over the years.
The bottle has become a classic. Plain and simple, it has a square faced shape with minimal branding to the front, with a magnetic top which reiterates the class of the fragrance which is inside.
As for the scent itself – It's a sophisticated, modern gentlemanly type of scent. Slightly woody, it has more of a sharp and fresh spicy flavour to it. Although I would classify this as an evening scent, if you're looking to make an impact throughout the day, this is going to get you there. It's powerful, but not over-powering, and will make a statement.
If you're looking for an attractive scent, this is definitely one to consider, as the ladies will like it, and you'll enjoy wearing it.
If you were pairing this with an item of clothing, there's no doubt it would be with a crisp white shirt. It goes hand in hand with that well fitting shirt. It could be worn as a casual piece on it's own, or with a suit, when it comes to selecting a fragrance to go with the clothing, Bleu de Chanel would work.
It has definitely become a modern classic. Everything about Bleu de Chanel is masculine. It's still a must have aftershave for guys who want to smell great. It now has 2 brothers, the EDP and Bleu de Chanel Parfum, each with their own take on the classic. If you own either of the two, you can still get this original, and the smell is slightly different.
Is it still good for 2018 and beyond? I should say so. It's a really nice masculine scent, and as mentioned a modern classic. The EDT still has a place in your fragrance wardrobe, it's a more citrus and spicy with the parfum being more soft-woody, so it's perfectly acceptable to own both of these scents and enjoy them differently.
Longevity – I have found that this will last all night and then some. It seems to have good staying power.
Projection – The fragrance projects well, there is no need to over-spray, you can smell this one from a reasonable distance.
Best season to wear – All Rounder
Scent type – Fresh Spicy, Slightly Green & Woody
Age Recommendation – 21+
Best Worn – Evening, Casual, Formal
Top Notes: Lemon, Mint, Pink Pepper, Grapefruit
Heart Notes: Ginger, Nutmeg, Jasmine, Iso E Super
Base Notes: Labdanum, Patchouli, Sandalwood, Cedar, White Musk, Vetiver, Incense
What are your thoughts on Bleu De Chanel EDT? Let me know in the comments, and you can check out all the best fragrances for men here, whether you're looking for a new scent, tips or recommendations.
Thanks For Reading...Want More? 🙌
Hi, I'm Michael 👋 I'd love you to subscribe to my newsletter for exclusive content & updates on my blog straight to your inbox. (No spam, I promise!)