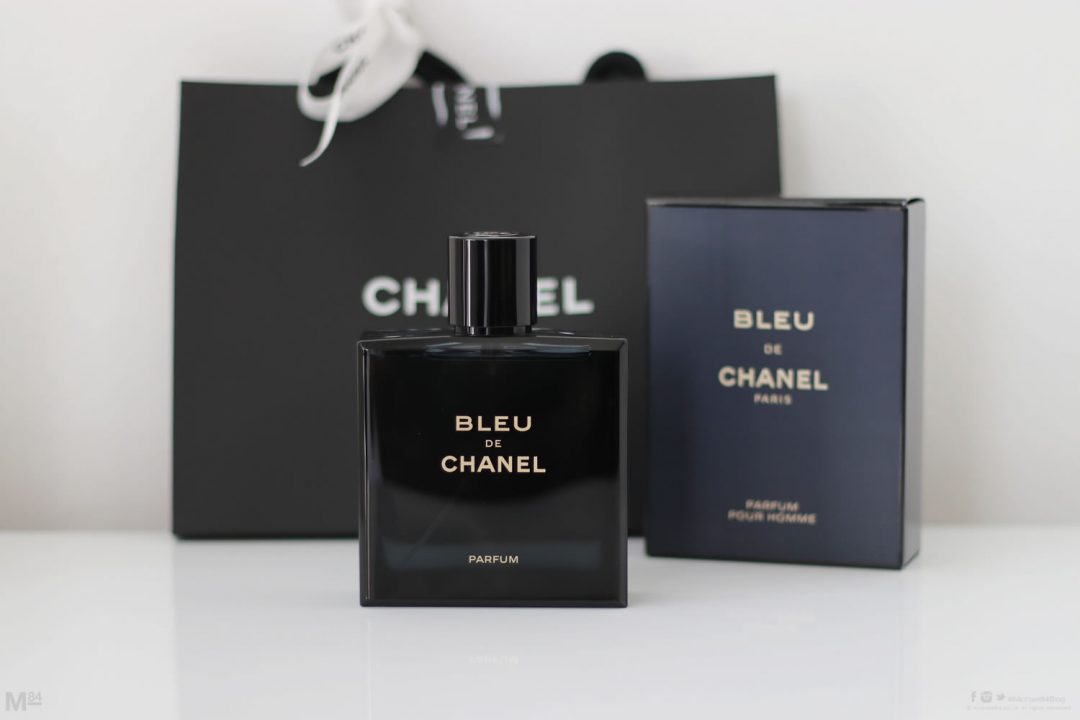 Chanel has released a new version of it's much acclaimed Bleu de Chanel fragrance line, and for 2018 we have Bleu de Chanel Parfum. The original is loved by virtually everyone, and it's definitely a modern classic, making most people's "best scent" lists.
I have owned the original eau de toilette since it's release in 2010, with an eau de parfum being released in 2014, this is the latest in the collection, and is a full parfum released in 2018.
I heard about the parfum version, and since I'm a fan of the original I was excited to try this one out.
This one was created by Olivier Polge in cooperation with the Chanel Laboratory of Fragrance Creation and Development, and is said to adjust the proportions of the woods and citrus of the previous two incarnations.
EDT, EDP, Parfum – What's The Difference?
If you are not big on fragrances and don't understand the difference between the three, it's about the concentration of perfume you find in the bottle.
For simplicity, Eau de toilette can be thought of as the standard, with eau de parfum as stronger, and finally parfum, which is known to some as pure parfum or parfum extract, is the strongest concentration.
The Bottle
Chanel stick with the infamous classic bottle shape found elsewhere in this range. The beautiful dark blue glass is complimented with gold accents and finishing, with the simple branding to the front, it's a nice and elegant bottle we've all come to expect from this house.
The spray is very good, nice and wide and provides enough coverage where only a couple of sprays will be required.
How Does Bleu De Chanel Parfum Smell?
Right off the bat I can tell you it that Bleu De Chanel Parfum smells good.
It's just as you'd expect from any Chanel scent, and from this range. It smells masculine, strong, woody with a hint of spice. The wood is soft, and you get a real sense of the sandalwood, It feels like a dark and grown up fragrance, and is really inviting.
If you've never tried any of the rest of the collection and don't know what to expect, I can honestly say that this is a really nice fragrance, and if you like a masculine woody type of scent, you will almost certainly like this.
I can personally see this being worn for a number of different occasions and events. I would say it works best as an evening scent, and since it has subtle notes, it won't be out of place at either formal or casual events.
It can however be worn during the day too, and I think it would make a good office fragrance. If you're pairing it up with clothes, a good fitting suit or a simple crisp white shirt goes hand in hand with Chanel Parfum.
It is an all rounder type of scent, making it a good choice if you're only after that one signature scent.
Performance & Longevity
One of the good points of a parfum is that they are said to last longer, and have better performance. I tested this out for 7 hours, and I could still smell the scent. If you wear this for an evening out, it should easily last for the whole night.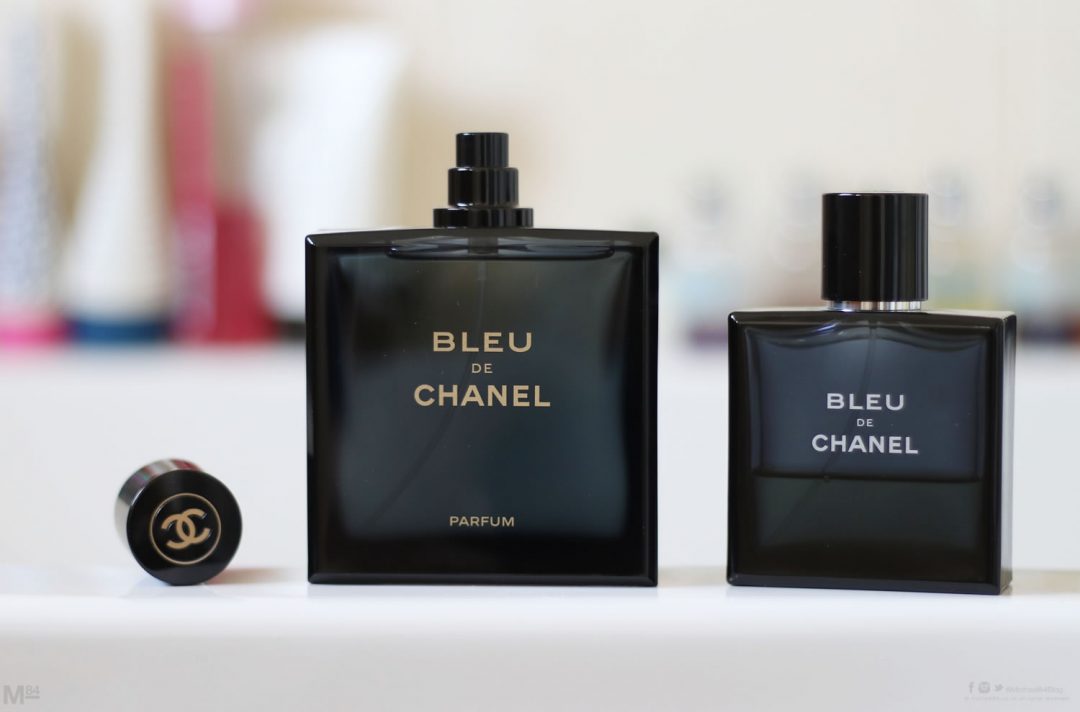 Bleu de Chanel Parfum vs Eau de Toilette Comparison
You probably already own or have at least tried the original Bleu De Chanel EDT and are wondering the differences or similarities to the parfum, and is it worth getting this one.
There's the middle one too, EDP, however I've never tried this, so I'll have to leave it out the comparison.
In terms of smell, the EDT seems more fresh, citrus and sharp than the parfum. The parfum seems more refined, toned down and you get more of the woods, but it's soft. Don't get this confused with the masculinity, as the parfum is a powerful scent, but in a different way.
The only way I can really describe the similarities is that if you had two guys you'd see this scent on. Both are wearing suits, both are stylish and ooze masculinity, but the one wearing EDT is slightly younger, with the parfum being the gentleman.
The scents are completely interchangeable between the two guys, but that's what you'd expect each of them to be wearing.
Which is better? Both. I can't really say which is better, because even though they smell incredibly similar, they smell different at the same time.
The good news is you can decide for yourself. Bleu de Chanel Parfum is available from 1st June 2018 with a 50ml bottle costing £76 and 100ml bottle costing £106 here at Chanel
Have you tried it? Please let me know what you think. If you're on the hunt for a new scent you can read the rest of my cologne and aftershave reviews to get some inspiration.
Longevity – Since this is the parfum version of Bleu De Chanel, it's a higher concentration, and you can expect to get 7+ hours with this.
Projection – The projection is pretty good, but not overwhelming which is what you'd expect from this subtle type of scent. People close by will be able to smell this on you.
Best season to wear – All Rounder
Scent type – Woody, Aromatic, Soft Citrus
Age Recommendation – 21+
Best Worn – Evening, Casual, Formal
Top Notes: Lemon Zest
Heart Notes: Lavender, Geranium
Base Notes: Sandalwood, Cedar