It's time for another fragrance battle! For this battle I'm going to take a look at answering the question which is the best, Creed Aventus or Bleu De Chanel?
There's so many things to consider, including when and where to wear each scent, the versatility of each cologne and finally which you should buy if you're only getting one.
Here's a break down of Creed Aventus and Bleu de Chanel, and which is best.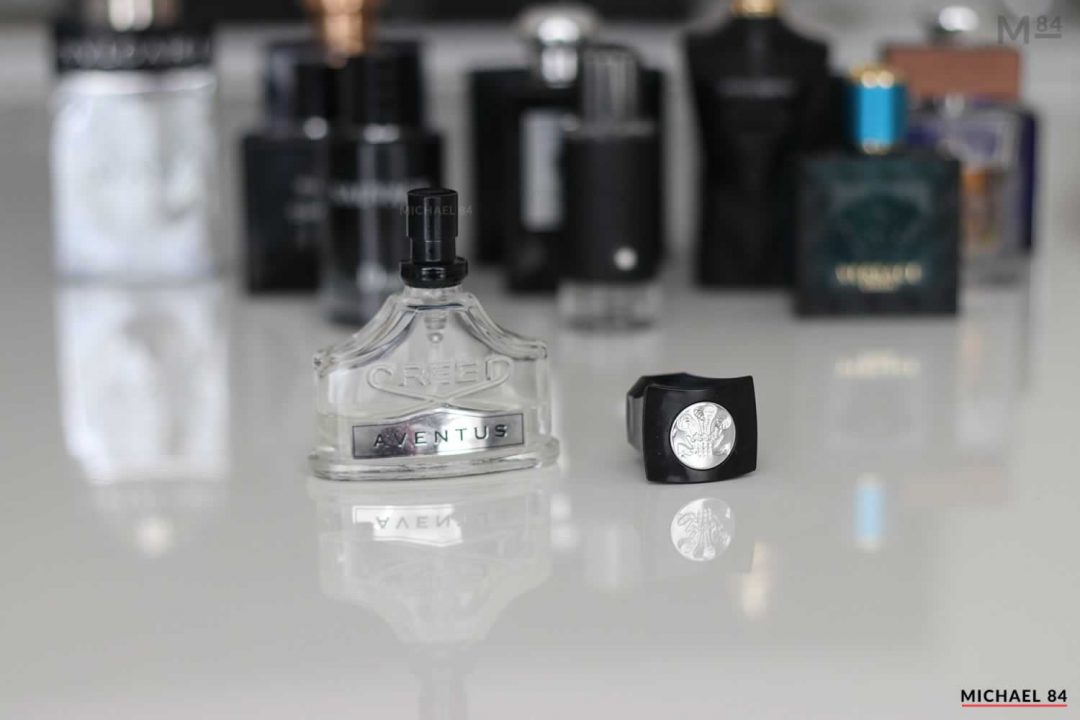 Creed Aventus
There doesn't need to be much said about Creed Aventus which hasn't already been said. It's a well received, renowned fragrance which is loved by almost everyone.
It's quite a universal scent. By this I mean that it can be worn in most situations, day and night. Personally I think that it works best on an evening, but it can work through the day too.
It's masculine but inoffensive which makes it good for both casual and formal settings. The blend of fruity, citrus and woody notes make it a well balanced fragrance and a good choice for all occasions.
Top Notes – Blackcurrant, Italian Bergamot, French apples, Pineapple
Middle Notes – Rose, Dry birch, Moroccan jasmine, Patchouli
Base Notes – Musk, Oak moss, Ambergris, Vanilla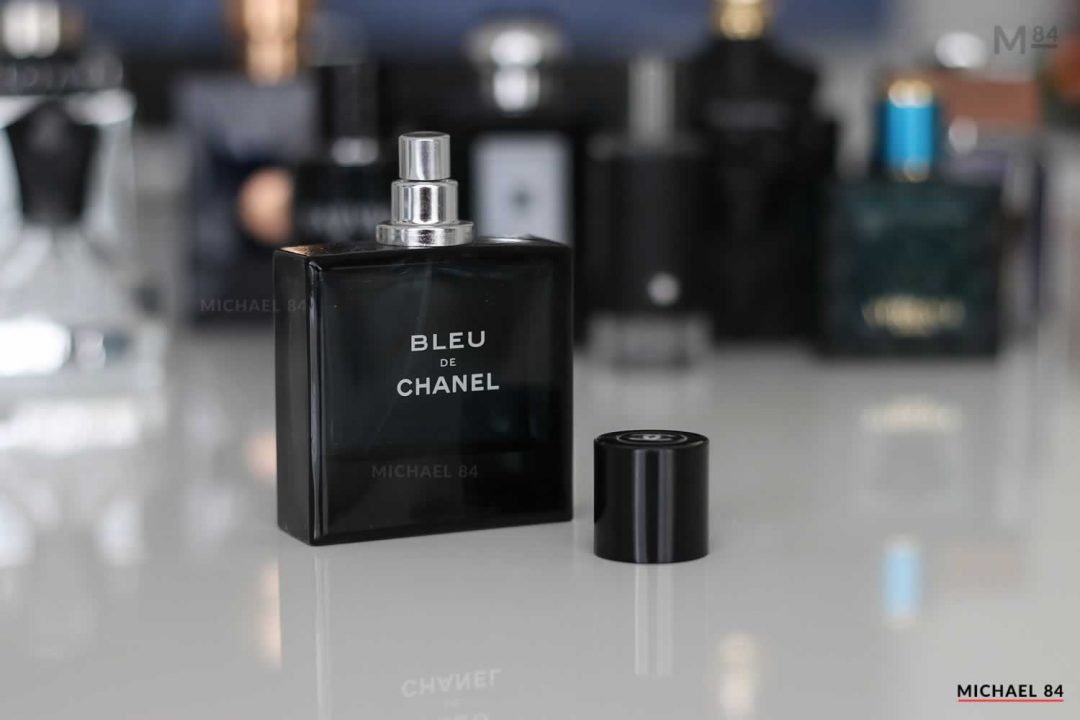 Bleu de Chanel
When it comes to Bleu de Chanel, there's three variations. The original is an eau de toilette, an eau de parfum followed, and finally a parfum.
Since the eau de toilette was the original and best sold, that is the one which I will be focussing on in this fragrance battle.
But I think it's worth mentioning each fragrance separately, as they do smell different.
Bleu de Chanel EDT
Bleu de Chanel EDT was the first, and is the most citrus. It's got that sharp but pleasant opening of citrus which is really nice and noticeable. It's this which made the scent so popular.
Top Notes: Lemon, Mint, Pink Pepper, Grapefruit
Heart Notes: Ginger, Nutmeg, Jasmine, Iso E Super
Base Notes: Labdanum, Patchouli, Sandalwood, Cedar, White Musk, Vetiver, Incense
Bleu de Chanel EDP
Next came the eau de parfum, aka the EDP. This version has a higher concentration of perfume, but that's not the end of the story. It's slightly more fruity and has a stronger amber note over the cirtus style of the EDT.
Bleu de Chanel Parfum
Finally came Bleu de Chanel parfum. This is a stronger concentration yet again, being a pure parfum. But it's not the strength that sets this apart, it's the softer side of Bleu de Chanel. The parfum is a more sophisticated scent, more refined, more of a gentleman.
It's shining notes are very soft woods which are very subtle and nice.
As already mentioned, I'll be comparing the original Bleu de Chanel EDT with Creed Aventus, even though Aventus is a parfum. This is because the original is a bigger seller, and has a bigger fanbase than those variants which came after it.
The original is also closer to Aventus, with it's emphasis more focused on citrus and sharp styles, rather than the more refined parfum.
Which Has Better Longevity
When it comes to longevity of each fragrance, it's very close. They both last a very long time, and I can easily get 7 hours and more from each one. Even though BdC is an EDT, it's longevity is so good, and easily on par with Aventus.
If I had to give it to one of them, I'd say that Aventus just shades it, but only just.
Which Has Better Projection
Once again, it's a close call. Both Aventus and Bleu de Chanel EDT project very well. You can smell them on yourself, and others around you will be able to smell them too.
They are both fairly strong, which isn't a bad thing. These scents are loved by most, so people should not be offended if they can smell these on you.
There's no need to over-spray, a few sprays in the right places and you're good to go with either fragrances.
The Best For Compliments
Creed Aventus and Bleu de Chanel are both fragrances that get compliments. They're both so good! It's fair to say that whichever you wear, you're likely to get some compliments, as they both do smell so seductive and nice.
The fact that Creed Aventus has that special X factor helps it out in this battle. It may get you more compliments based on the fact it's a slightly more coveted scent. But in terms of compliments, there isn't really a loser here.
The Best Value
Since Aventus is so expensive it's little surprise that Bleu de Chanel wins in terms of value. A 50ml bottle of Creed Aventus will currently set you back £185, whereas a 50ml Bleu de Chanel will cost £61. That means that Bleu de Chanel is 3 times cheaper! And it's by no means a cheap scent.
So you'll be able to get 3x 50ml bottles, or 1x 100ml bottle for only £85, which is a really value. That's still better than half price over Aventus, saving you money for even more fragrances!
Bleu de Chanel wins here.
Aventus vs Bleu de Chanel – Which Should You Buy?
Which to buy very much depends on your budget and your current fragrance line up. If you've got a lot of aftershaves and you want that special something, Creed Aventus is going to be the one.
But if you're just starting out, or you don't want to spend the earth on a scent, Bleu de Chanel still has that special factor. It's a really nice scent, and being Chanel, you still get that feeling of having a luxury fragrance.
The Occasion – Both are similar and can be worn on every occasion, so there's no clear winner here.
The Price – Bleu de Chanel is incredible value. The brand name, the scent, it's all luxury.
Signature Scent – Looking for one to wear each and every day? If you're wealthy, you might go for Creed Aventus. In my opinion, I'd keep Aventus for the special occasions, so if you're looking for a daily fragrance Bleu de Chanel is a better choice.
The Best To Add To A Collection – If you're looking to add that one showstopper only wear on a special occasion, Aventus could be the one. If you're looking to add variation to your collection so you have a wider daily choice, Bleu de Chanel could be the one to go for.
As you can tell, Creed Aventus vs Bleu de Chanel is such a close battle. I think to split them you can only do this on price, so that comes down to your own pocket.
Let me know what you think by voting in the poll below, and as always, you can find more reviews on my men's aftershave page.

Loading ...