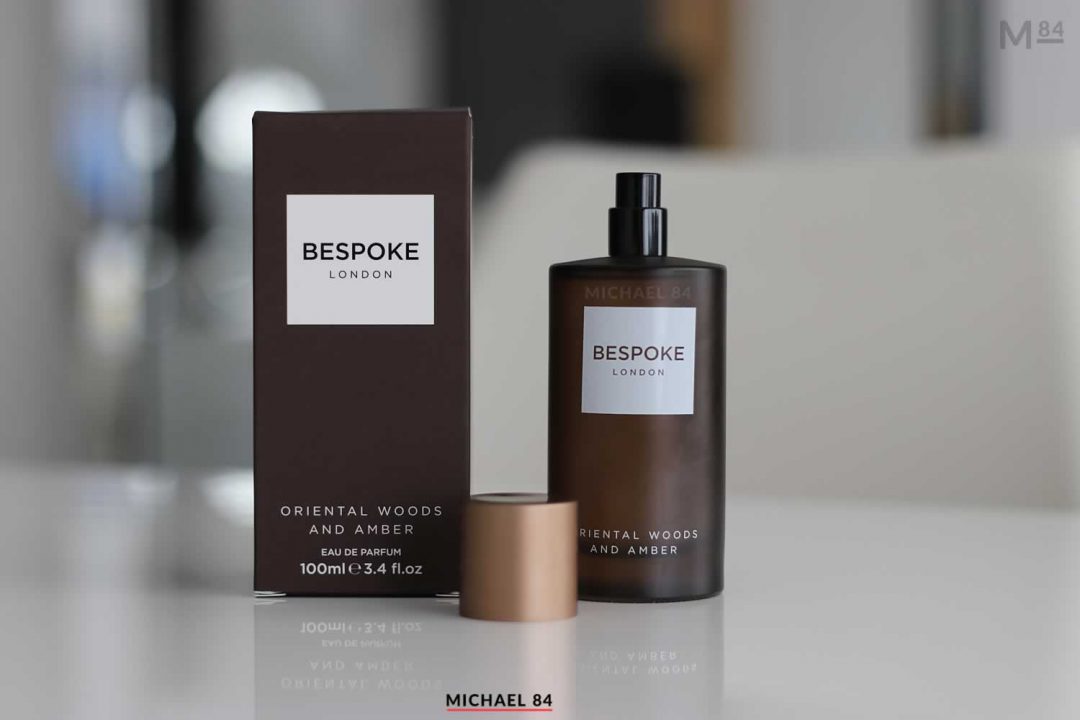 In my latest fragrance review, I have Bespoke London Oriental Woods And Amber EDP. This is from their affordable fragrance collection, and I've reviewed other scents from this range.
The first thing I will mention is that it's a very masculine scent, and it's very nice.
Here's everything you need to know about it.
If you don't know anything about Bespoke London, it's a brand exclusively available at Superdrug. There's a collection of different fragrances which are all Eau De Parfums at a super affordable price point.
What Does Oriental Woods And Amber Smell Like?
Right off the bat, I like this scent. First up you get some strong musky and woody notes which are very manly. It has that old school musk aftershave type of smell to it as soon as you smell it.
From there, I get hints of the amber, which work well with the woods and is a very pleasant smell. There's no doubt that the fragrance lives up to it's name, Oriental Woods And Amber.
After a while the amber shines through on the dry down, with a very unique and interesting smell.
When To Wear Oriental Woods And Amber
I would say that Oriental Woods And Amber is best suited to a more mature man, with it's woodsy notes. It's a smell that reminds me of Autumn or Winter, with those notes being able to warm you up.
Since it's quite heavy on the spicy and woods, I think this fragrance is best suited to an evening, and could be worn in a causal or formal setting.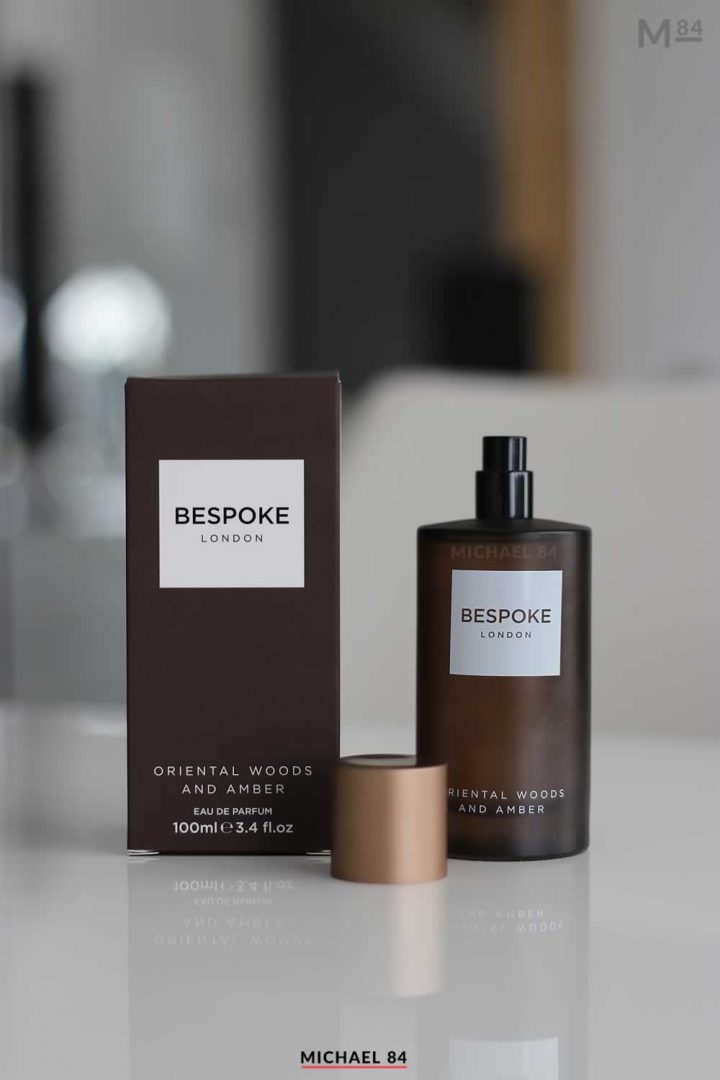 The Bottle
The bottle is the same design as all of the Bespoke London bottles. It's a simple cylinder shape with translucent glass. The branding is clean to the front, and the colour of the glass is brown to compliment the scent.
Verdict
Overall I like Oriental Woods And Amber from Bespoke London. If I wanted to wear this style of scent and have a bit of a spritz, I could certainly reach for this. It's a nice affordable cologne at a good price point.
When you just want to smell a bit masculine without a fuss, this works.
Longevity – Oriental Woods And Amber is an EDP, but the longevity is not good. Expect to get 2-3 hours with this.
Projection – The projection is pretty decent. You'll smell it, and others close by will smell it too.
Best season to wear – Autumn/Winter
Scent type – Woody, Amber, Musky
Notes: Saffron, Tobacco, Sandalwood, Musk, Amber
Age Recommendation – 21+
Best Worn – Evening, Casual, Formal
If you've tried Oriental Woods And Amber from Bespoke London let me know how you found it. As always, you can get more scent info in the perfume blog which has reviews on all the best fragrances and aftershaves.