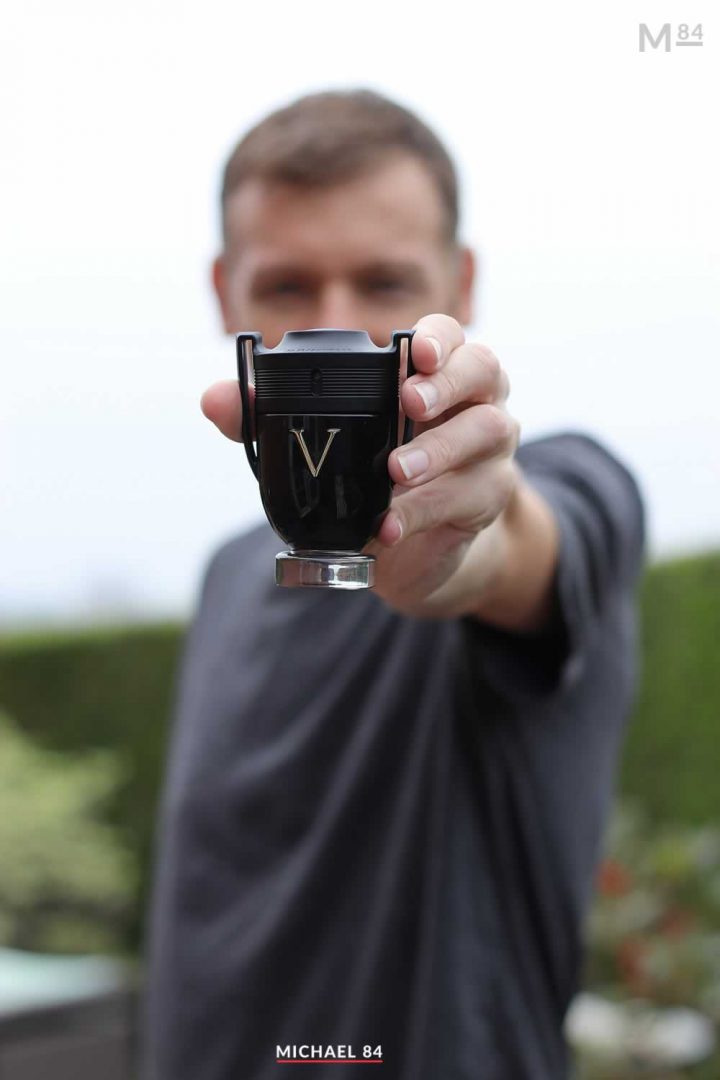 I got a new fragrance recently, and it's a brand new one for 2021. This is Paco Rabanne Invictus Victory Extreme Eau De Parfum.
It follows on the back of the hugely successful line, with the original coming out a few years ago.
How will this new scent stack up? Here's everything you need to know about Invictus Victory Extreme Eau De Parfum.
As already mentioned this isn't the first in the Invictus line up from Paco Rabanne. There was Legend, but the original Invictus was the first to be released a few years back. I have the original and it's nice, and I've reviewed Invictus EDT on the blog, which you can read to discover all about it.
So you'll be wondering if it smells similar, and what it actually smells like.
What Does Paco Rabanne Invictus Victory Smell Like?
Invictus Victory is a pleasant, warm smell with some pretty sweet notes. When you first spray it, it's got strong purple vibes, from the amber and lavender, which is combined with a sweet edge from vanilla.
To my nose, the vanilla takes over just on the dry down, giving it an overall creamy sweet kind of smell. It's not all about that, there's also a little bit of sharpness and spicy side to it from the pink pepper.
Finally there is some woody elements to it, which is quite subtle and toned down.
The Invictus Victory Bottle
As with other bottles in this range, the Invictus Victory is very distinctive. Just like the original, it's a trophy shaped bottle, which will look good on any shelf. This differs from the original as it's a dark translucent colour, and has the V letter logo to the front which is set off in gold.
The atomiser is good, giving a large wide spray.
I have a 50ml bottle, with 100ml and 200ml bottles also being available.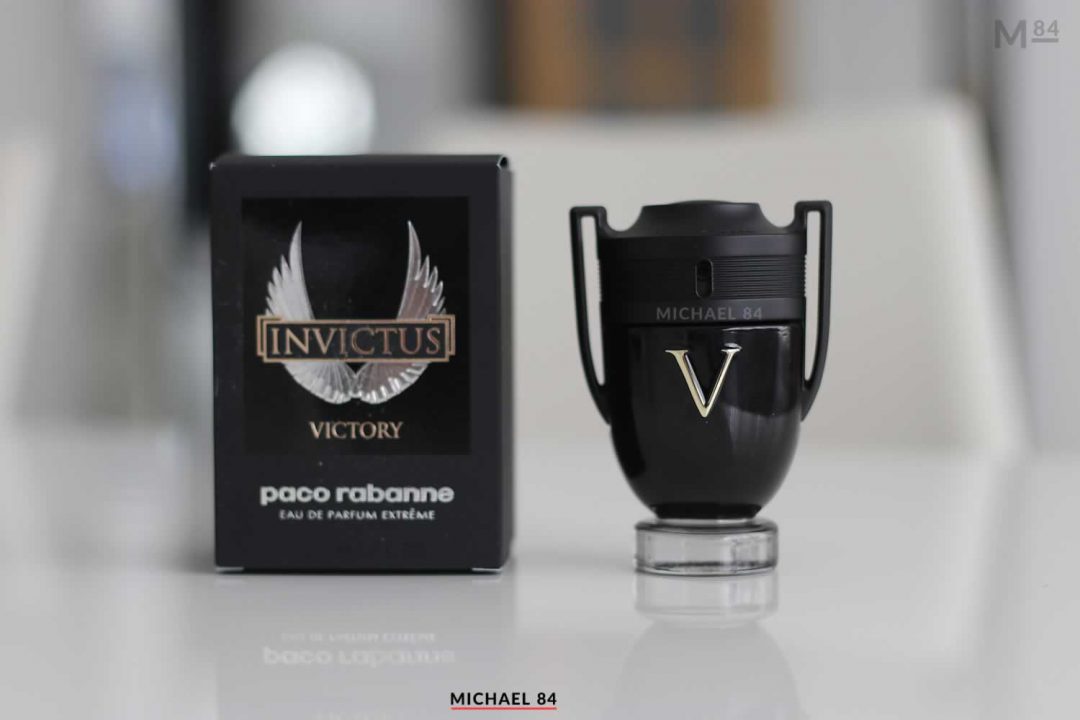 When & Where To Wear Invictus Victory
Invictus Victory is a really nice gentleman's style of fragrance. I think that it's slightly mature, meaning older guys would like this more than younger ones. By that I mean it's not a youthful style of scent, so not best suited to under 18's, but perhaps not mature enough for an over 40.
I see this sitting in-between in a large age range.
I think that it's best suited to an evening, and for the colder months of Autumn and especially Winter. It could be worn on an evening all year round, or even during the daytime, as it's quite inoffensive.
But if I were to tie this down to a particular type, I'd say an evening scent in the cooler months.
Good clothes pairing for this would be smart or smart casual. A suit or a shirt and pair of jeans would suit this well. It's refined, so I'd not pair this with something as rugged as a leather jacket, as I think there's better scents for that job.
What's The Difference Between Invictus Victory Extreme Eau De Parfum And Invictus EDT?
Invictus EDT was released back in 2013, making it 8 years old now. That sounds old, but I would still consider that a new scent, as it's quite modern. Time flies, as it seems like not long ago I was getting this for the first time.
When you smell both, you can see the similarities in Invictus Victory Extreme Eau De Parfum And Invictus EDT. They're both masculine, and quite soft scents while still being able to stand out.
Invictus EDT is more of an aquatic and marine style of scent, with some spicy notes which gives it a nice edge. I think that's best suited to the day, but can be worn on an evening.
Invictus Victory Extreme Eau De Parfum is a warmer and sweet scent, with it's amber and vanilla really shining through. As already mentioned, I think this one is best suited to a night.
In that respect, you can say that you're able to own both. I like both, and can see a use for owning both scents.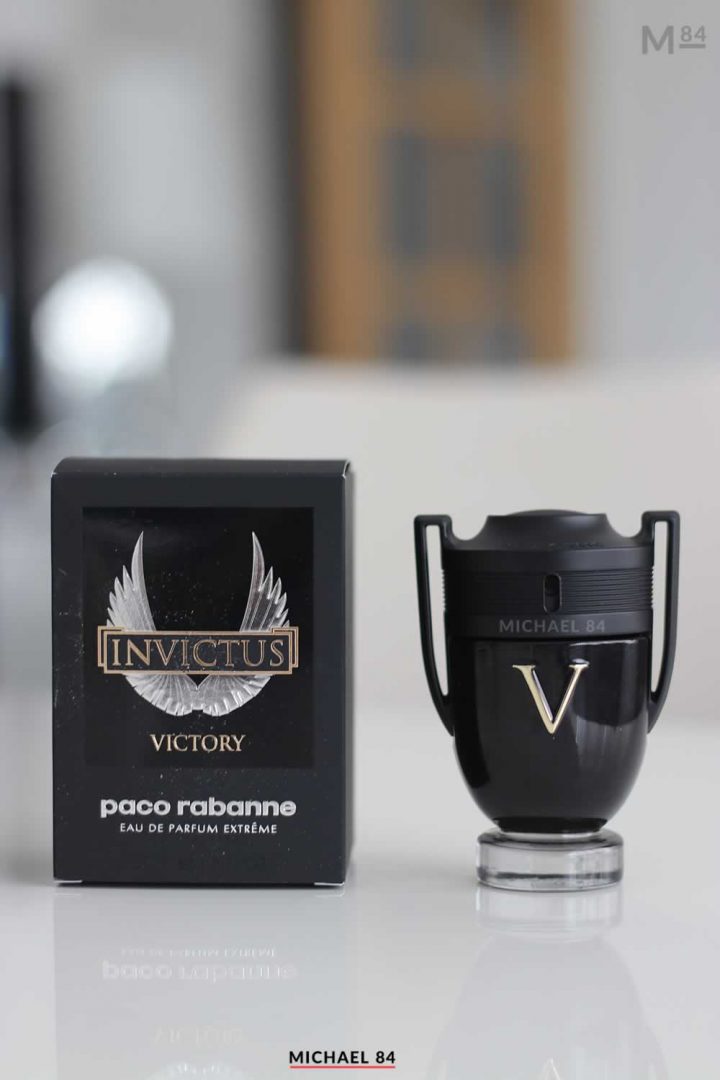 Verdict
Invictus Victory Extreme Eau De Parfum by Paco Rabanne is a nice fragrance. It's got amber and 'purple' notes like a few other fragrances I have, but it combines those notes with the sweetness of vanilla and some light spicy and woodsy notes to give it it's own style.
It's a warming scent to own, good for an evening which is one of my favourite types of aftershaves. It's quite a subtle scent rather than a super powerful one, so is good when you want to smell nice without it being a big deal.
Longevity – Invictus Victory Extreme Eau De Parfum is an EDP, but doesn't last as long as you may expect. I got 5-6 hours with this.
Projection – The projection is OK, those close to you will be able to smell.
Best season to wear – Autumn/Winter
Scent type – Sweet, Aromatic
Age Recommendation – 21+
Best Worn – Evening, Casual, Formal
Top Notes – Lemon, Pink Peppercorn
Middle Notes – Incense, Lavender
Base Notes – Tonka Bean, Vanilla, Amber