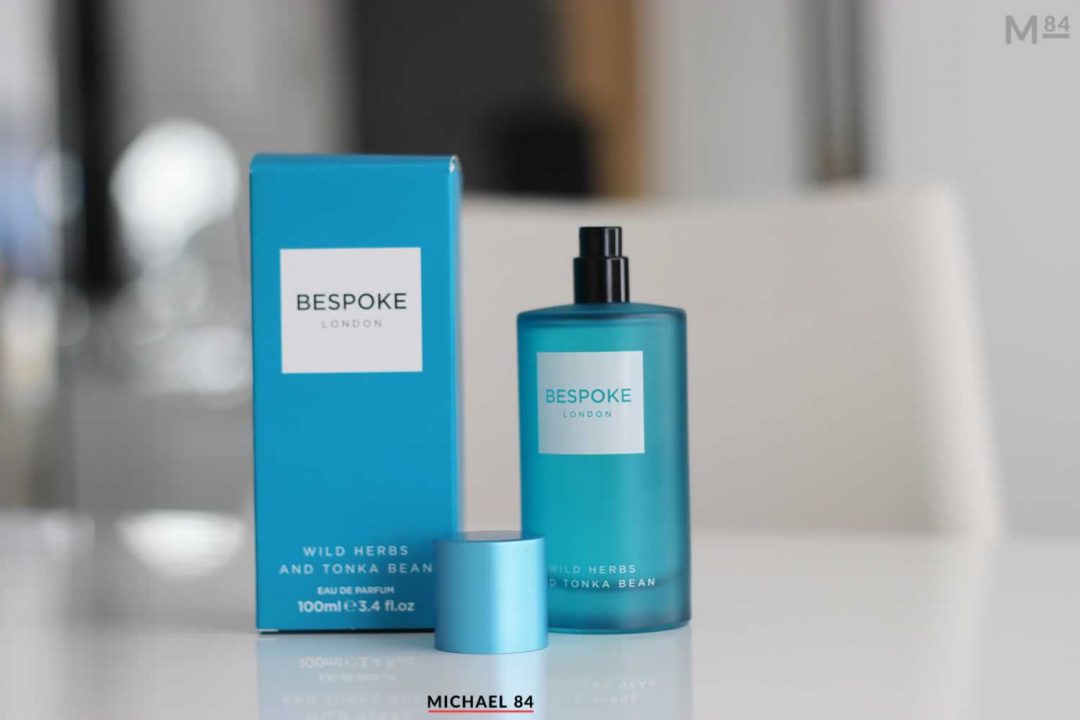 For this week's fragrance review I am taking a look and smell at Bespoke London Wild Herbs And Tonka Bean EDP. It's a very pleasant scent, but it's also quite a strange one.
The name of the scent really doesn't give much away about the smell, and it's an interesting one and hard to describe.
As with other Bespoke London fragrances, Wild Herbs And Tonka Bean is only available at Superdrug.
Here's everything you need to know about Wild Herbs And Tonka Bean and what it smells like.
What Does Bespoke London Wild Herbs And Tonka Bean Smell Like?
First of all I have to say that it's quite a difficult smell to explain. Wild Herbs And Tonka Bean has a very fresh and aquatic like smell to it when I first sprayed it. It's fresh and I think works good for the Spring and Summer months.
I think that this style of scent is more of a unisex fragrance than just for a man. It's not overly feminine by any stretch of the imagination, but can be enjoyed by both sexes. Along with the other notes mentioned, I get quite a floral vibe to this one too.
When To Wear Wild Herbs And Tonka Bean
I think the perfect setting for Wild Herb And Tonka Bean has to be in the Spring or Summer. It would work well as a beach fragrance, as it's got those aquatic and fresh vibes that smell so good.
The type of fragrance that it is, I think I'd wear this in more of a casual setting. It's very light and easy to wear, which could be around town or just a little spray when you want to smell good for a few hours.
It can be worn for both young and old guys, but I would say that it's more of a youthful scent suited to younger guys.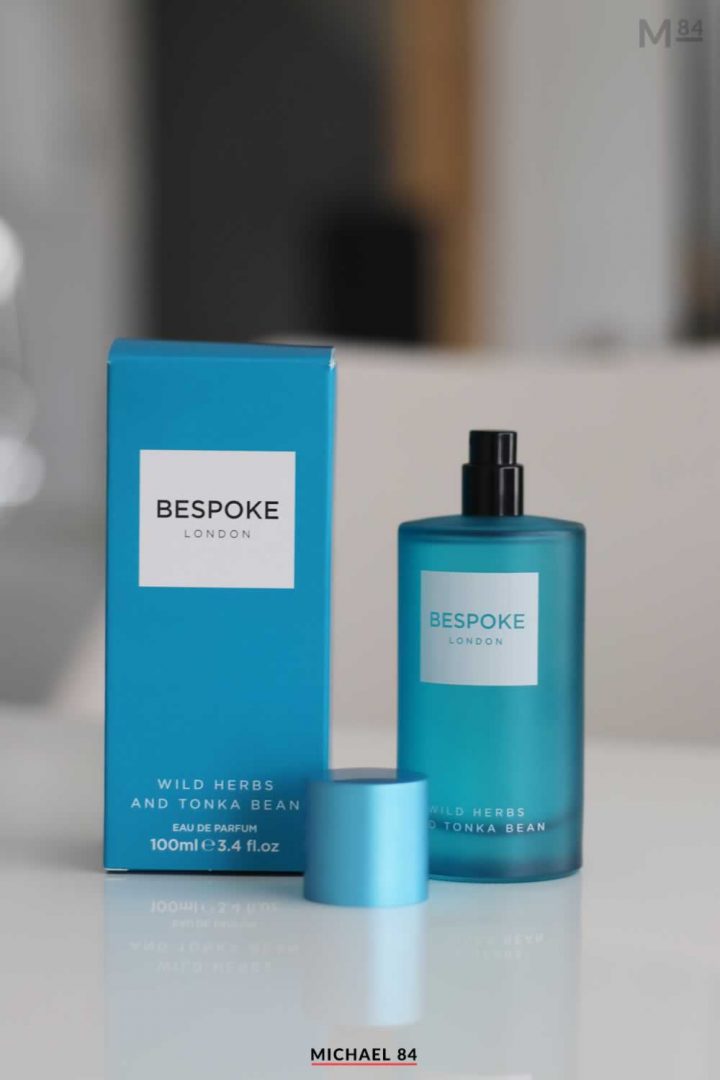 The Bottle
In keeping with the rest of the Bespoke London collection, the Wild Herbs and Tonka Bean bottle is a round cylinder shape bottle. It comes in a beautiful cyan blue translucent glass which really stands out and is a good colour for this scent.
The atomiser is good, giving a nice wide spray meaning no need for over-spraying.
Verdict
I like Wild Herbs And Tonka Bean by Bespoke London because it smells different to most of the other scents I own. It's pleasant and will work well in the daytime when you want a little spray of something to smell good.
It's not the most masculine of fragrances, so if that's what you're looking for, this isn't it. But if you want something fresh and a little different, this could be worth a look.
It's an affordable fragrance that you can add to your collection, or use as something light every day.
Longevity – Bespoke London Wild Herbs And Tonka Bean is an EDP, but the longevity is not good. Expect to get 2-3 hours with this.
Projection – The projection is average. You'll smell it, and possibly others very close by.
Best season to wear – Spring/Summer
Scent type – Fresh, Light Fruity
Age Recommendation – 16+
Best Worn – Daytime, Casual
Check out more aftershave reviews in the fragrance blog if you're looking for information on the best men's scents you can buy right now.