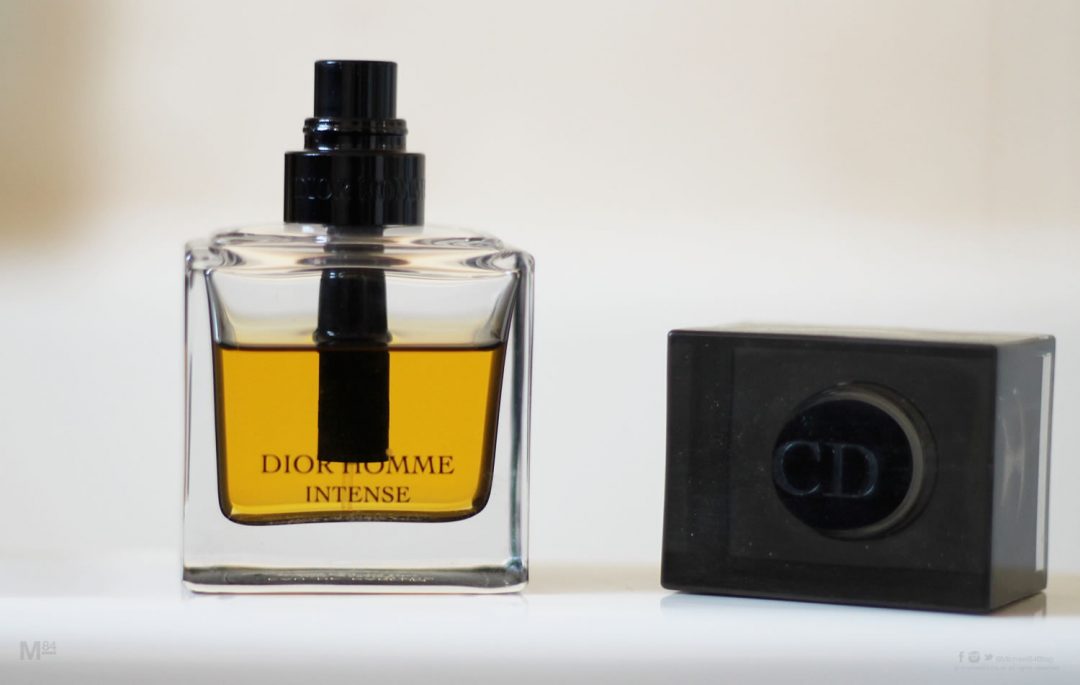 A fragrance which I have had for a couple of years is Dior Homme Intense. It was released back in 2007, and I've had it in my collection for around 5 years. As the name suggests, it's a masculine style of scent, and I think it's quite a nice, underrated one for men. It's an EDP, Eau De Parfum, so has a higher concentration of scent than your usual EDT would have.
First off let's talk about the bottle. It's a real clean and simple bottle, which keeps the style to a minimum, but does feel quite elegant with the bottle being more of a cube type of shape, chunky glass, and the fragrance sitting in the middle of it.
The top is a heavy black plastic, with the atomiser also being black plastic, and has quite a wide spray, so only a few sprays are required for good coverage.
As for the smell, it's perfect for an evening, especially in the Autumn or Winter, as it's quite a warm manly smell. You get a real sense of the woody nature, as you can tell from looking at the colour, however it's not overpowering, and the vanilla calms it down, with the lavender also toning it down with some powdery tones.
It's a good choice if you're looking for something masculine and woody, but something which is not too musky. If this is not for you try checking out more of my aftershave reviews and see if there's one you can find.
Best season to wear – Autumn/Winter
Scent type – Woody, Aromatic, Floral
Age Recommendation – 23+
Best Worn – Evening, Casual, Formal
Top Notes – Lavender
Heart Notes – Iris, Ambrette seed
Base Notes – Virginia cedarwood, Vetiver, Vanilla
Other Dior Fragrances