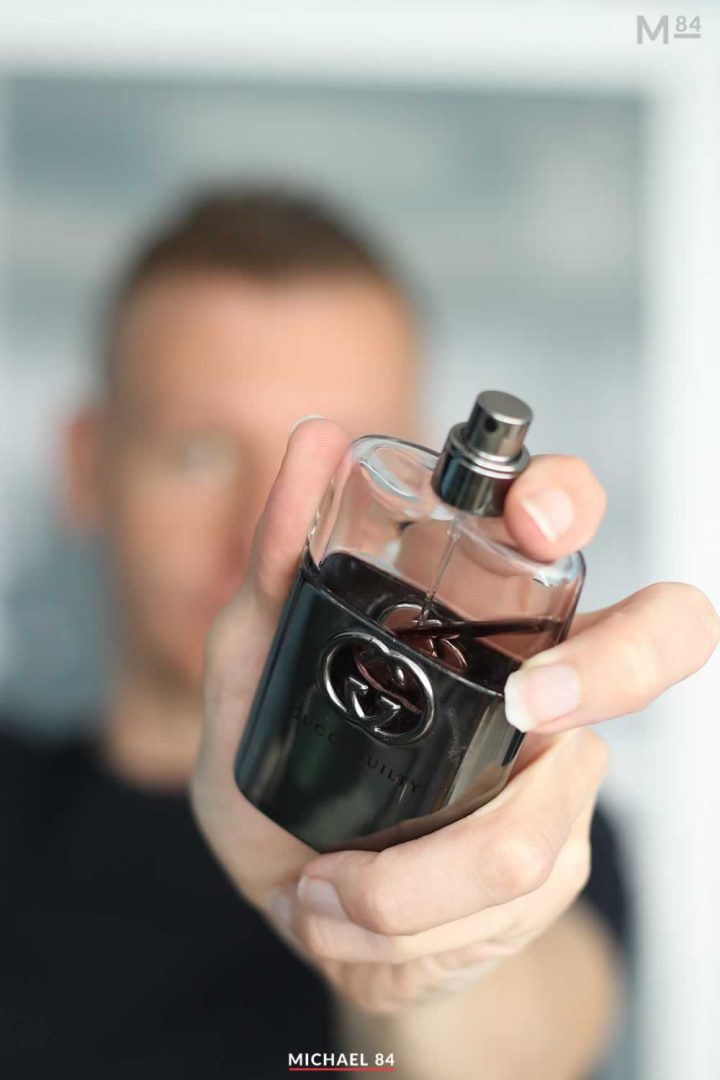 This week's fragrance review is Gucci Guilty Pour Homme. It's a fragrance which I have had for a long while now, it was released in 2011 which is when I bought it.
Here's everything you need to know.
Despite this fragrance being quite old, I've seen quite a bit of advertising for Gucci Guilty in recent times.
There's a whole host of spin off fragrances with the Guilty branding (aka flankers), but I have the original pour homme bottle.
What Does Gucci Guilty Pour Homme Smell Like?
When it comes to the smell of Gucci Guilty, it's interesting.
It's a kind of mix of something you'd wear in the day and also the night. It has a lemon twist which gives it citrus vibes, slightly floral and also has a soft woody smell to it.
All of these notes add up to an aromatic and citrus type of smell which has a bit of a sharp and spicy edge to it.
It can work in both day and evening, with it not being incredibly dark, but simultaneously having that aromatic feel to make it work on a night.
Gucci Guilty is reasonably strong, and those around you will definitely notice you wearing this eau de toilette.
It lasts for quite a good amount of time, long enough to get you through most evenings or a day if you choose to wear it then.
The Gucci Guilty Pour Homme Bottle
Speaking of the Gucci Guilty bottle, I have to talk about the design. I think it's quit a nice looking bottle. It's a rounded rectangular shape, and has a split of around 60-40% in design.
The lower 60% houses most of the design. It has a mirror chrome finish, with the Gucci logo embossed on both sides, with the middle having a cut out effect so you can see inside the bottle.
There's simple printed branding under the logo too.
The rest of the bottle is clear glass, with the top being a small oval which is surprisingly hard to remove. The atomiser is good, with a wide spray giving good coverage.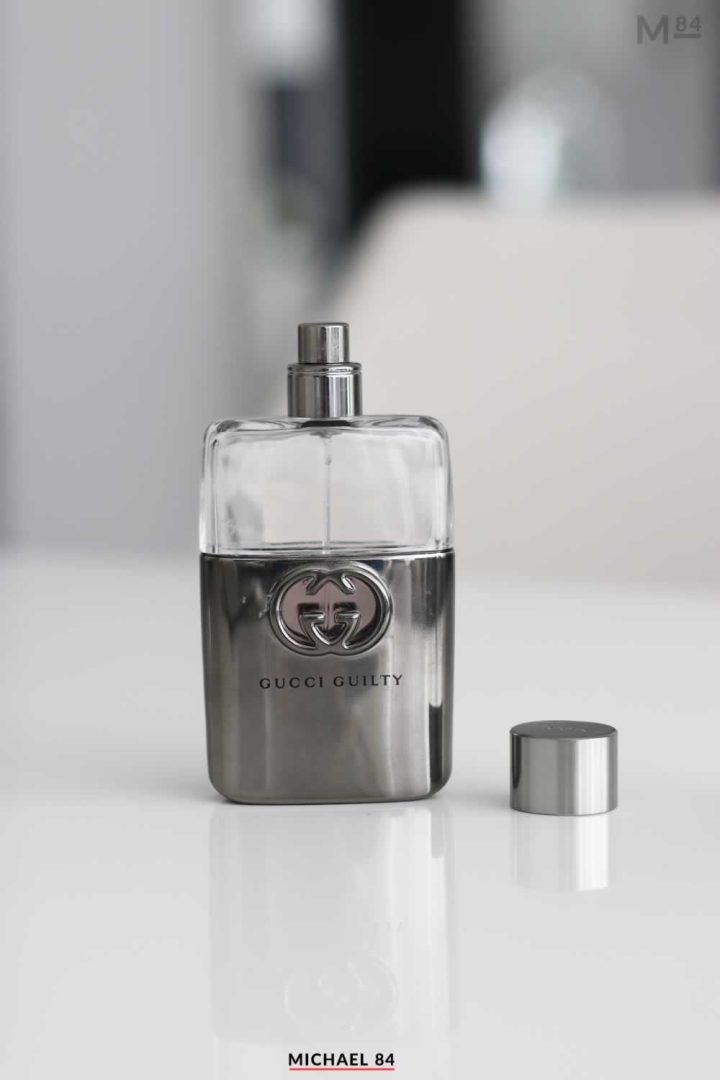 Summary: Does Gucci Guilty Smell Nice?
Overall Gucci Guilty is a reasonably good general fragrance. I'd say this is more of a summer scent than any other season.
It doesn't have that one stand out style of smell or power punch, but is still a pleasant fragrance non-the-less.
BUY GUCCI GUILTY AT AMAZON HERE.
Longevity – Gucci Guilty is an EDT. It lasts a good amount of time. I get 5-6 hours with this one.
Projection – The projection is also pretty good. People around you will be able to smell this without it over-powering.
Best season to wear – Spring/Summer
Scent type – Aromatic/Citrus/Light Spicy
Age Recommendation – 18+
Best Worn – Daytime, Evening, Casual
Top Notes – Lavender, Lemon
Middle Notes – Orange flower
Base Notes – Cedarwood, Patchouli
*This post contains affiliate links. As an Amazon Associate, I earn from qualifying purchases.*