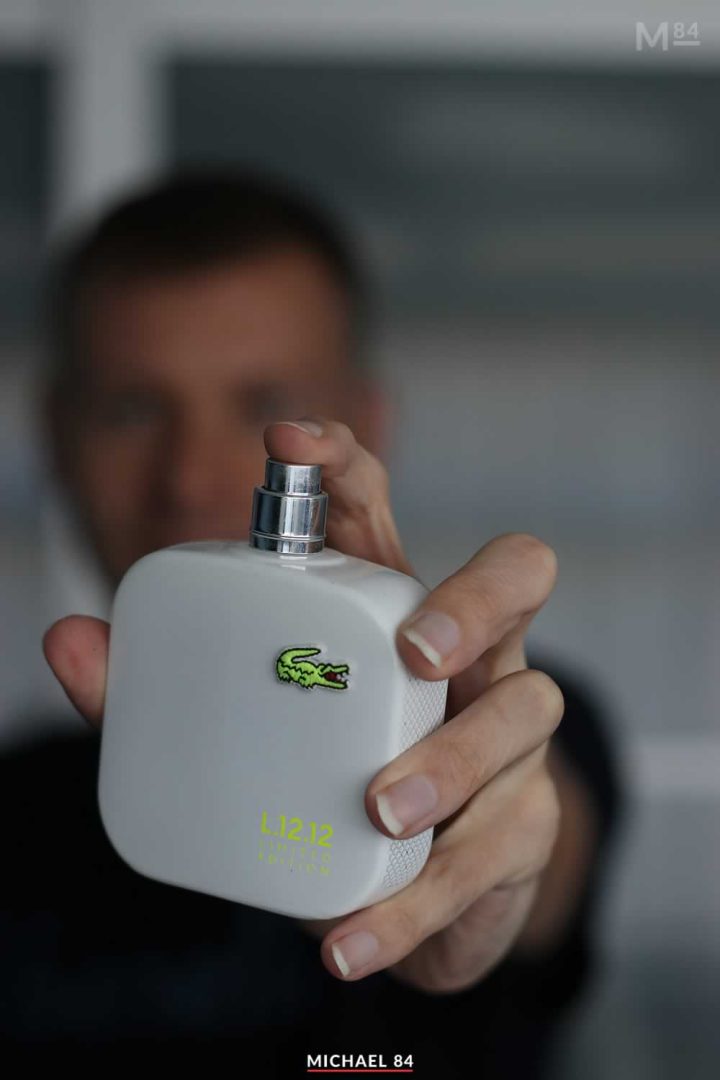 This week's fragrance review I'm taking a look back at a really nice fragrance which I think is underrated. This is Lacoste L12.12 Limited Edition.
It's another scent from the L12.12. collection by Lacoste, and here's everything you need to know about it.
Lacoste L12.12 is presented in a white bottle and was released back in 2014 in this white bottle. The original release was a limited edition version and comes in a white bottle, and I believe that this is the same as the L12.12. Blanc edition, albeit in a slightly different bottle.
This one comes with fluorescent branding to the front, with the L12.12. and limited edition wording, along with the Croc in the same colour.
What Does Lacoste L12.12 Blanc Smell Like?
The scent itself is very nice. It's definitely a daytime scent, a very light citrus type of smell with a mix of white, yellow and green tones going on. It has a hint of soft woods too, giving it a light woody and spicy feel to it.
The citrus, floral and woody notes are really nicely blended together. I think it's a very good fragrance for Spring and Summer, but there's one big issue, the longevity.
When I wear this I get hardly any longevity out of it. It can last 3-4 hours, and then the smell is gone. It's not super strong either, which isn't always a bad thing, and is kind of expected from a light fragrance such as this.
For these reasons I don't wear it as much as I would like to. It definitely doesn't last the day, so if I want to smell good the whole day, this won't cut it.
If however, I only want that initial few hours of smelling good, it can work.
So overall it is a nice scent, but only when it lasts. I think it's quite underrated and is one of the better daytime scents, if only it had better staying power.
Lacoste L12.12 Eau De Toilette Bottle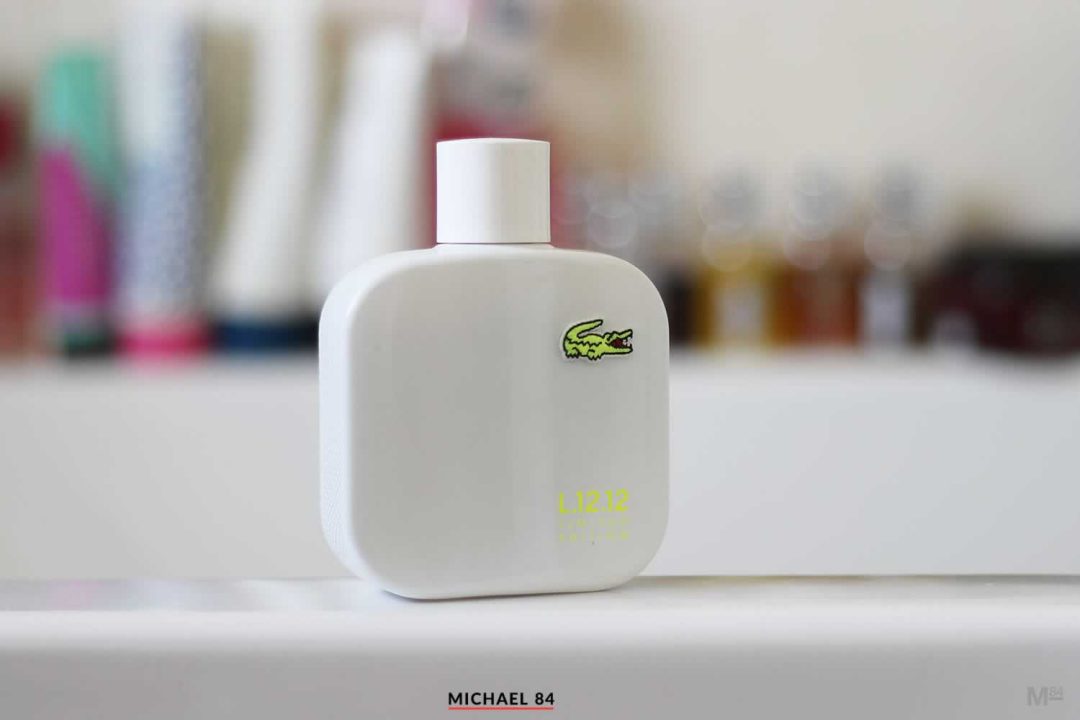 The bottle is solid opaque white, and is a rounded squared shape, the same as the others in the range. It has the same sides too, which are grippy non slip making it easy to pick up.
The atomiser is good too, with a nice spray for good coverage.
I got myself a 100ml bottle of this which is a really nice size bottle and has lasted me quite a long time.
Summary: Is Lacoste L12.12 Eau De Toilette Blanc A Good Fragrance?
Lacoste L12.12 Eau De Toilette Blanc is a good fragrance for spring and summer, especially if you're only looking for a scent that just lasts a few hours. It's light nature means it doesn't last too long, but that's not always a bad thing.
This works when you only want the power of the fresh and floral vibes of this for a few hours, so can work when coming out the gym, or just going around town for a few hours.
It's a great addition to my fragrance collection, so I can recommend if you're looking for a fresh scent that's inoffensive.
Longevity – Lacoste L12.12. Limited Edition (Blanc) is an EDT. Sadly it doesn't last too long. Expect to get 3-4 hours with this.
Projection – The projection is not too good. Those close may be able to smell it, but it's not immediately noticeable.
Best season to wear – All rounder
Scent type – Floral/Fresh/Cirtrus/Slightly Woody
Age Recommendation – 18+
Best Worn – Evening, Day Wear, Office, Date Night, Casual, Formal
Top Notes – Grapefruit, Rosemary, Cardamom, Cedar Leaf
Middle Notes – Tuberose, Ylang Ylang, Olibanum
Base Notes – Cedarwood, Georgywood