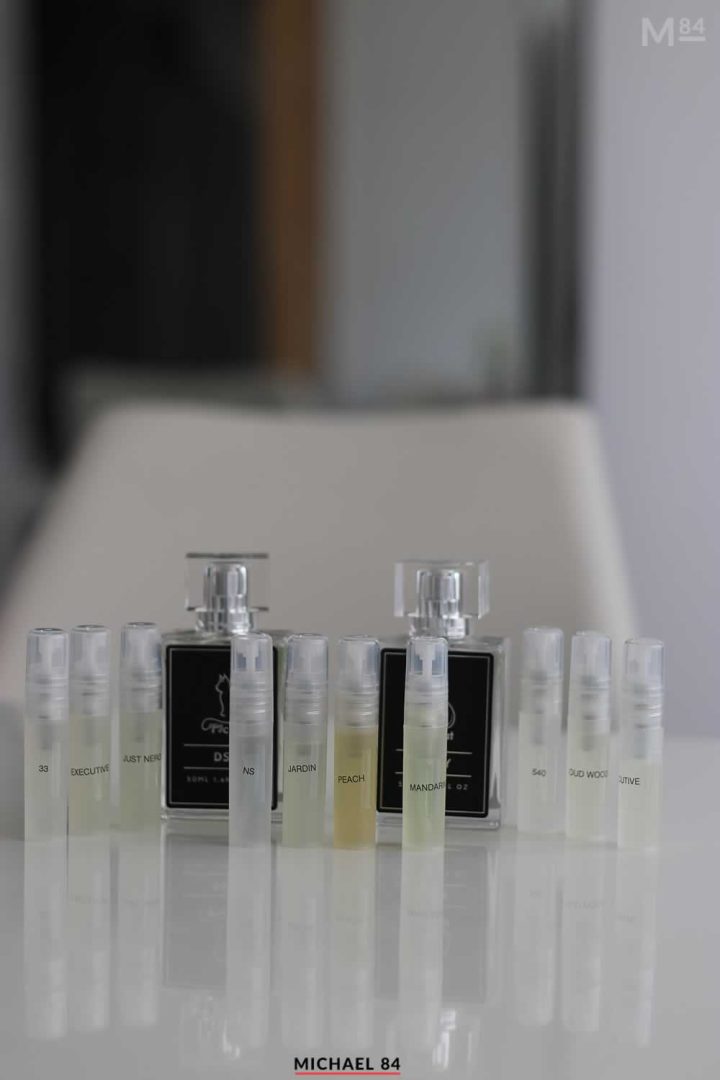 Want a smell like luxury or designer fragrances but are put off by the hefty price tag?
Copycat Fragrances could be the answer. They sent over a couple of fragrances for me to try.
Here's everything you need to know about the brand.
As you'll know designer and luxury fragrances are very expensive. If you're into scents you'll know that there is an alternative to get a similar scent for a much more friendly price – Dupes or inspired by scents.
You may have missed my what is a fragrance dupe post, so if you did I'll explain. A fragrance dupe is a scent made to replicate another which usually costs less.
Copycat Fragrances mission is to recreate the most popular designer and luxury fragrances, minus the expensive price tag.
Do They Smell Like The Real Thing?
I have tested out a few of the fragrances, and so far these have been my impressions.
I got "Grey" which is inspired by Tom Ford Grey.
There is definitely similarities in both scents.
When smelling them side by side, it's possible to tell them apart. That doesn't mean that "Grey" is any worse, there's just some slight differences in the scent.
The vetiver seems to be there, and I get that dry powdery and earthy smell when I used it.
Another I tried out was "DS", inspired by Sauvage.
Once again this was similar, but I could pick out some differences although it's fairly hard to explain.
I think that my original Sauvage is more heavy on the ambroxan and pepper.
To my nose DS is similar, but has a more green vibe to it. I am not the best at singling out one particular note, but there's definitely something more green about this.
In fact if I smelled this one blind I would say it's a good scent in it's own right.
The last comparison I will make is that of the Copycat fragrance Executive. Some say this smells like Creed Aventus, but does it?
There's definitely a familiarity to it, and it does smell similar Aventus to me. To my nose, Executive has a stronger grapefruit citrus vibe to it in the opening but the overall smell is comparable to Aventus.
You can check out Executive here.
It's also worth noting that these smells are to my own nose, and everyone's interpretation will be different.
Another thing worth noting is that fragrances can smell different batch to batch (Just Google those fragrance lovers comparing different Creed batch numbers).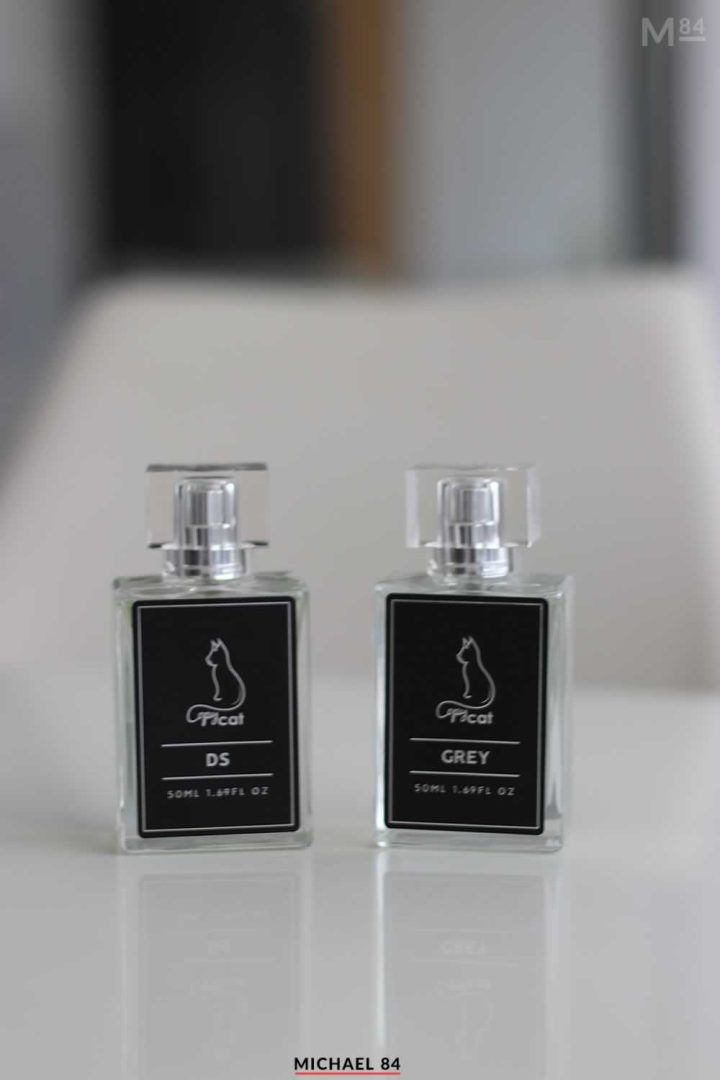 The Longevity Of Copycat Fragrances
Some wonder and worry about the longevity of dupes and inspired by fragrances. To test this out properly, I sprayed a Copycat scent twice on the wrist, and then the other scent on my other wrist twice.
The longevity was pretty impressive.
I was able to get around 8-9 hours with the Copycat 'Grey', which is quite good. That is all day performance. My Grey Vetiver did last around 10-11 hours, obviously longer, but I was surprised how close it was.
The same story goes with "DS" vs Dior Sauvage EDT. Sauvage is a long lasting scent, and so this was a good scent to compare longevity. Once again I got similar results, with both scents performing well lasting an incredibly long time (over 10 hours).
Copycat Fragrances say they use 20% fragrance oil and all are eau de parfum, so it's not hard to see why they can last.
Copycat Fragrance Bottles
Copycat fragrances are available in 3 sizes. A small 5ml sample bottle, 30ml, 50ml, and a large 100ml spray bottle. These are priced at around £4, £15, £30, and £55 respectively.
The bottles are no nonsense made from clear glass with clean branding to the front. The atomisers are good, with a spray giving good coverage.
Overall First Impressions
When I have spoken about dupes and inspired by fragrances, I have always said there are 2 reasons to buy an inspired by/dupe fragrance. For testing and if your favourite scent is discontinued.
I can add a 3rd reason, which is if you just want a pleasant smell and aren't bothered about the prestige or hype around brands and branding.
For me personally, I would buy these for trying out new fragrances as I have already mentioned. It's a good way of testing out a really expensive scent and seeing how I like the feel of the scent.
It's not going to be a 100% replica, but I can get a good idea of if I really like a luxury fragrance without the expense, and perhaps in the future make the investment.
Would I Buy?
For myself being a fragrance collector I would buy a Copycat fragrance. In fact I am pretty sure that in the near future I will.
For me, getting a few 5ml fragrances is worth the price. I always love trying out new scents, and for many of the luxury scents it can be difficult to get samples.
This gives me a new way to discover scents and get a general idea of the style of the luxury scent. Then it's a case of sampling in store, and deciding whether or not I want to buy.
But of course if you're just interested in the smell itself, the samples I have tried all smell really good.
You can check out over 50 Copycat fragrances for yourself here on the website, and grab yourself a bottle or two.
This post was written in partnership with Copycat Fragrances