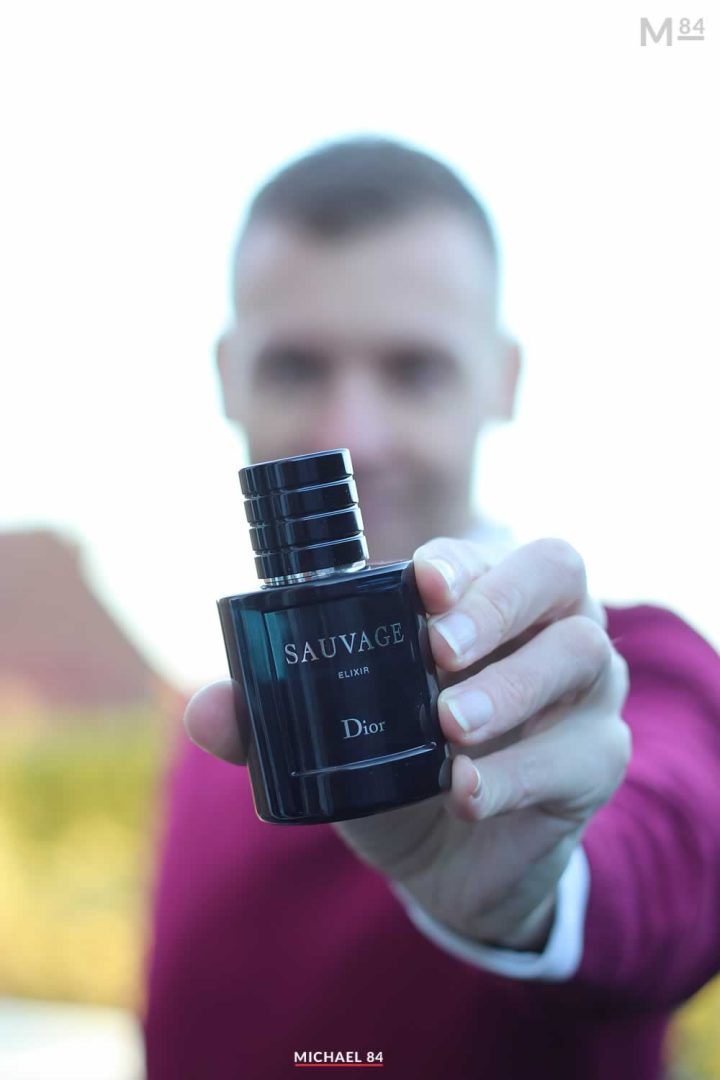 It's time for a brand new fragrance review, and to kick off the year I've gone for one of the biggest of the last 12 months, Dior Sauvage Elixir.
Sauvage Elixir is the latest in the line of Sauvage, coming after the EDT, EDP and parfum versions. This was released in 2021 and is one I'll be wearing into 2022 and beyond.
Here's everything you need to know, including if you should get this if you own any other from the line.
This is about Elixir, however it would be silly not to mention the original Sauvage EDT since there will be lots of natural comparisons that you'll want to know.
What Does Dior Sauvage Smell Like
The first thing you'll want to know is what does Sauvage smell like, and does it smell like the original.
There's no doubt that you get hints from the original, and it's certainly similar. If you done a blind smell test, you'd know that the two scents were related, but you could tell them apart.
While the EDT is fresh spicy, Sauvage Elixir is more of a warm spicy style of scent. When I smell it I get far more darker vibes in the scent, the base notes really shine through more in this one.
You get the soft and more prominent woods along with lavender, amber and liquorice. These come alongside the top notes of Cinnamon, Cardamom, Nutmeg and Grapefruit which are all blended together in a really nice way.
The best way to describe this scent is a very mature grown up gentlemanly scent. If the original Sauvage EDT is a party scent for 20-30 year olds, Elixir is the more mature sophisticated one for 30-40 year olds on a evening.
It's so nice and inviting, and should get compliments universally.
The Dior Sauvage Bottle
I got myself a 60ml bottle of Elixir, and I like the style of it. It's a round bottle like the others in the line, but rather than it being a standard tall-ish bottle, it's shorter and wider.
The bottle also comes in a presentation style box, so you can keep it in the box on a type of plinth on a countertop.
To complete the stylish bottle the Dior Sauvage Elixir branding is on the front in silver, which looks good on the super dark blue bottle.
The atomiser is good, giving off a nice wide spray, and the bottle is magnetic, maintaining it's luxury feel.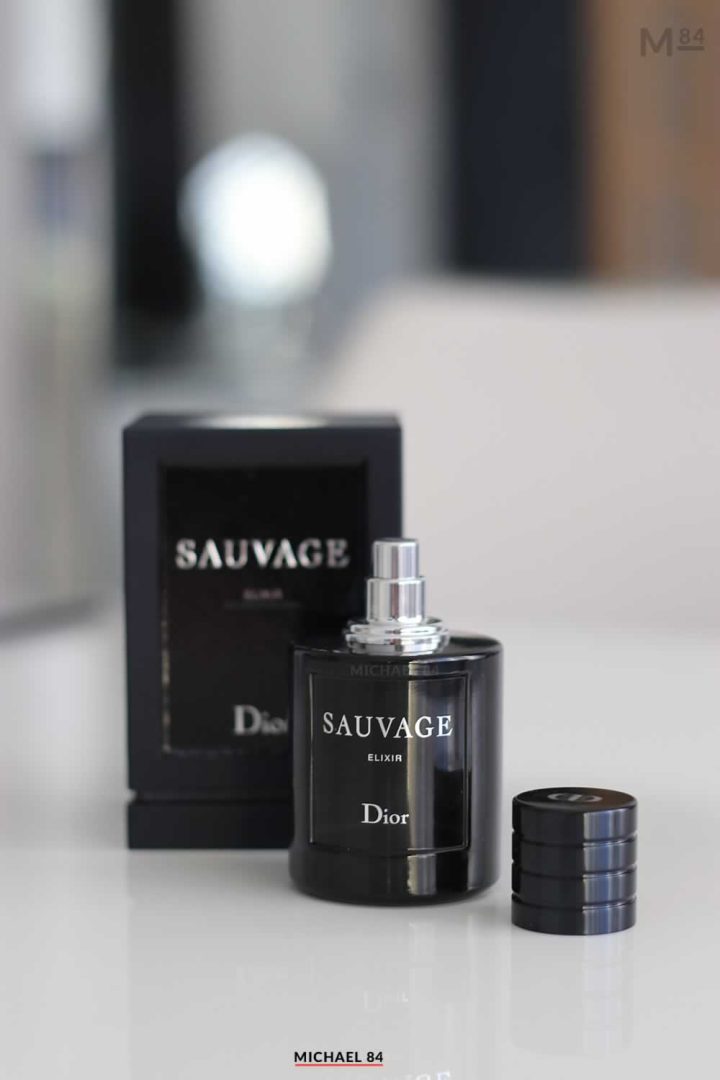 When & Where To Wear Sauvage Elixir
I would reserve Sauvage Elixir for special occasions and nights out. I would say that this is definitely a scent best used on an evening, especially when it's cold. So it makes more sense wearing it in the colder months in autumn and winter.
But I could still see this being used in all seasons, but not during the day. It's not the perfect choice for a hot summer night, but it would be hard to say it doesn't smell good even in the heat.
If you're thinking of what to wear in terms of clothing, this is one for looking smart and dapper. It could be a white shirt and smart jacket or a nice smart jumper. I
t will also work it's magic wearing a suit or other formal dress.
Is Dior Sauvage Elixir Worth It?
Dior Sauvage Elixir doesn't come cheap. A 60ml bottle currently runs at around £112, more than double the price of the EDT or EDP. Having said that, it's certainly nice, and is a great choice to reach for when you want to smell good.
I personally think it's worth owning, whether you own the original or not. Here's why.
Verdict (And Should You Buy Elixir)
The original Sauvage is epic, it's so good and Elixir takes nothing away from that. Elixir can stand out on it's own, since it's a warmer, more grown up style of scent, whereas the EDT is more youthful while still giving off luxury vibes.
If you like the EDT but are looking for something darker, woodier and more sophisticated, Elixir is a good choice. You can get this while still owning the EDT, or you can opt for this without owning the EDT.
I'd always recommend the EDT because I like it so much, but I like Elixir too. Elixir is more mature, and will have a slightly more niche appeal. the EDT will be more universally loved, but a lot of guys already own and wear it.
So for me, it's a simple answer:
If you want something more mature and an overall darker scent, Elixir is the one. If you prefer a more fresh spicy and youthful style of Sauvage, the EDT is the one to go for.
You can check out my full comparison Dior Sauvage Elixir vs EDT here.
Longevity – Sauvage Elixir is said to be stronger than a standard parfum and is a dark scent. I was still smelling this over 10 hours later.
Projection – The projection is good, and those around you should be able to smell it
Best season to wear – Autumn/Winter (with a view of being an all rounder)
Scent type – Warm Spicy, Woody, Aromatic, Slightly Fresh Spicy
Age Recommendation – 25+
Best Worn – Evening, Casual, Formal
Top Notes – Grapefruit, Cardamom, Nutmeg, Cinnamon
Middle Notes – lavender
Base Notes – Sandalwood, Liquorice, Patchouli, Amber, Vetiver
Let me know what you think of Dior Sauvage Elixir, and as always you can read more fragrance reviews on the blog to find your signature scent.