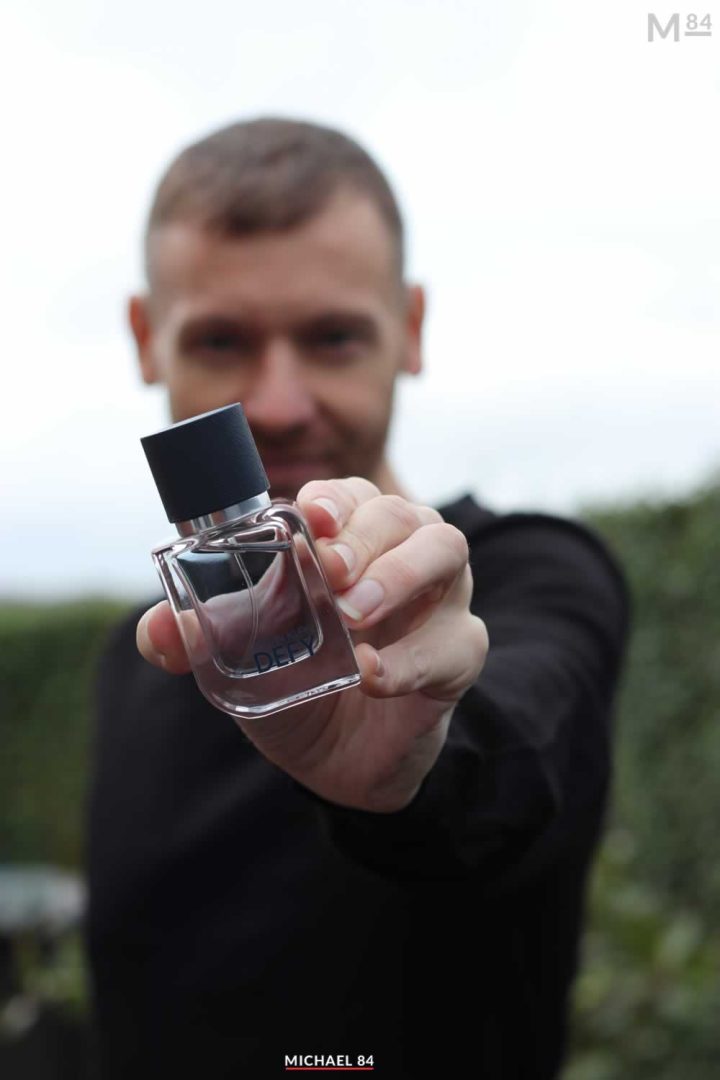 I recently got a new for 2021 fragrance, this one is Calvin Klein Defy.
I tried this out in store and liked it. It didn't blow my mind away, but I thought it was a nice scent. I saw a few good deals on this in the run up to Black Friday, so decided I'd get myself a small 30ml bottle.
This is everything you need to know about Calvin Klein Defy including what it smells like.
Unless you've been living under a rock of know nothing about aftershaves and fragrances, you'll know all about Calvin Klein fragrance. They've been going for years, possibly their most famous scent is CK One which is a fragrance released in the 90's that I still love today.
Years have ticked by, and CK has released a ton of different aftershaves, perfumes and scents. Earlier in 2021 they have released this, Calvin Klein Defy. Since they have a good track record of fragrances, I had to try it.
What Does Calvin Klein Defy Smell Like?
Calvin Klein Defy is an amber and lavander scent. These are the first notes you'll notice, and it's a real purple type of smell at the opening. It has some light woody and orange citrus notes too, which give it a more rounded feel to it.
The most memorable purple types of scent are the Prada line, such as Prada L'homme. This is a similar type of scent to that, but I would say that Prada L'homme just has an edge over this.
Defy has more of a freshness to it, while Prada L'Homme has that powdery and more light woody style to it.
Even though Defy has a few other notes, it's the purple ones which shine through and dominate. That's not a bad thing, especially if you like amber or lavender types of fragrances.
The Bottle
I like the bottle. It's a squared rectangular bottle with one corner rounded which gives it an interesting look. It's clear glass so you can see the fragrance inside, which gives off a tint of blue.
The top is plastic and very strong and sturdy, and the atomiser gives off a nice wide spray.
I got myself a 30ml bottle, but 50ml and 100ml bottles of this eau de toilette are available too.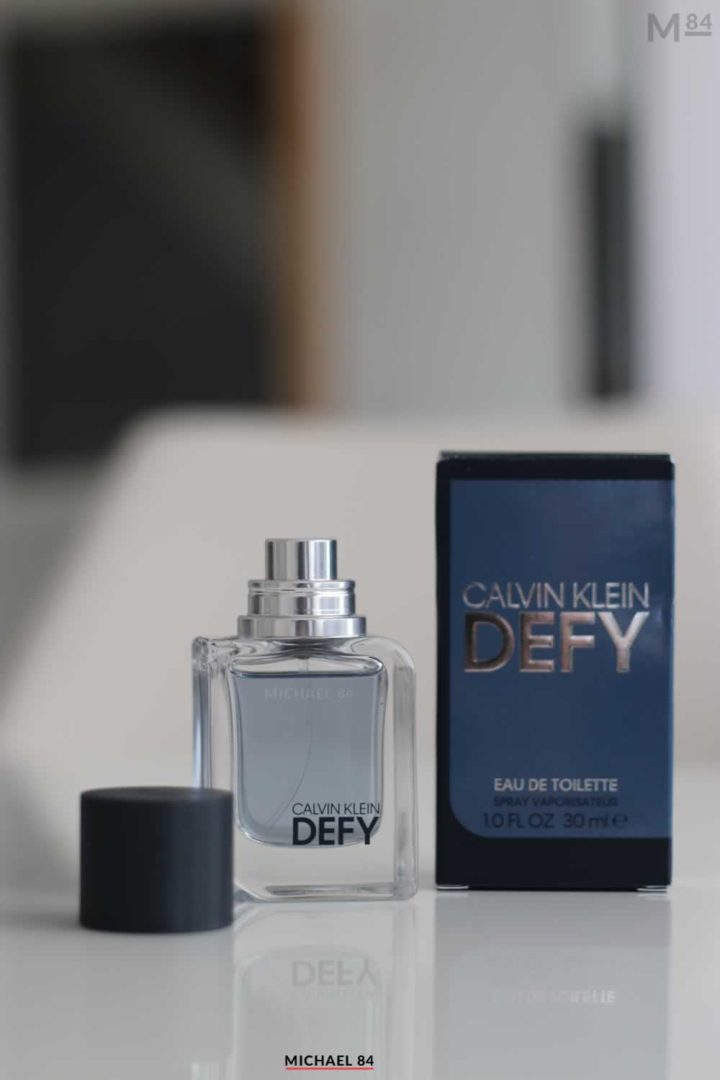 When & Where To Wear CK Defy
Defy is quite a versatile fragrance, and it doesn't need to be tied down to a particular occasion. If I were to choose one, I would prefer to wear this on the day rather than a night.
In terms of setting, it makes a good office scent as it's inoffensive. It can also be used as a daily scent for the same reason, giving off a nice impression without being overpowering.
In terms of an age range, I think that this is quite an all rounder. It can be enjoyed by all ages, from teens to 20, 30 and 40 somethings. It will get less appreciated as you go up in the age brackets, not because of this scent, but because there's others more suited to older guys.
Verdict
I like Calvin Klein Defy. It's a nice scent, but since I own quite a few purple based scents already it's not something I would personally rush out to buy.
Having said that, it's a nice scent, and if you can get it for a good price like I did, it's worth it. It could be described by some as a safe scent, which means that it's pleasant and not polarising.
I can see myself wearing this as a daily scent, every now and then. When I need to reach for a scent to smell good but in a subtle way, this would be a contender.
Longevity – Defy is an eau de toilette (EDT) and is a light scent, but I got a fair amount of smell with this. Expect 4-5 hours.
Projection – The projection is average to good. You'll smell it, and those close to you should too.
Read the best Calvin Klein Fragrances if you're looking for comparison among the collection, and discover which CK fragrance is best.
Best season to wear – All Rounder
Scent type – Purple, Aromatic, Spicy, Light Woody
Age Recommendation – 15+
Best Worn – Daytime, Evening, Casual, Formal
Top Notes – bergamot oil, mandarin oil, cedar leaf oil
Middle Notes – lavender absolute, sage clary oil, notes of violet leaf
Base Notes – vetiver oil, notes of amber, musk note
Let me know what you think of Calvin Klein Defy eau de toilette. As always, you can find more reviews in the fragrance blog.
Whether you're looking for a new signature scent or just something to add to your collection, it's packed of reviews, tips and advice for all things aftershave.