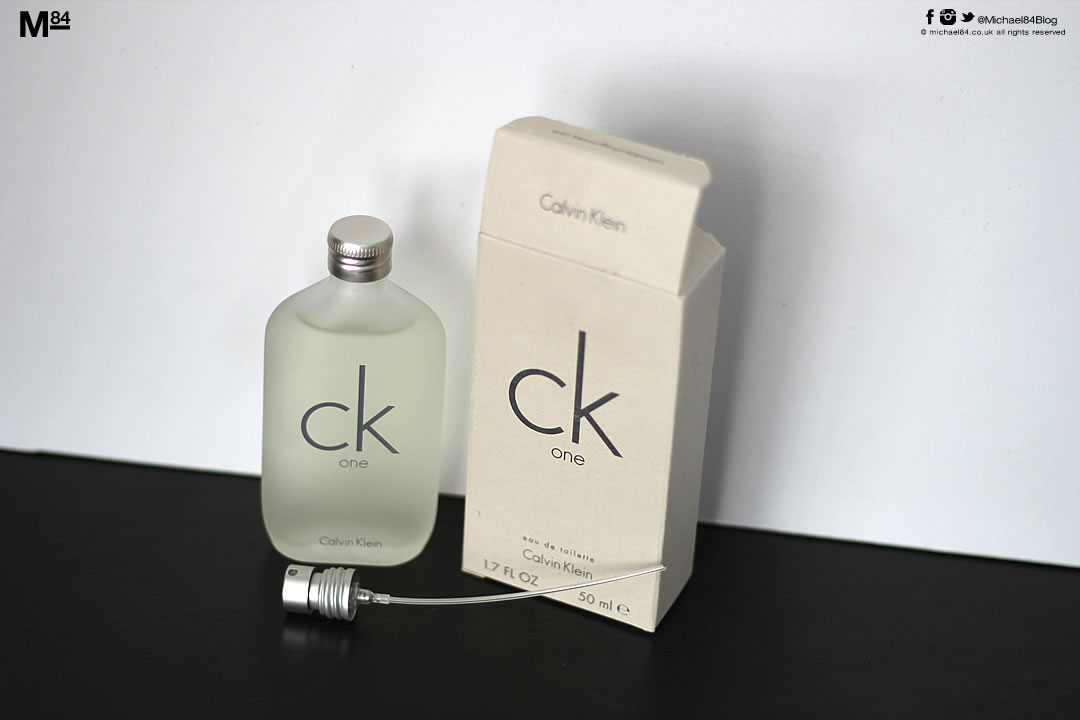 I love 90's style, and Calvin Klein has been making a huge comeback with it's 90's retro stuff. I got the 90's reissue T-Shirt which I love, and I thought I would get one of my first ever aftershaves, CK One.
CK One was probably my first fragrance, I remember getting that and also Cerruti 1881, probably when I was around 15-16 years old. CK One is probably the most iconic of fragrances for guys and girls of my generation, it was released in 1994 and was bought in the millions and really loved by so many people;
It's a unisex fragrance so is suitable for men and women, which could be why it was such a huge hit, and continues to be loved.
I got this for the nostalgic vibe it gives me, it does remind me of wearing way too much aftershave for going out, and the good old times we had back in the day. However don't be fooled, this is not just something to reminisce about, it does smell very good.
It's not the most refined scent, but you have to remember that this is over 20 years old. Having said that, it is very pleasant, and a great all rounder for the Spring and Summer, so perfect for this time of year.
It's completely inoffensive, citrus and green like fragrance, perfect for you if you're younger looking for something simple and fresh for the day.
Read the best Calvin Klein Fragrances if you're looking for comparison among the collection, and discover which CK fragrance is best.
Best season to wear – Spring/Summer
Scent type – Citrus, Green
Age Recommendation – 16+
Best Worn – Casual, Formal, Daywear, Evening
Top Notes – Bergamot, Cardamom, Fresh Pineapple, Papaya
Heart Notes – Hedione High Cis, Violet, Rose, Nutmeg
Base notes – Musk, Amber
Check out more of my aftershave reviews here, and find the perfect scent for yourself.