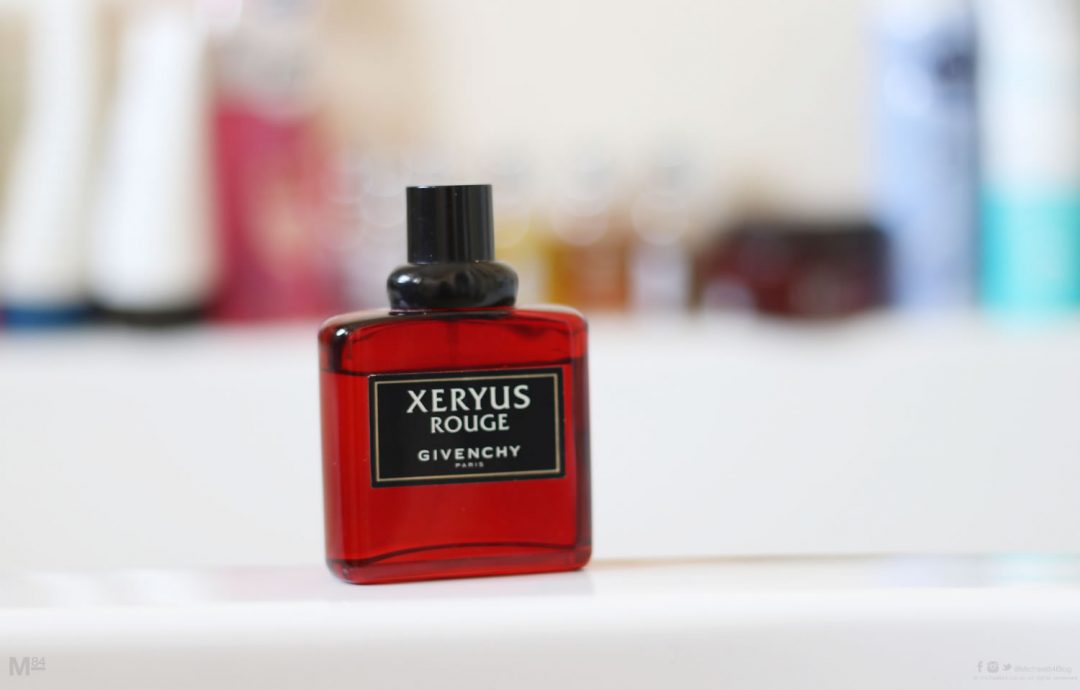 This week's scent review is another one from the 90's and is from the back of my fragrance draw. Named after the Greek god, Xeryus Rouge is a scent from Givenchy which was launched in 1995, making it 20 years old this year! Although it's 20 years old, it's still in production today, which means you can buy it and smell like the 90's 😀
What Does Xeryus Rouge Smell Like?
In comparison to today's alternatives it does posses some very unique and individual qualities. It doesn't really smell like anything which I currently own from the modern day, which makes it a good one to wear when you want some individuality and something different.
Your friends probably haven't heard of Xeryus Rouge, so if you tell them you're wearing this, they'll probably think it's a brand new range!
The bottle is red taken from the Rouge part of the name, with a small plastic top and metal atomizer. It seems to have very small and subtle hints of almost every different style of fragrances; You can smell hints of citrus with green, woody, warm and aromatic but still fresh and spicy. What shines through is the aromatic and slight spicy notes, making this one for the evenings and nights out, warming up a cold autumn or winter night.
If that sounds like something you're looking for I would consider this, I would advise testing it over blind-buying as it is quite different to most other scents. Although it's nice and pleasant to smell it's never been a firm favourite of mine, it's not something which I've fell in love with, but it is nice and not offensive.
It's not one of those scents which everyone knows or owns, so if you like this then it's likely you'll be the only one wearing it among your friends, giving you an individual edge.
What do you think of Givenchy Xeryus? Let me know if you own this one and your thoughts on it. As always, if you want a new smell, head over to the fragrance blog for more tips and reviews on how to smell your best.
Best season to wear – Autumn/Winter
Scent type – Spicy, Aromatic, Warm
Age Recommendation – 21+
Best Worn – Casual, Evening
Top Notes – Kumquat, Cactus Flesh, Tarragon.
Middle Notes – Cedar Leaf, Red Pepper, African Geranium.
Base Notes – Sandalwood, Cedar
Other Givenchy Fragrances