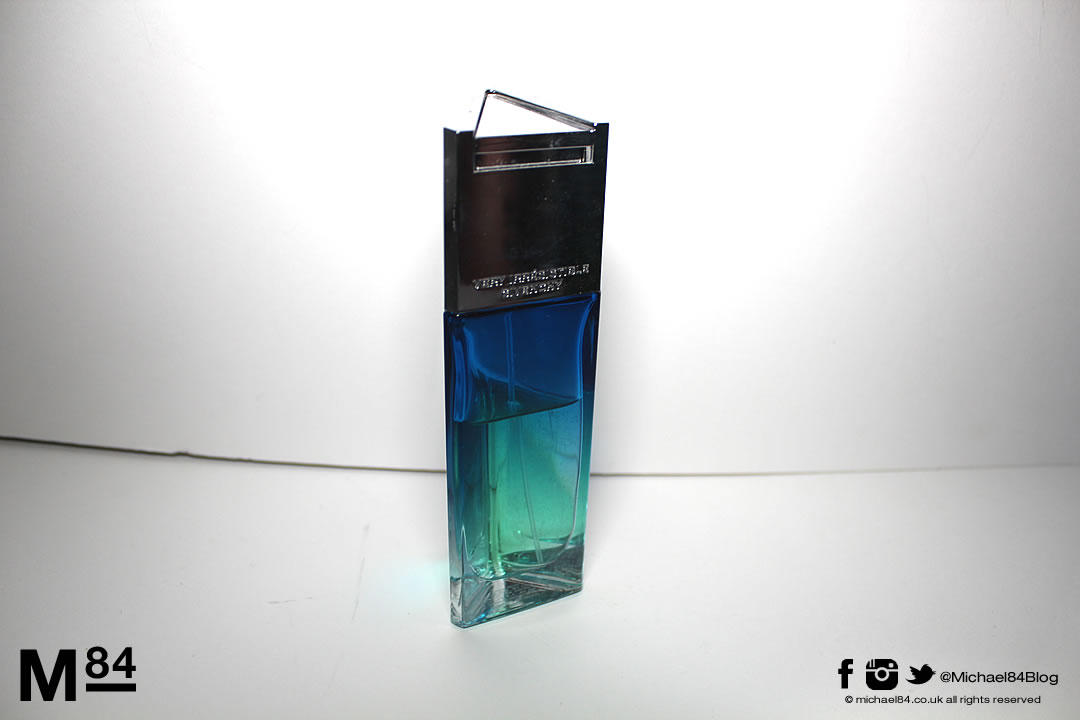 This week's men's fragrance review is another trip down memory lane, it's Givenchy Very Irresistible Fresh Attitude For Men. Very Irresistible by Givenchy actually has a few different flavours and variations, the one I have is the Fresh Attitude version.
This is now sadly discontinued but can still be found in places, so if you like what you hear, you may want to get this sooner rather than later.
Let's start with the bottle. It's a nice shape, and will stand out well in your wall of fragrances. It's a triangular shape, with a large plastic chrome top, with the lower glass being a blue and green gradient giving it a fresh summer look, an ode to the name of the scent.
I'll be honest and say that this is not one of my favourite scents. It came at a time when I was buying a lot, and the smell is not a huge favourite of mine. Don't get me wrong, it's not horrible, I'd certainly wear it, but it doesn't have that special something which would make it stand out as one of my all time favourites.
As the name may suggest it's a fresh, green and citrus style of fragrance, with slight spicy undertones. The grapefruit is quite prominent, and there is definitely a hint of mint within the smell.
Best season to wear – Spring/Summer
Scent type – Fresh, Green, Spicy
Age Recommendation – 21+
Best Worn – Day Wear, Casual
Top Notes – Mint, Coriander, Grapefruit, Bergamot
Middle Notes – Lavender, Basil
Base Notes – Coffee, Cedar
What do you think of Givenchy Very Irresistible? Let me know, and as always you can find more fragrance reviews if you're looking for a new scent for yourself.
Other Givenchy Fragrances