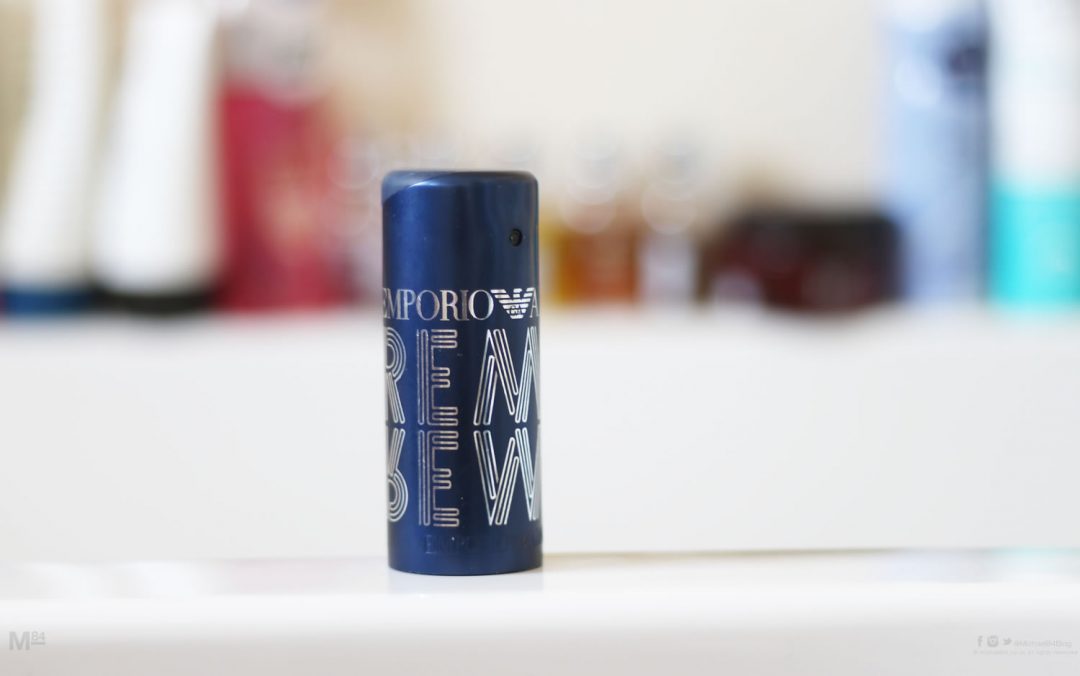 For this week's aftershave review I want to talk about a classic, Emporio Armani Remix for men. It was released in 2006 and I got it around that time, and it holds many memories, and is a really nice smell. I've recently learned that it's now been discontinued, which is a real shame.
The bottle is an unusual style of bottle, a tall plastic cylinder with the text in a disco style, denoting that this is very much a fun type of fragrance.
The scent is so welcoming, it's warm and floral, but possesses light fruity, spicy notes which are accompanied by a green fresh style making it really inviting.
What Does Armani Remix For Men Smell Like?
It's a very versatile fragrance, and hard to pin down on one specific occasion you'd wear this, in fact it will work in almost every situation. It's strong enough to get you noticed, however it does not overpower you.
I really like this one, it holds some memories but it's also a nice all rounder which may not make your top 10, but will always be a pleasant scent, it's just too bad that it's been discontinued.
Best season to wear – All Rounder
Scent type – Floral, Light spicy, Fruity
Age Recommendation – 18+
Best Worn – Day Wear, Night, Casuak
Top Notes – Basil, Cardamom, Bergamot
Middle Notes – Lily of the valley, Mace
Base Notes – Vetiver, Licorice, White musk
What do you think of Emporio Armani Remix for men? Let me know, and as always you can find more advice and tips in the fragrance blog, along with reviews of all the latest men's scents.
More Fragrances From Armani