A classic timeless scent which has been around for a long time, I am talking about Acqua Di Gio by Giorgio Armani. It may have been around for a long time, and is loved by many, however it's one of my newest fragrances.
After all the hype surrounding it, I decided that I had to get myself a bottle, it almost felt like a crime not having this in my huge fragrance collection. It first appeared in 1996, and is still going strong, it's a firm favourite with many, and makes a lot of people's lists for a must have scent.
I actually picked up the gift set, this was on offer and was the same price as the bottle alone, so it made sense to get the set. Included is a 50ML bottle of the scent, as well as a shower gel and aftershave balm.
I can see why this is a favourite of many. It's a fresh style of scent with strong hints of citrus, and is masculine without being overpowering. It is a modern classic, there is a hint of musk, but this is subtle, perfect for the summer whether you are out on a night, or need something to wear during the day.
It's a grown up style of scent, so if you're on the younger side and want something more mature, this would be a good pick. Having said that, if you're on the older side then this should compliment you well, and will add to your refined look.
Top Notes – Jasmine, Rosemary, Hespiradic Notes
Middle Notes – Persimmon Fruits, Marine Notes
Base Notes – Cedar, Patchouli, White Musk, Rock Rose
Best season to wear – Spring/Summer
Scent type – Citrus, Fresh, Aromatic
Age Recommendation – 21+
Best Worn – Day wear, evening, office, casual, smart.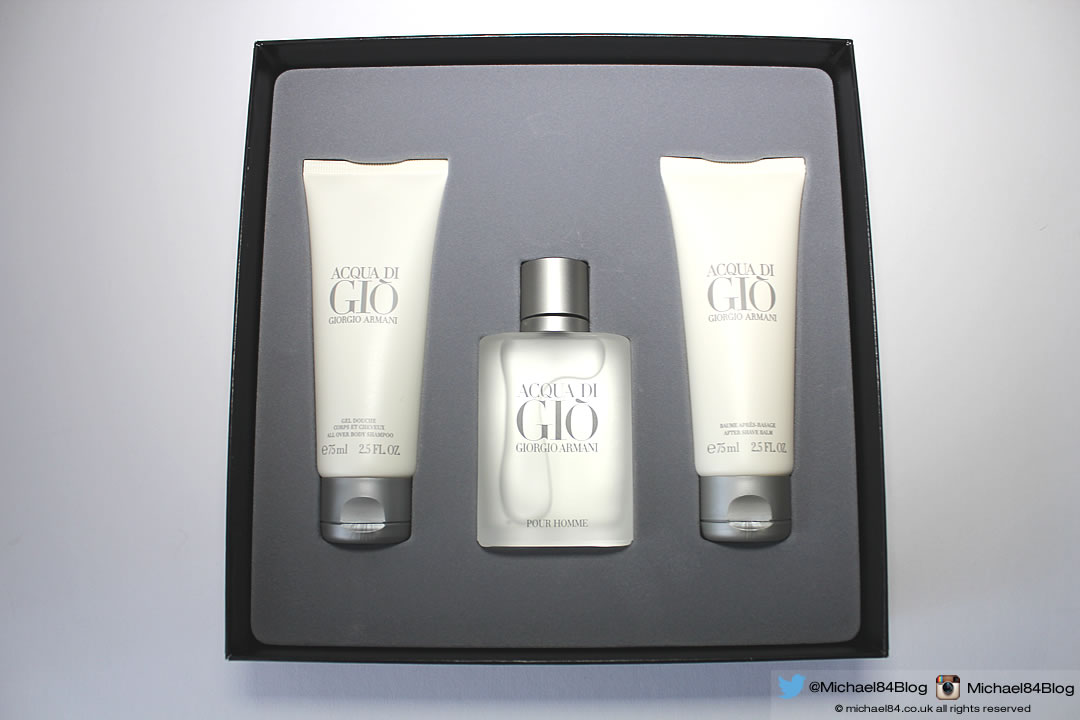 Other Armani Fragrances