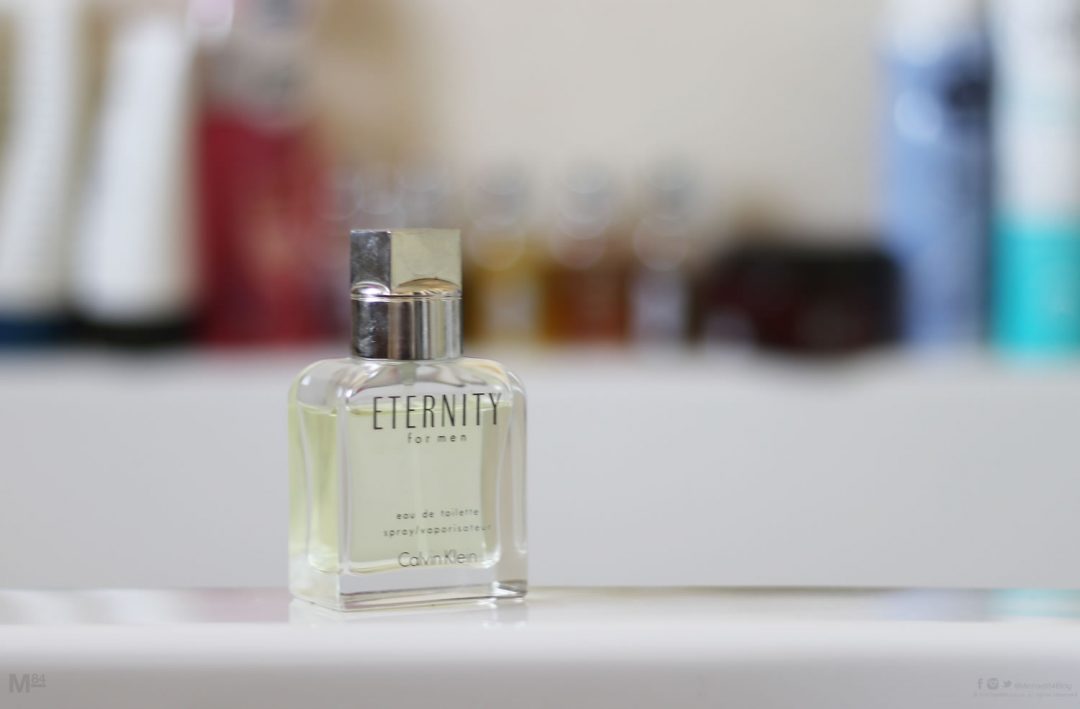 Released way back in 1989-90, CK Eternity For Men is a fragrance you have probably heard of, if not tried. In a simple but chunky glass bottle, this Calvin Klein scent will take you back to the 90s and is not as refined as some of the fragrances of the modern day, however that is not necessarily a bad thing.
The citrus hits you as you spray it, with a mixture of aromatic and spicy notes making it an intriguing style of scent. Since I am rather young and was not wearing aftershaves or EDTs in the early 90s, this is an interesting style of scent which you don't get very often these days.
It's quite raw the way the citrus and spice is combined, with a hint of fresh notes and an even smaller hint of a woody scent. A great overall old school fragrance if you want to go for that style, but I prefer the more updated fragrances.
Read the best Calvin Klein Fragrances if you're looking for comparison among the collection, and discover which CK fragrance is best.
Best season to wear – All rounder
Scent type – Citrus/Spicy/Fresh
Age Recommendation – 30+
Best Worn – Casual, Daywear, Evening, Retro
Top Notes – Mandarin, Lavender, Green Botanics.
Middle Notes – Jasmine, Basil, Geranium, Sage.
Base Notes – Sandalwood, Vetiver, Rosewood, Amber
What do you think of Calvin Klein Eternity for Men? Let me know your thoughts, and as always, you can read my aftershave reviews if you're on the hunt for a new scent to wear this season.
Other Calvin Klein Fragrances