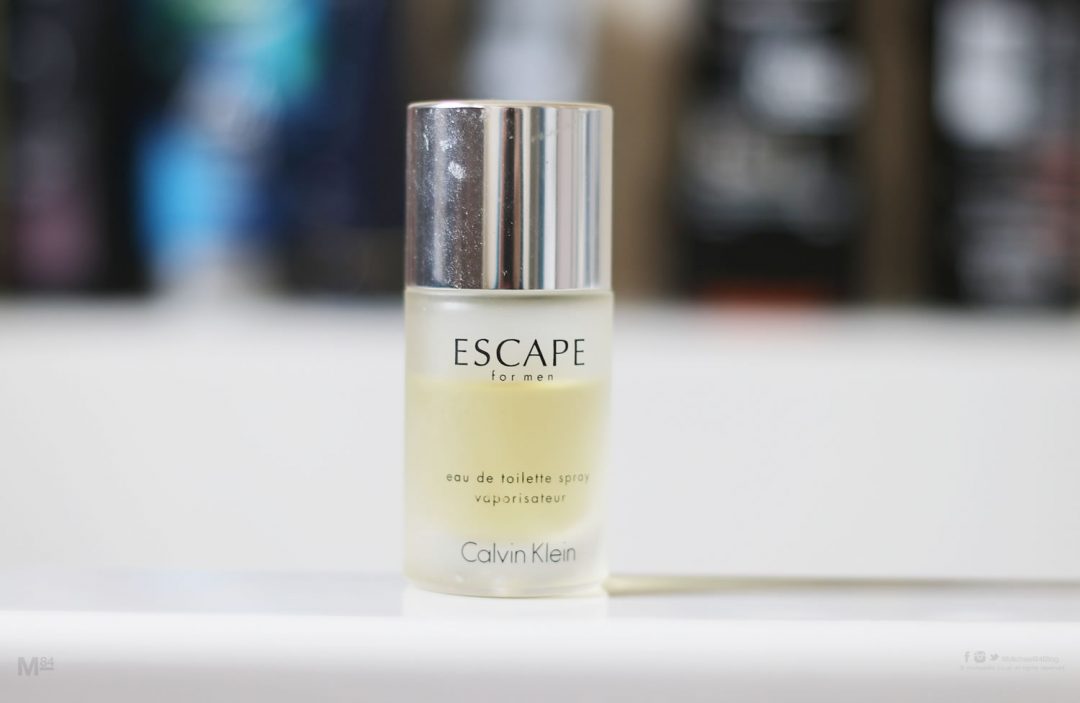 Hey Guys!
So this week I have been checking out another one of my old scents for fragrances revisited, and I've gone all the way back to 1993 and to this, Calvin Klein Escape For Men.
Actually, I did not get this in 1993, since I was only 9 years old back then. In fact I probably first got this one in around 2005, but it does bring back some memories.
It's not as iconic as CK One, which has legendary status, but as soon as I sprayed this the smell of the 90's came rushing back.
What Does Escape By Calvin Klein Smell Like?
Just by smelling Escape it reminds me of the 90's, and what people were wearing back then. As soon as it hits you it takes you back, back to going out and wearing your first scent, the music and the times of the 90's, it really does make you reminisce.
Although this was never one of my favourite fragrances, it was worn and loved by so many people, I used to smell this on people a lot so it does bring back some good memories.
The scent is quite a light and fresh one, with citrus notes and very lightly woody. It's not dark, but can be worn on an evening, the woody type notes are subtle and the citrus, aqua and green notes are the ones which shine through, making it a perfect Summer or Spring fragrance, either during the day or on an evening.
If you've never experienced Calvin Klein Escape, you should really try it out.
Read the best Calvin Klein Fragrances if you're looking for comparison among the collection, and discover which CK fragrance is best.
What do you think of this one? If it's not to you liking, check out more aftershave reviews and find your perfect fragrance.
Best season to wear – Spring/Summer
Scent type – Citrus, Green, Fresh, Woody
Age Recommendation – 18+
Best Worn – Daytime, Evening, Casual, Formal
Top Notes – Birch Leaf, Grapefruit, Bergamot, Juniper, Eucalyptus
Middle Notes – Clary Sage, Cypress, Fir Balsam, Rosemary
Base Notes – Patchouli, Vetiver, Sandalwood, Oakmoss
Other Calvin Klein Fragrances