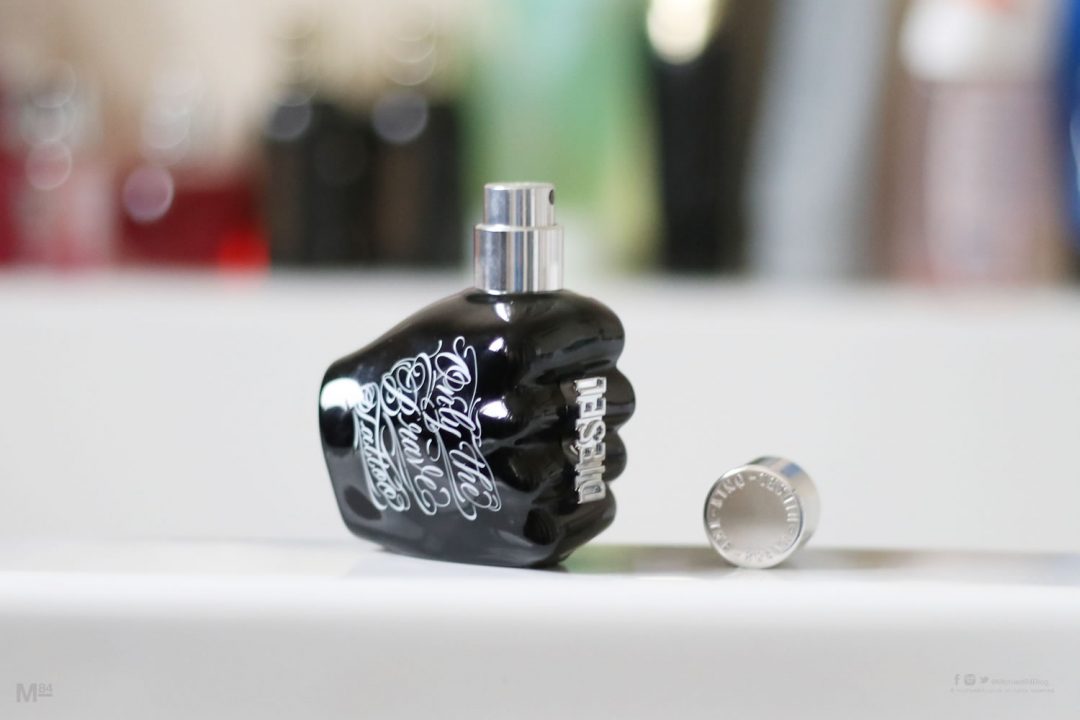 I never had the original Only The Brave from Diesel, so I can't compare it to this incarnation, but here's the one which I do have, it's Only The Brave Tattoo.
As far as the bottle goes, it's the same shape and style as the original. It's quite innovative and original, a fist shape, but instead of a light colour, this is black-blue in colour with Only The Brave Tattoo written on it in a graffiti tattoo style and Diesel branding to the front. It can be stood up in two positions, which is quite unique for a fragrance bottle.
Contrary to the attitude and raw-ness of the bottle, the scent is something different. It's fresh and fruity, you get a sense of greens which is strong, and a smaller hint of some spicy notes which don't feel sharp and are quite subtle. On balance it's a nice scent, it will work well during the day, and if you prefer a lighter scent with just a bit of punch for an evening, it will work in that setting too.
I have had this fragrance for a number of years, and while it's never been a favourite, it's definitely not a bad smell at all.
Best season to wear – All Rounder
Scent type – Fruity, Fresh, Slightly Spicy
Age Recommendation – 18+
Best Worn – Day, Evening, Casual, Formal
Top Notes – Red Apple
Middle Notes – Sage, Bourbon Pepper
Base Notes – Amber wood, Benzoin, Amber, Patchouli
Let me know what you think of this if you own it or have the original. You can find more aftershave reviews if you're looking for a new scent and this one doesn't sound like a favourite.