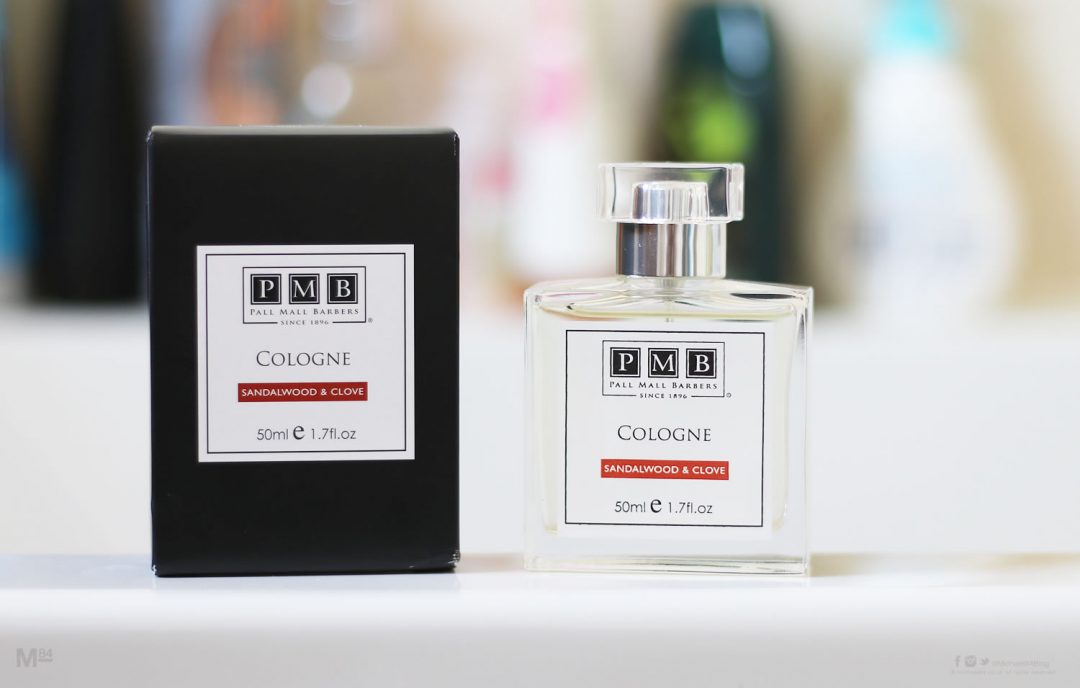 Pall Mall Barbers first opened it's doors in 1896 at 27 Whitcomb Street in London, and at the back end of last year celebrated it's 120th anniversary and is one of the oldest barbershops in the UK.
They sent over their signature scent, Sandalwood & Colve Cologne, which evokes the atmosphere of old-school barbershops.
As always I will start with the bottle. It's a traditional and classic squared faced bottle made from clear glass, and comes with a squared bottle too too, keeping the overall style of the bottle traditional.
The front comes with a simple label detailing the branding, and is a clean design. It's a 50ml bottle, and is really easy to hold in the hand.
What Does Sandalwood & Clove Smell Like?
For the scent itself it is really inviting. On an initial first spray it's quite sharp, but moments later it clams down and it turns into a distinctive but clean type of smell.
It does have that familiar smell of an old school barbers, warm and spicy but clean and fresh, with sandalwood tones and base notes of sweet vanilla and tobacco and has hints of cardamom and almond.
Overall it's a really nice scent, I can see using this after shaving, if you use other Pall Mall Barbers products or scent-free products in your shaving regime, this will add a nice fragrance and finish off your grooming experience.
The inoffensive nature of this fragrance makes it a good one for casual day wear. It can be worn by any age, but will probably be more appreciated by an older gentleman.
Best season to wear – All
Scent type – Fresh, Slightly spicy, Aquatic
Age Recommendation – 25+
Best Worn – Day wear, Casual
Have you tried this? Let me know what you think. You can check this out at Pall Mall Barbers on their site, or if you're in London you can check out one of their locations in Trafalgar Square, Fitzrovia, Westminster or Bishopsgate.
Don't forget to check out more of my men's cologne reviews if you're looking for a new aftershave or scent for your life.