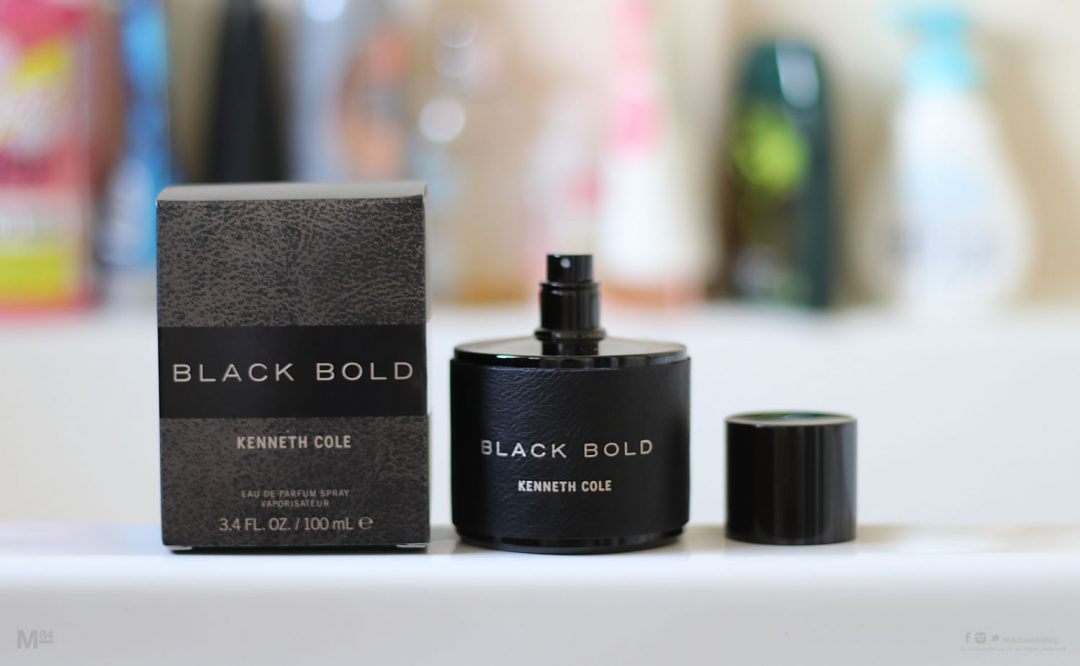 This is my first ever scent from Kenneth Cole, and it's a good one, this is Black Bold. They say that this fragrance aims to embody the old essence of New York and celebrate confident individuals who like to live life on the edge. How does it smell? Here's my review of this eau de parfum.
First of all I have to begin with the bottle. It's a circular shape and is all black and very smooth and sleek. It has a faux-leather wrap around which covers most of the body of the bottle, which has the simple and clear Black Bold Kenneth Cole branding to the front.
It's a nice clean design which will sit well on a shelf or draw, it's fairly distinctive so you'll be able to distinguish it from other bottles you may have.
What Does Black Bold by Kenneth Cole Smell Like?
As for the smell itself…The name is a giveaway for the style of scent this is going to be; Black indicates dark, and it is that. It's a woody aromatic type of scent, very inviting and a mysterious kind of smell. It's spicy but not sharp, and has quite a subtle and soft element to it.
It's quite a gentlemanly classic fragrance without being too musky or woody, and is strong enough to leave an impression without being overpowering.
There are very slight citrus notes, but I get more woody tones from this.  I would wear this on an evening, and would work in most situations.
Best season to wear – Autumn/Winter
Scent type – Slightly woody and spicy, Aromatic
Age Recommendation – 21+
Best Worn – Evening, Casual, Formal
Top notes: zesty citrus, herbal tones
Middle notes: ground nutmeg, lotus flower
Base notes: wood, leather, musk
Have you tried Black Bold? If you have let me know your thoughts, and as always you can check out all my aftershave reviews if you're looking for your next scent.