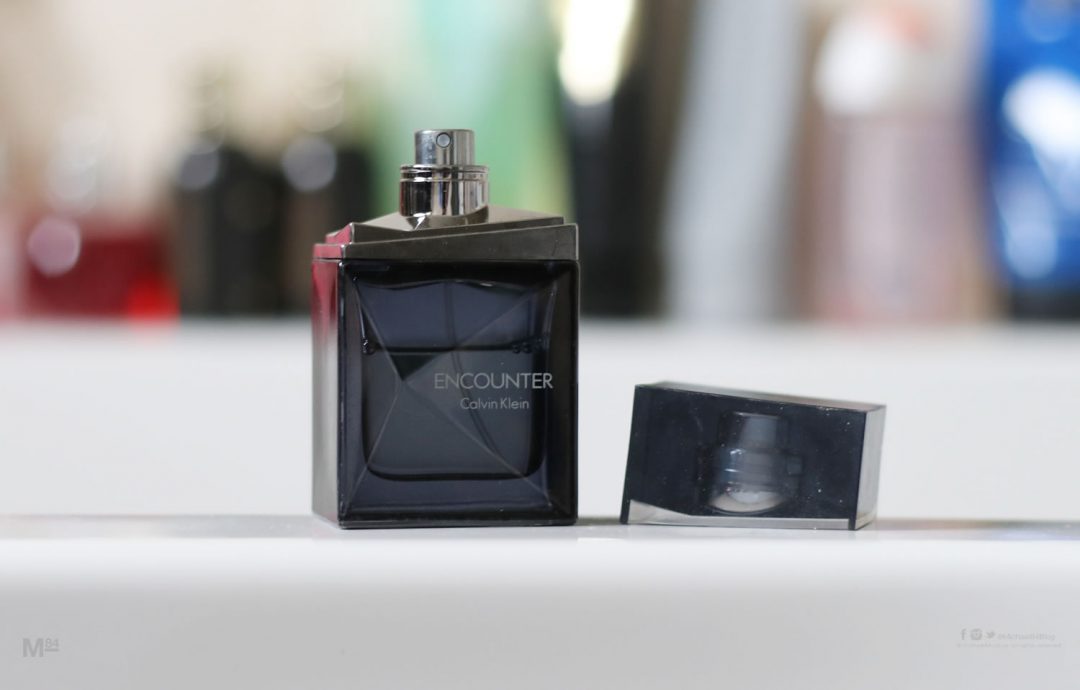 Here's another one of my old scents which I have been going through recently, and it's a really nice one, Calvin Klein Encounter.
I think that Calvin Klein Encounter is a very underrated scent, and probably shown the least love out of all the fragrances from CK.
It was released in the Autumn of 2012 and I think I got this back in the Winter of 2012, and I really liked it.
I've never seen too many people talk about it, it doesn't seem to get much love from scent lovers or the general public, and I don't really understand why.
Maybe because the marketing wasn't good? I don't recall there being much buzz about this one.
First of all as always I will talk about the bottle. It's a dark blue translucent cuboid shape with the front slightly debossed out, almost like a smashed window, and has the branding small and neat to the front.
It's finished off with silver trimming to the top of the bottle, and a silver atomiser which has a wide spray.
The bottle is not a vintage classic style nor is it a huge innovation, however it's nice and presentable enough, it won't look out of place on a counter top or shelf.
What Does CK Encounter Smell Like?
OK so the scent itself…I would call this a smooth masculine scent which is perfect for an evening, and is a great Autumn fragrance. It's warm and spicy, and has boozy notes which is an ode to any night out.
It is inviting and has the style of the old school musky types of smell, but in a more refined, modern manner.
The good thing about this one is that since it's not hugely popular you can get it for a very reasonable price, a 50ml or even 100ml bottle for under £20 which is a fantastic price, even if it's a blind buy.
Another reason to get it is that since this one has passed most people by, you'll not have to worry too much about smelling like everyone else.
Read the best Calvin Klein Fragrances if you're looking for comparison among the collection, and discover which CK fragrance is best.
As always, you can check out my aftershave tips for men and see all the other fragrances I've reviewed.
Best season to wear – Autumn/Winter
Scent type – Warm, Spicy, Woody,
Age Recommendation – 18+
Best Worn – Evening, Casual
Top Notes – Mandarin, Cardamom, Rum
Middle Notes – Jasmine, Cognac, Pepper
Base Notes – Oud, Musk, Cedar
Other Calvin Klein Fragrances