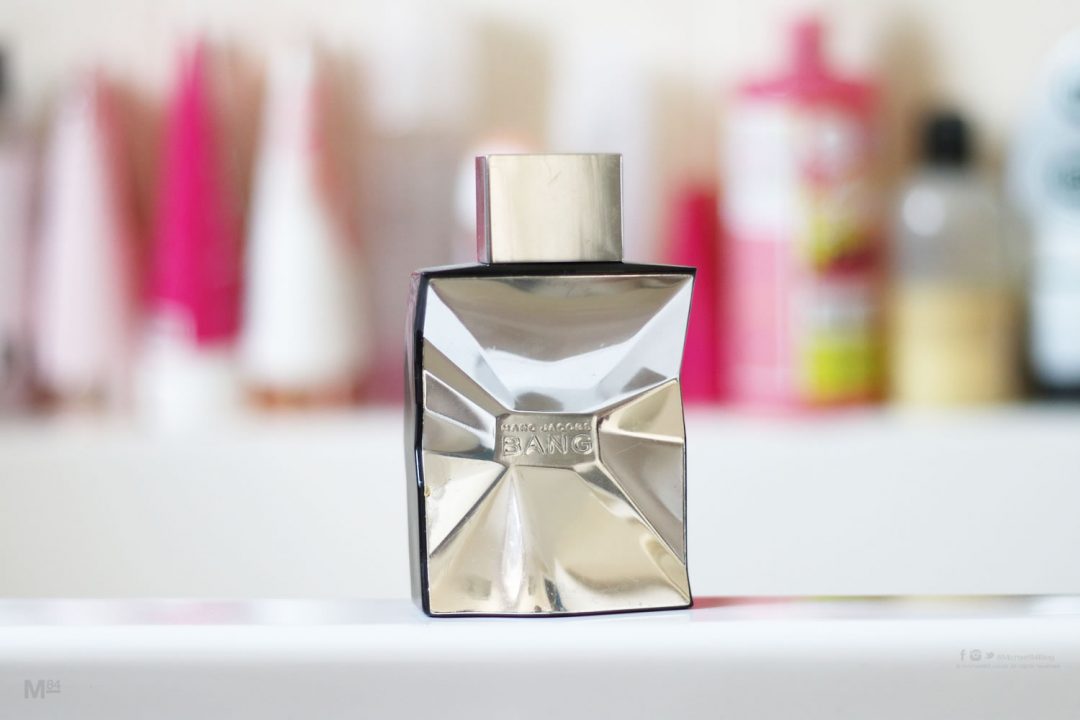 Today I am looking back at one of my older fragrances, and it's BANG! from Marc Jacobs. I got this scent back in 2011, and it was a blind buy, so I didn't really know what to expect from it. I can honestly say that after all this time I have hardly worn it, and it's never been one of my favourites, in fact it's a one which is probably one of my worst purchases, I've never really liked this scent at all. But now, years later, how do I feel?
First of all let's talk about the bottle. It's a really distinctive and nice shape, and it was used in the next scent, Marc Jacobs BANG BANG which is a blue bottle and nicer than this one. It's a jagged edgy bottle shape, covered in chrome plastic, and has the Marc Jacobs BANG logo to the middle.
The scent itself is an incredibly masculine fragrance. I really like this style of scent, I usually call it a night fragrance because they're usually too musky to wear through the day, and this is certainly that. But I think it goes too far, and it's really peppery.
I have Gucci by Gucci which is quite a spicy and pepper style of scent, it's also one I really like, however that seems more refined and toned down to this. BANG! has always seemed too sharp to me, just that bit too much musky.
But now years later and letting it breathe, I have slightly, only slightly, changed my mind. Yes, it's still very strong, but if you leave it for a while and let it calm down, don't use too much and it's not so bad. I think think it's too much for my personal style, and so I won't be using it much, if ever again.
I have to say, if you're looking for something which is sharp, spicy and punches of pepper, this is worth a look. In the colder weather it will work on an evening, if you can handle all the woody notes.
Best season to wear – Autumn/Winter
Scent type – Spicy/Woody/Aromatic
Age Recommendation – 25+
Best Worn – Evening, Date Night, Out With Friends, Casual
Top Notes – Pink Pepper, Pepper
Middle Notes – Woody Notes
Base Notes – Elemi Resin, Benzoin, Vetiver, Patchouli, Oak Moss
Do you have Bang! What do you think of this?