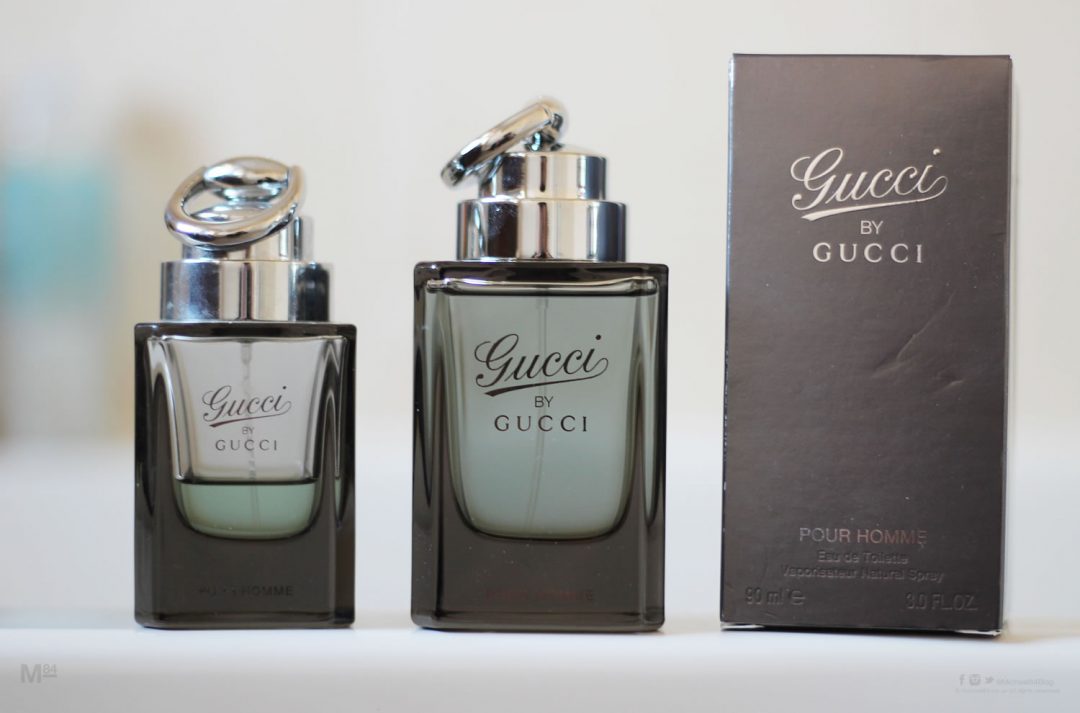 Gucci by Gucci was released back in 2008, I can't remember when I got my bottle but I have liked it ever since, in fact it was one of my favourites. I liked it so much, that when I was re-buying my favourites (in fear of them being discontinued) I got myself a big bottle which remains in brand new and unused condition!
First off I have to talk about the bottle. The top is a really interesting design, it reminds me of an old fashioned door knocker, and is polished metal and silver in colour. The front of the bottle has the branding which is tastefully done, and the shape is a nice squared style of bottle, keeping it traditional and making it easy to store.
The scent itself is a very masculine fragrance. It's woody and spicy, and reminds me of an older style aftershave, but a more refined and elegant style. There's a lot of woody notes, as well as pepper, but the other notes leave it smelling warm and refined, rather than too overpowering.
It combines that traditional musky aftershave style with a more modern tone. Great for date night, evenings with friends and Autumn and Winter nights.
Let me know what you think of this one! Check out more of my aftershave reviews before buying your next scent and get some tips and advice.
Best season to wear – Autumn/Winter
Scent type – Woody, Spicy, Tobacco
Age Recommendation – 21+
Best Worn – Evening, Casual, Formal
Top Notes – Bergamot, Cypress, Violet
Heart Notes – Jasmine, Tobacco
Base Notes – Patchouli, Olibanum, Amber, Leather, Elemi Resin
Other Gucci Fragrances