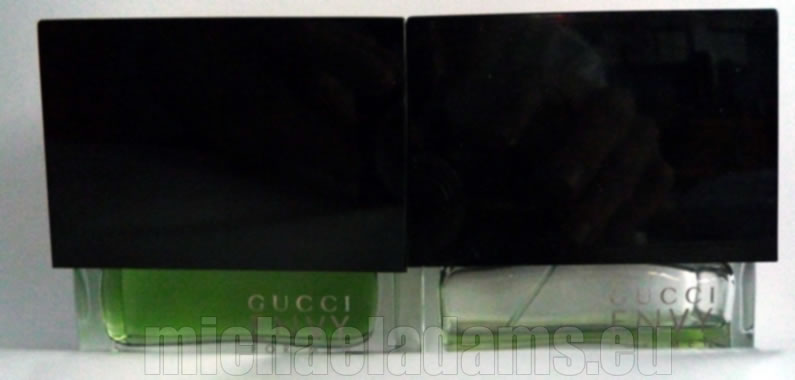 It's like an old friend!

The above pic is from my blog in 2009, where I tried to find some Gucci Envy for men, it is so old and even 3 years ago it was quite hard to find, but I did find some and was over the moon. But now, it's apparently 'officially' been discontinued, so I may never get my beloved scent again 🙁
I first got this at Christmas 2005, despite this fragrance being released in 1998, so wearing it throughout 2006 which was a great time for me. It was quite a crazy time, going out a lot in Newcastle meant I had to wear a scent, and most of the time I would choose this, my favourite. It's not just the love of the smell, it's the memories, the good times, Envy could tell so many stories! 😉
If you did not know already I love EDTs, aftershaves and smells, this was the last pic I took of them in March 2011…

Yep, a lot! 😀 Still, my all time favourite has to be Gucci Envy which you can see in the pic above on the right at the front.
I do of course love others, such as Narciso Rodriguez, Gucci by Gucci, Bvlgari MAN, and now Allure Homme Sport Extreme by Chanel. But the vast majority of the above I still really like, so picking one to wear is usually very hard 😛
ANYWAY…
So yesterday I decided that I would try and track down a bottle of Gucci Envy. I only have about half a bottle left, and I rarely use it because I like it so much and know I don't have much left. My search got me nowhere. Nobody seemed to stock it. After reading a few forums it seems like it has been discontinued, and after searching for hours, could not find a bottle, not for a decent price anyway.
There are some stores abroad which are selling it for over £100 for the 50ml bottle and over £200 for the 100ml, that is terrible! Such a high price, but I do love it.
I decided to email as many of the websites which used to stock it as I could, so I emailed about 20 of them, and the vast majority said they had no stock, and would almost certainly be getting no more stock 🙁
I'll continue my hunt to see if I can find some at a sensible price from a shop, the search goes on! 😉 If you're looking for an alternative to this, try checking out my men's fragrance reviews, where I can recommend something which is similar but obviously not the sadly discontinued Gucci Envy For Men.
A great alternative is Floris Santal. It's a premium scent which is very close to Gucci Envy for men, but is still a scent on it's own. Going forward this will be what I use, and is one of my favourite fragrances.




Thanks For Reading...Want More? 🙌
Hi, I'm Michael 👋 I'd love you to subscribe to my newsletter for exclusive content & updates on my blog straight to your inbox. (No spam, I promise!)