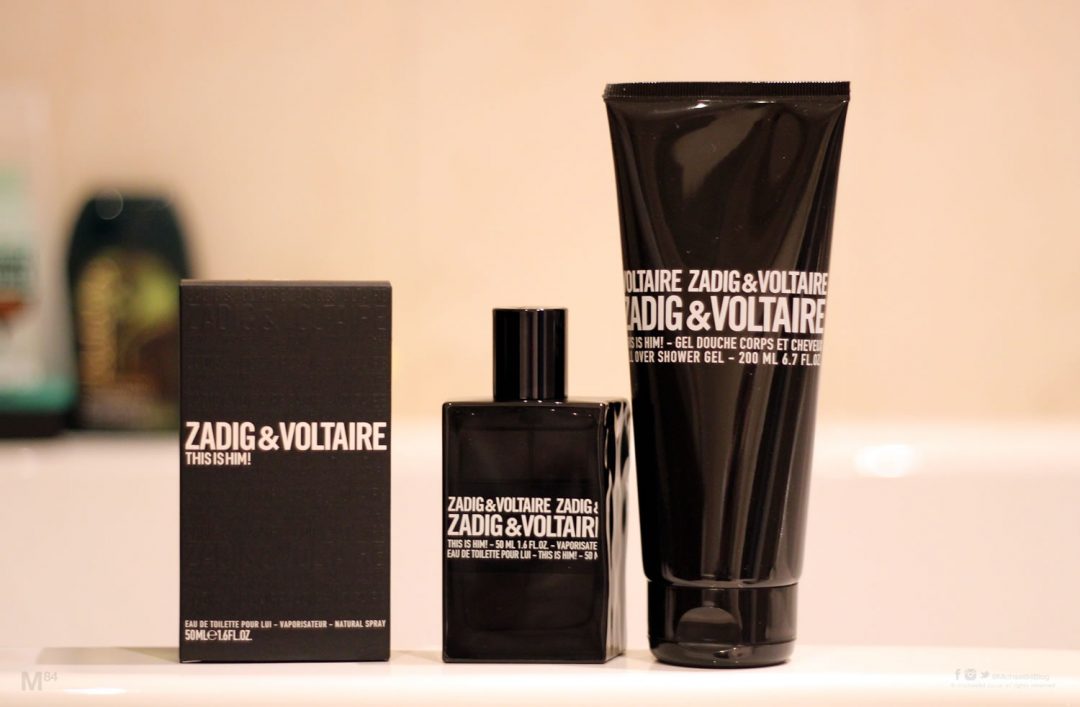 A scent which has been talked about a lot in 2016 is the latest from Zadig & Voltaire, called This Is Him! I had to grab a bottle to add to my collection, but what's this one all about?
The packaging and bottle is all about monochrome, it's black and white. From the box to the bottle, it carries the same style over, a sleek all black style with clean white text. The bottle is a translucent black colour and is an irregular cuboid shape, with a straight edge on one side and a cracked jagged edge on the other.
The atomiser spray is wide for good coverage, and the design of the bottle is finished with the top sporting the Z&V logo to the top.
What Does This Is Him! By Zadig et Voltaire Smell Like?
The scent itself is quite a dark and mysterious one. It's fairly smoky and warm, slightly woody and inviting, definitely one for the evening. After a while you get a sense of the sweet type of notes coming through, vanilla, and pleasant.
This fragrance is best suited for the Autumn and Winter, the warm and dark notes will work well for this time for year on a night, it's fairly seductive so would make a good scent to wear on a night out; Probably not a one for work, Uni or College.
Best season to wear – Autumn/Winter
Scent type – Aromatic, Smoky, Sweet, Slightly Woody
Age Recommendation – 21+
Best Worn – Evening, Casual
Top Notes – Grapefruit, Black Pepper
Middle Notes – Vanilla, Incense
Base Notes – Sandalwood
What do you think of this scent? Check out more of my fragrance tips over on the directory.