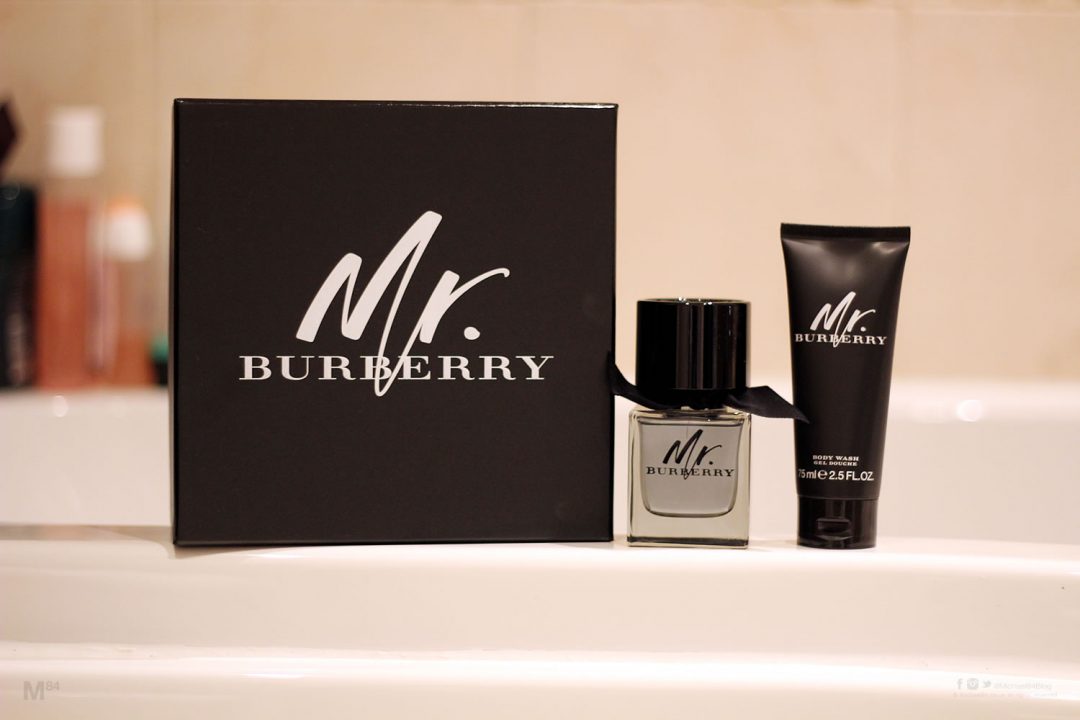 One of the most acclaimed fragrances of 2016 is the first to be reviewed on Michael 84 in 2017. For Christmas I got the latest scent from the house of Burberry, simply called MR. Burberry, and it's a good one.
Let's start as always with the bottle, and it's a plain and simple rectangular shaped bottle, made with clear glass, a plastic top and with the added touch of decoration in the way of a fabric fashioned bow. There's the branding to the front of the bottle, the logo which consists of the wording in both a script and plain style.
The smell is a very pleasant one, and one which I like. I think it's more of a fresh and citrus type of scent, with the grapefruit really coming through. It does have woody accords, however they're not overpowering and it's not musky, nor it is necessarily an evening-only dark fragrance.
This makes it quite an all round scent, something which can be worn during the day as well as a night, in both formal and casual settings. It's subtle and soft, and definitely not sharp however I'd still say this is a masculine fragrance, a modern one rather than the old school musky type.
I don't recall having a scent like this one, I don't really think it smells like anything else, which is a good quality to have. It does not blow me away like my loved scents, however it's a really nice and attractive inoffensive smell.
Best Season To Wear – All Rounder
Scent Type – Fresh, Citrus, Woody
Age Recommendation – 18+
Best Worn – Evening, Day, Casual, Formal
Top Notes – Grapefruit, Tarragon, Cardamom
Middle Notes – Birch leaf, Nutmeg, Cedarwood
Base Notes – Sandalwood, Vetiver, Guaiac wood
Let me know what you think of MR Burberry! If it's not for you have a browse through the other men's aftershave reviews and find another fragrance.