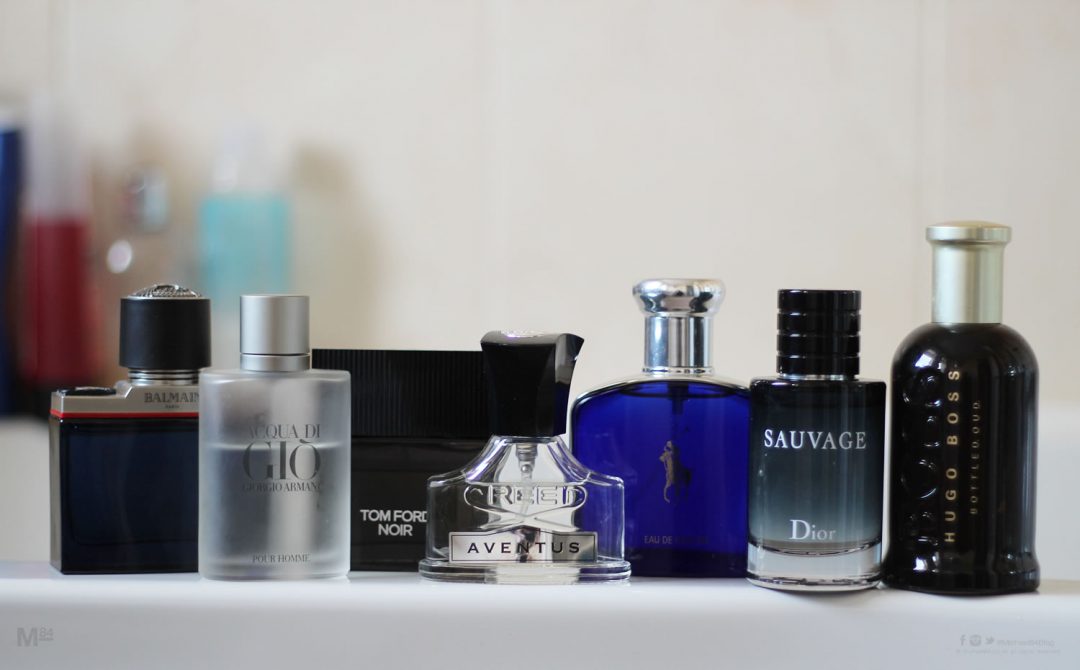 If there's one easy gift to buy for virtually any man, it's a new scent, or a favourite fragrance. If you're looking for aftershave ideas, then I have come up with this very short list of my favourites which I think will be big hits. It's really hard to narrow things down, as you'll know if you're a regular reader, I have lots of scents which have been featured on Michael 84, you can see them all over on the fragrance reviews page, so it's hard to narrow things down to a manageable level. But I have tried to take on the task, and have selected seven of my highly recommended scents, along with some which deserve an honourable mention too.
I only personally recommend fragrances which I either own or I've tried, and there's obviously plenty others on the market too. With that said, here's my favourites.
The Top Fragrances For This Christmas
Balmain Homme – Quite an all rounder of a scent in terms of the season, but definitely one for the evening is Balmain Homme. It's masculine and sensual and one for the true gentleman. It's also not too well known, so getting this will get you apart from the rest.
Acqua Di Gio by Giorgio Armani – A well known scent, Acqua Di Gio has been popular for a number of years, and if you've ever tried it you'll know why. It's a perfect balance of citrus and fresh with aromatic tones, which makes it a go to scent for any occasion.
Tom Ford Noir EDP – I got this scent a couple of years back and what can I say, I love Tom Ford Noir. This is the older, EDP version in the black bottle, there is a reformulation in a clear bottle which is an EDT, I prefer the older one. It's powerful and masculine, and just smells premium. A good one to wear on a formal evening or just casual night out.
Creed Aventus – It appears the secret came out about one of the best male scents a couple of years back, with more and more people getting Creed Aventus. It's a really nice, sophisticated scent which can be worn all day, although I'd probably recommend it more on an evening, because it does have that seductive edge to it.
Polo Blue Eau De Parfum By Ralph Lauren – Brand new for 2016, Polo Blue Eau De Parfum is sensual and spicy-fresh. I think it's another powerful seductive scent, which is a running theme in this guide. It's also something a bit different, with not too many people opting for this.
Dior Sauvage – A heavily marketed scent for last year and continues to be, Dior Sauvage is one of those which has mass appeal, but I have to say, it's a great fragrance. Warm, inviting, sensual, it's an old style of man-smell but with modern tones.
Boss Bottled Oud by Hugo Boss – A woody oud, this will suit any guy who loves a heavy woody type of scent, but that's not overpowering. Boss Bottled Oud will remind you of log fires and cosy nights, and it's one to think about if you're looking to add or start your woody scent collection.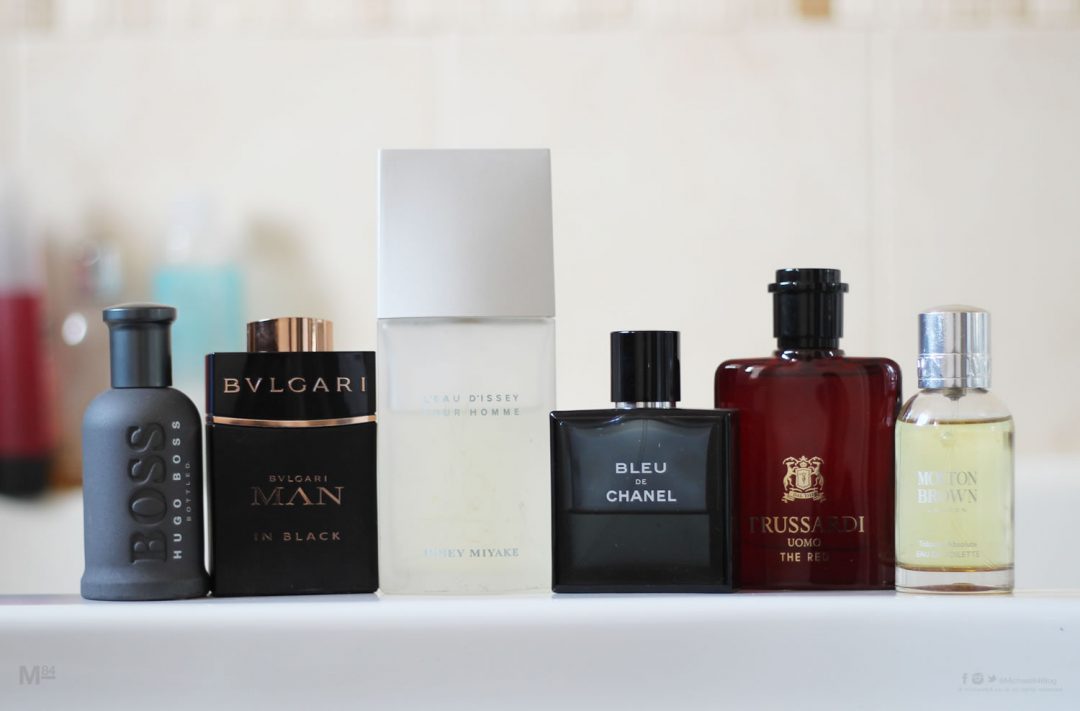 Honourable Mentions
Hugo Boss Bottled – Another favourite and all rounder in a similar style to Acqua Di Gio is Hugo Boss Bottled, this one will never go wrong and is a firm favourite with all who wear it.
Bulgari MAN In Black – It was a new scent for 2015, MAN In Black is a more spicy and woody version of the original MAN from Bulgari. It will warm up a cold night.
L'Eau De Issey by Issey Miyake – A citrus-fresh scent which is versatile and good for all occasions, L'Eau De Issey is very pleasant and not overpowering but still noticeable.
Bleu De Chanel – A firm favourite with many, if you don't already own Bleu De Chanel will this be the year to get it? Spicy, strong and inviting.
Trussardi Uomo The Red – A new scent for 2016, Trussardi Uomo The Red is woody, spicy and floral, and you'll have the unique factor wearing this gem.
Molton Brown Absolute Tobacco – As the name suggests, there's strong hints of tobacco which is mixed with leather in Molton Brown Absolute Tobacco, cedarwood and bergamot, to produce this sweet and slightly woody scent.
And Finally…
I have got to mention MR Burberry. It's a scent which was released this year, and has been loved by so many people. I have tested this and got a sample, and will be getting a big bottle for Christmas myself, so expect a review after the festive period. What does it smell of? Well first of all it's nice! It's quite an aquatic and fresh scent, but with hints of wood, and is a very sensual style of scent. I really love this one, so I had to give it a special mention, and can recommend this too. You can get this from Burberry direct or Selfridges, and they will personalise it with your initials (or someone else's) engraved into the bottle.
I hope you've enjoyed this guide and it's given you some inspiration. Check out some of the further reading below which may give you some more ideas for this Christmas, including where to buy these.
Further Reading
Thanks For Reading...Want More? 🙌
Hi, I'm Michael 👋 I'd love you to subscribe to my newsletter for exclusive content & updates on my blog straight to your inbox. (No spam, I promise!)