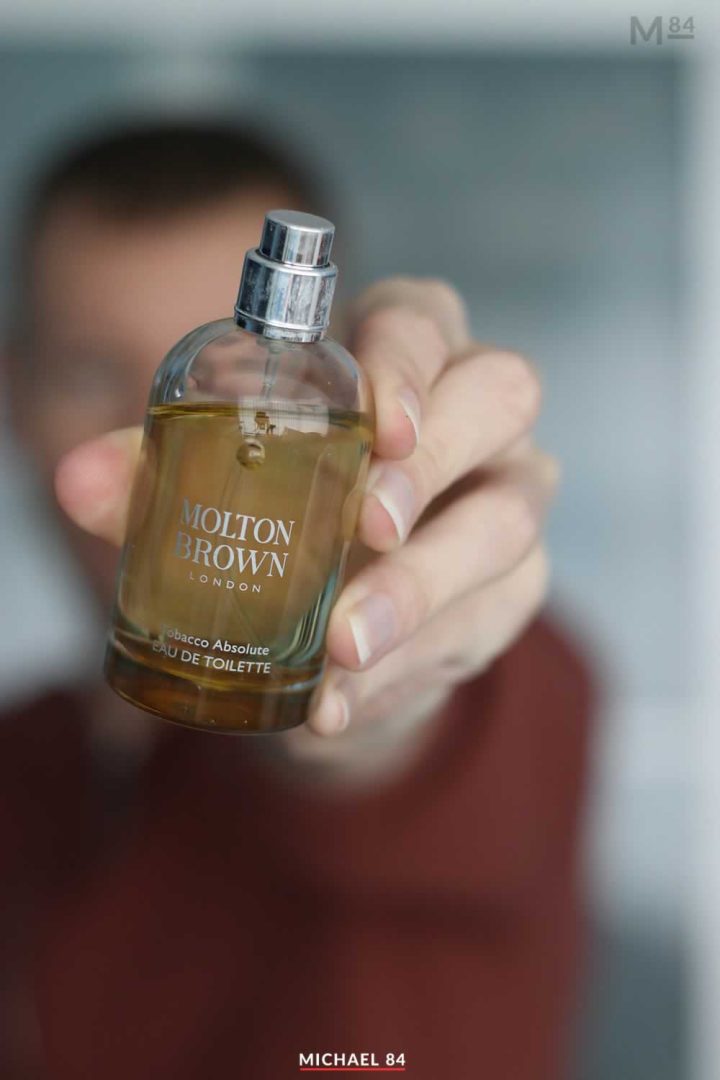 The autumn is a great weather for scents, and there's some which just fit the season really well.
Molton Brown Tobacco Absolute Eau De Toilette is such a fragrance that really suits this time of year right now.
Here's everything you need to know about it, including what it smells like and how much it costs.
Molton Brown Tobacco Absolute is a men's fragrance which has been around for a little while now. It was released back in 2015, and I got myself a bottle of this that Christmas to take me into 2016 and beyond.
Now it's over 7 years old, how does it stack up in the world of fragrances?
What Does Molton Brown Tobacco Absolute Smell Like?
AS the name suggests, Molton Brown Tobacco Absolute has a tobacco like scent. This isn't a bad thing, in fact the whole scent overall is a warm, woody and spicy scent right from the bat.
Notes for this scent include Elemi, Bergamot, Tobacco and Leather, all of which are really present which you first spray this scent.
This gives off an aromatic style of scent that you can really smell in your presence. It's distinctive, not too strong and not too inoffensive.
For me it has that real autumn vibe to it. Spicy, smoky and woody style which reminds me of Halloween and bonfire night, hence being a good scent for the autumn time.
The Molton Brown Tobacco Absolute Bottle
You can buy Molton Brown Tobacco Absolute in 50ml and 100ml bottles for around £60 and £85 respectively.
In recent years the Molton Brown bottles have had a modern makeover, and I prefer those.
My bottle is the original bottle, which is fine, if a little boring. The cylindrical shape comes with a silver top and atomiser, with branding to the front.
The box it comes in doubles as a presentation box, with the bottle being able to be kept in the base while the rest of the box is removed.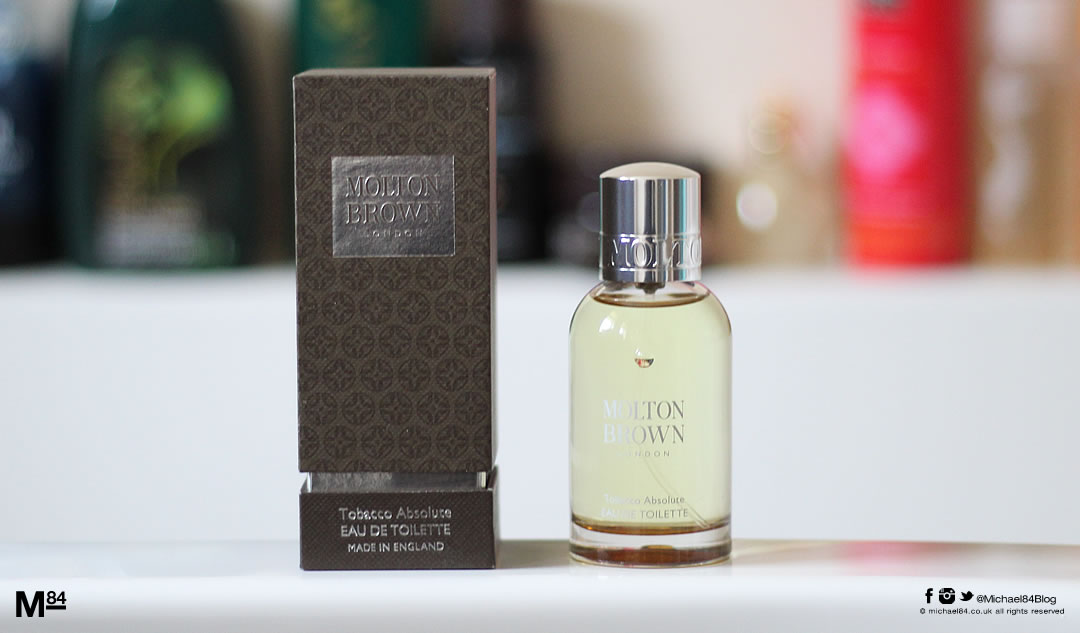 When & Where To Wear Molton Brown Tobacco Absolute
As already mentioned here, I really see Tobacco Absolute as a cold weather scent. This is preferably in autumn, but it will stretch to the winter too. The warm woodsy notes really do work well in the colder temperatures.
I'd say this was a more mature scent, with a good age of being 21 and over. It's not very youthful, so I wouldn't recommend this for teenagers or young people who want a powerful scent to impress.
It works as both a casual and formal scent, with the scent being inoffensive it can work in most environments. It will also work during the day, but as mentioned I prefer this style of smell for a night.
Pros And Cons Of Molton Brown Tobacco Absolute
Pros
Pleasant spicy woody scent
Reasonably priced
Not overly popular so you can smell unique
Cons
Doesn't last too long
Isn't powerful
Summary
Molton Brown Tobacco Absolute is a nice pleasant scent that works best on a evening in cold weathers. I like to wear this fragrance in autumn, where I think the spicy woody nature of the scent really works it's best.
It's not a scent I'd pick for a night out, it's just not powerful enough for that. It doesn't have that 'night out' feel to it. But when times call for an inoffensive spicy aromatic fragrance, it's a nice bottle to reach for.
Longevity – Molton Brown Tobacco Absolute EDT lasts around 5 hours before it starts to fade, which isn't the longest.
Projection – The fragrance projects well, there is no need to over-spray, you can smell this one from a reasonable distance.
Best season to wear – Autumn/Winter
Scent type – Aromatic, Spicy, Slightly Woody
Age Recommendation – 21+
Best Worn – Daywear, Evening, Casual, Formal
Top Notes – Elemi, bergamot and grapefruit.
Middle Notes – Cedarwood, nutmeg and rosewood.
Base Notes – Tobacco, leather and Peruvian balsam.
You can find more cologne reviews in the fragrance blog if you're looking for a new scent for your collection.