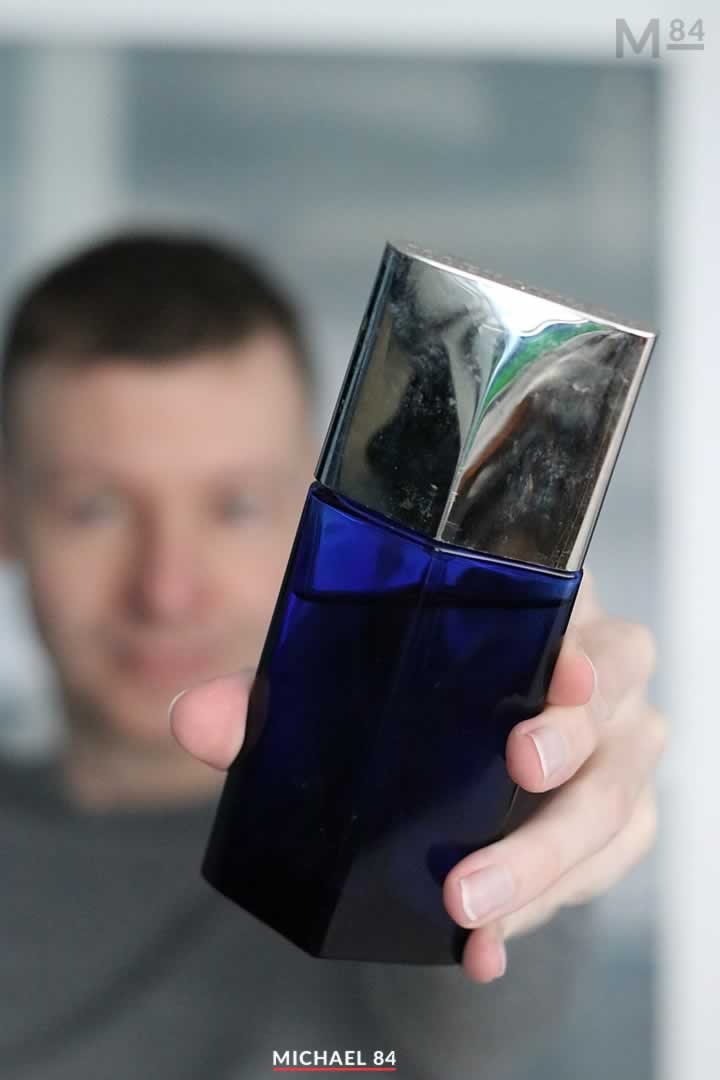 For this week's fragrance review I am going to talk about L'eau Bleue D'Issey from Issey Miyake. It was released in 2004, however I got this several years later.
Here's everything you need to know.
L'eau Bleue was actually my first Issey Miyake fragrance. I got intense after that, and then, finally the original (and best in my opinion) Issey Miyake pour homme.
What Does L'Eau Bleue d'Issey Smell Like?
When it comes to the smell, it's really interesting. It's kind of a green citrus type of scent, combined with some sweet and soft woody notes. It's kind of a unique scent, I have nothing which smells anything like this.
While it's definitely light and green, there's hints of sweetness, spice and woody notes. It's one which hits you as soon as you smell it, and it's going to be a bit of a love/hate kind of fragrance.
When I first got this I didn't really enjoy it, but I was never into these styles of scents. As time as gone on and I've given it another try, I can appreciate the difference in this and other fragrances.
I don't think it's a top compliment getter, but a lot of people will be drawn to the smell just because of it's uniqueness.
If you want something different for wearing during the day, it could be worth a try.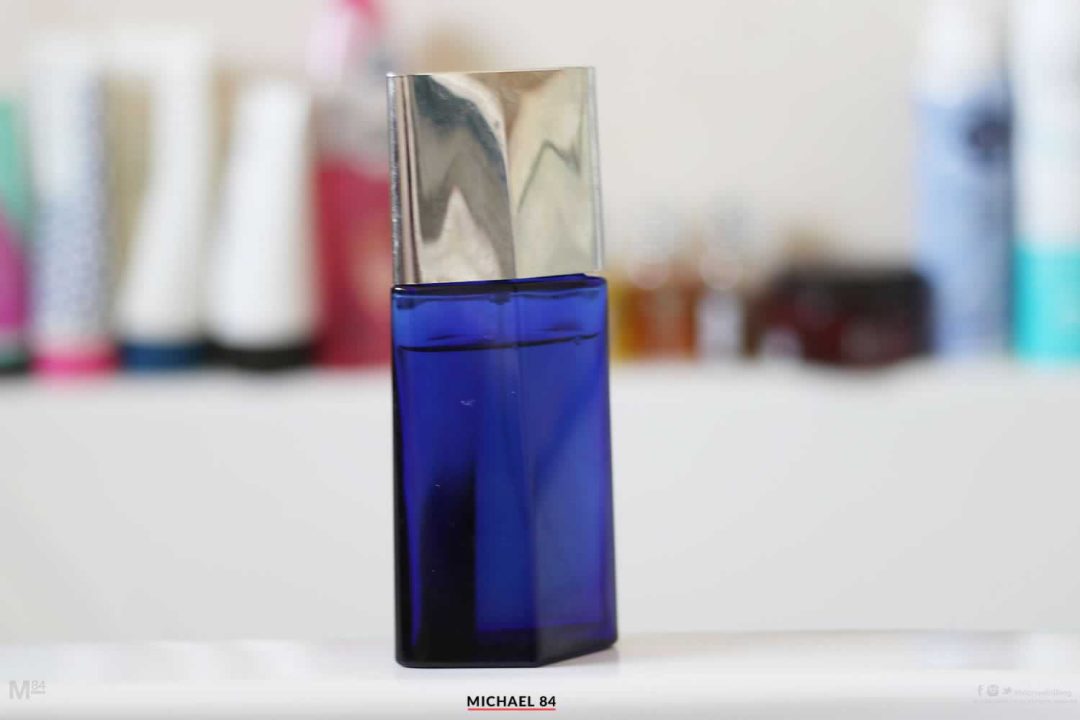 When & Where To Wear L'Eau Bleue d'Issey
For me, L'Eau Bleue d'Issey is a Spring/Summer style of scent. It's best suited to the daytime, and is quite inoffensive and could work as an office scent.
L'Eau Bleue d'Issey Bottle
The bottle design is the same from all of the L'eau line up from Issey Miyake. It's a tall rhombus type of shape, with gives the effect of 2 bevelled sides, back and front.
There's no branding on the bottle, and is translucent blue in colour, an ode to it's bleue name. The top is large and is silver chrome in colour, which has a mirrored effect.
Verdict
L'eau Bleue D'Issey is now a discontinued fragrance, but it can be found at discounters and other places online. It's not one I will miss a great deal, but it was a good scent which I wore a fair bit when I got it.
It's a pleasant smell without making a fuss, and is a nice green citrus sweet type of option if I ever needed it.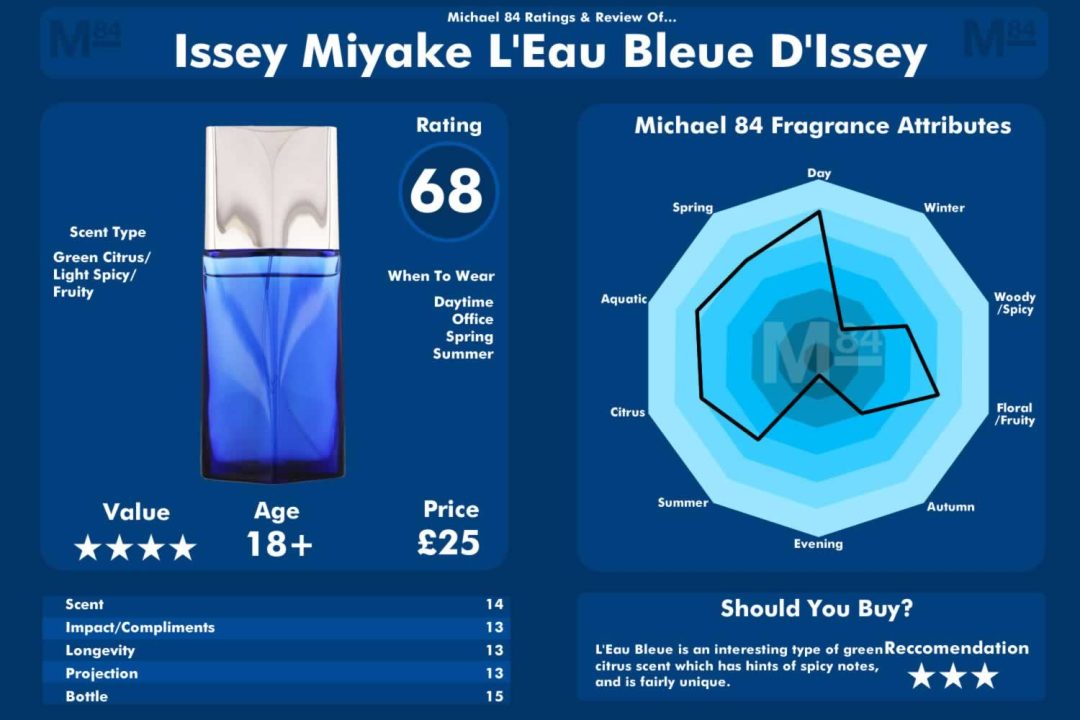 Longevity – L'eau Bleue D'Issey is an EDT. It doesn't last a long time, get 4-5 hours with this.
Projection – The projection is ok. Those around you will get hints from the scent.
Best season to wear – Spring/Summer
Scent type – Green Citrus/Light Spicy/Sweet
Age Recommendation – 18+
Best Worn – Daytime, Casual
Top Notes – Rosemary, Lime, Orangewood
Middle Notes – Ginger, Lavender, Cypress
Base Notes – Sandalwood, Amber, Patchouli
As always you can check out all the fragrance reviews if you're looking for a new scent, or need a guide on what fragrances you should be wearing when.