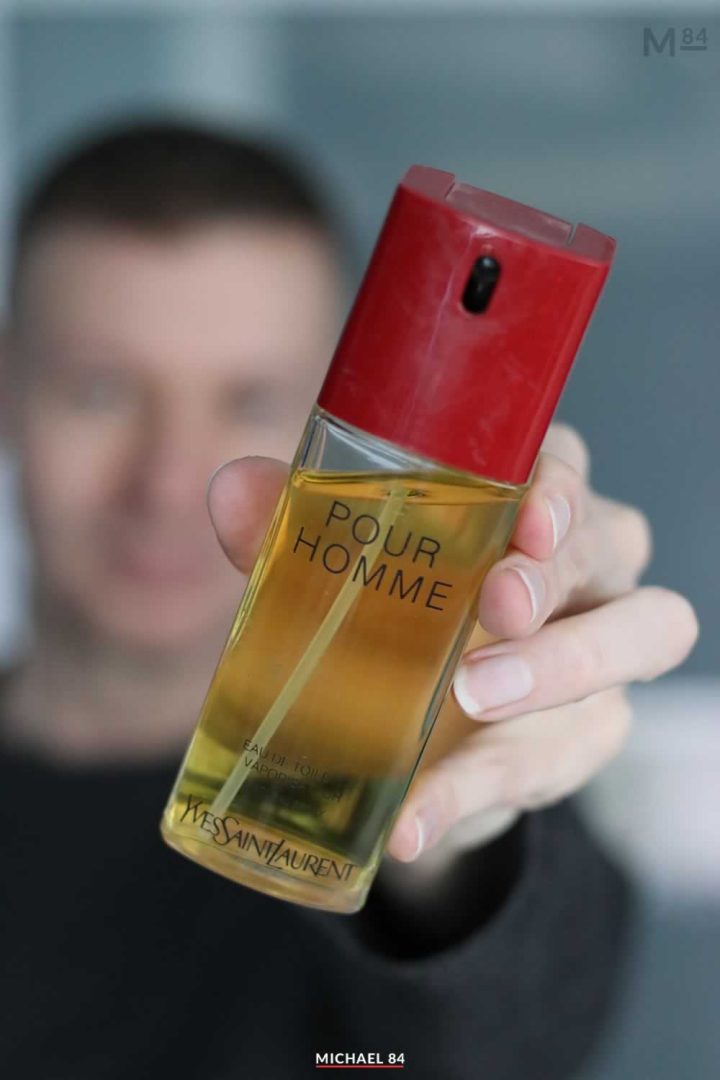 This week's fragrance review I am rolling back the years…Rolling them back to before I was even born!
I am talking about the original Yves Saint Laurent Pour Homme Eau De Toilette.
So, how does this fragrance which is over 50 years old stack up today?
Here's what you need to know about this YSL Fragrance.
It's pretty incredible that Yves Saint Laurent Pour Homme was released in 1971, and I somehow managed to get myself a bottle. I got this several years ago, but I believe that the original old bottles (and scent?) are no longer being made.
What Does Yves Saint Laurent Pour Homme Smell Like?
On to the scent itself. I have to confess, it's not one I enjoy. You'll probably be able to tell from the amount which is still left in the bottle.
The smell itself is very lemon. I would almost say that it's like an air freshener. I have never been a one for yellow, lemon zesty types of scents, so perhaps I am doing it an injustice.
I can say that after the initial hit of strong lemon it does calm down, and it starts to smell like more of a mens aftershave than simple air freshener.
I do get small hints of other notes, with very light lavender, bergamot and very soft woods.
I had no idea that this was such a coveted scent, with so many people liking it. For me, it's never been loved at all.
It kind of reminds me of another vintage scent, Dolce & Gabbana Pour Homme. And yes, since it's similar, I'm not a fan of that cologne either. I do prefer the D&G to this though.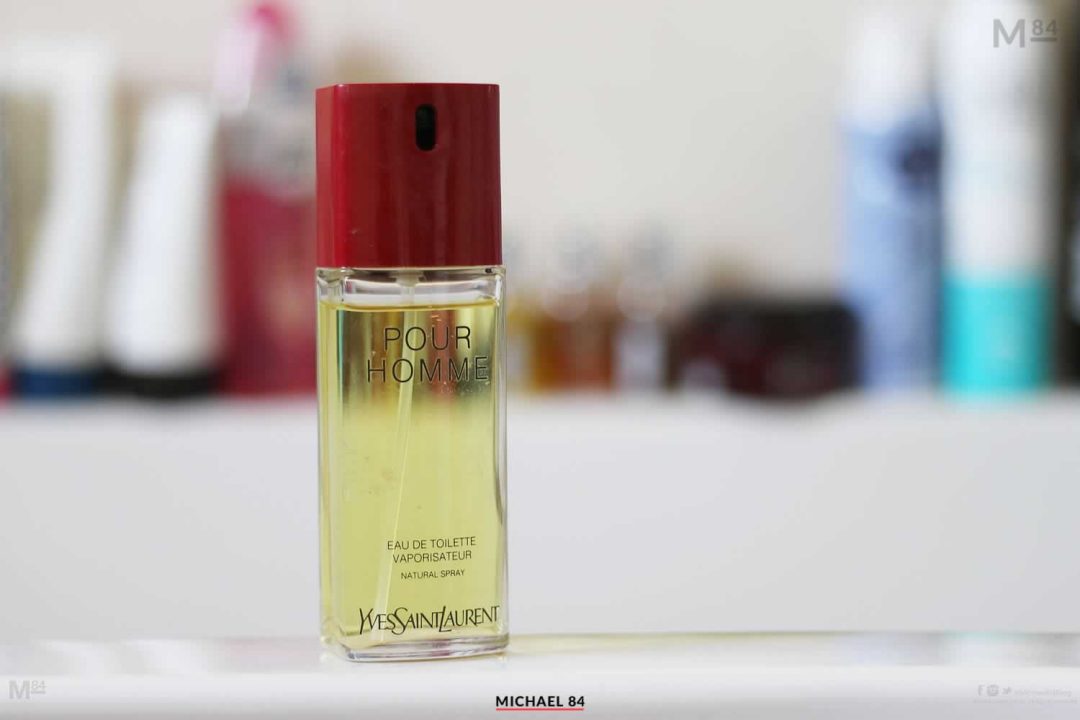 When & Where To Wear YSL Pour Homme
YSL Pour Homme is best suited to the daytime, in both a formal and casual setting. If you like lemon based scents, it's quite inoffensive so can be worn without it shouting too much.
The Yves Saint Laurent Pour Homme Bottle
The bottle, comes in a tall clear glass design, with a large red top which has a plunger style sprayer.
I have a 100ml bottle, and I can appreciate the classic look of the bottle, this is an old fragrance after all. As mentioned it has a plunger style atomiser, so this red top is just design, it does not come off.
Verdict
I think that you have to take this fragrance for what it is. It was made before my time, before the modern styles of scents came around.
It's a vintage scent, and I always say that it's not just the smell, it's the times you remember wearing it. So for that reason, I can see why a lot of guys might like it.
Yves Saint Laurent Pour Homme is discontinued, so it's not a scent which many people will smell any more. As already mentioned I'm not a fan, but I am glad I have got to experience one of the oldest popular fragrances from back in the day.
Longevity – Yves Saint Laurent Pour Homme is an EDT, and lasts a reasonable length of time. I got 4-5 hours with this.
Projection – The projection is reasonable, you can smell this on you, but it's not too strong.
Best season to wear – Spring/Summer
Scent type – Lemon Citrus, Slightly Fresh
Age Recommendation – 45+
Best Worn – Daytime, Casual, Formal
Top Notes: Lemon, Bergamot, Lavender, Lemon Verbena, Petitgrain
Middle Notes: Rosemary, Carnation, Clary Sage, Geranium
Base Notes: Sandalwood, Tonka Bean, Amber, Vetiver, Cedar, Musk, Patchouli
If you liked the original, please let me know. You can read more aftershave reviews which have a mix of vintage fragrances as well as the most up to date scents for you to check out.