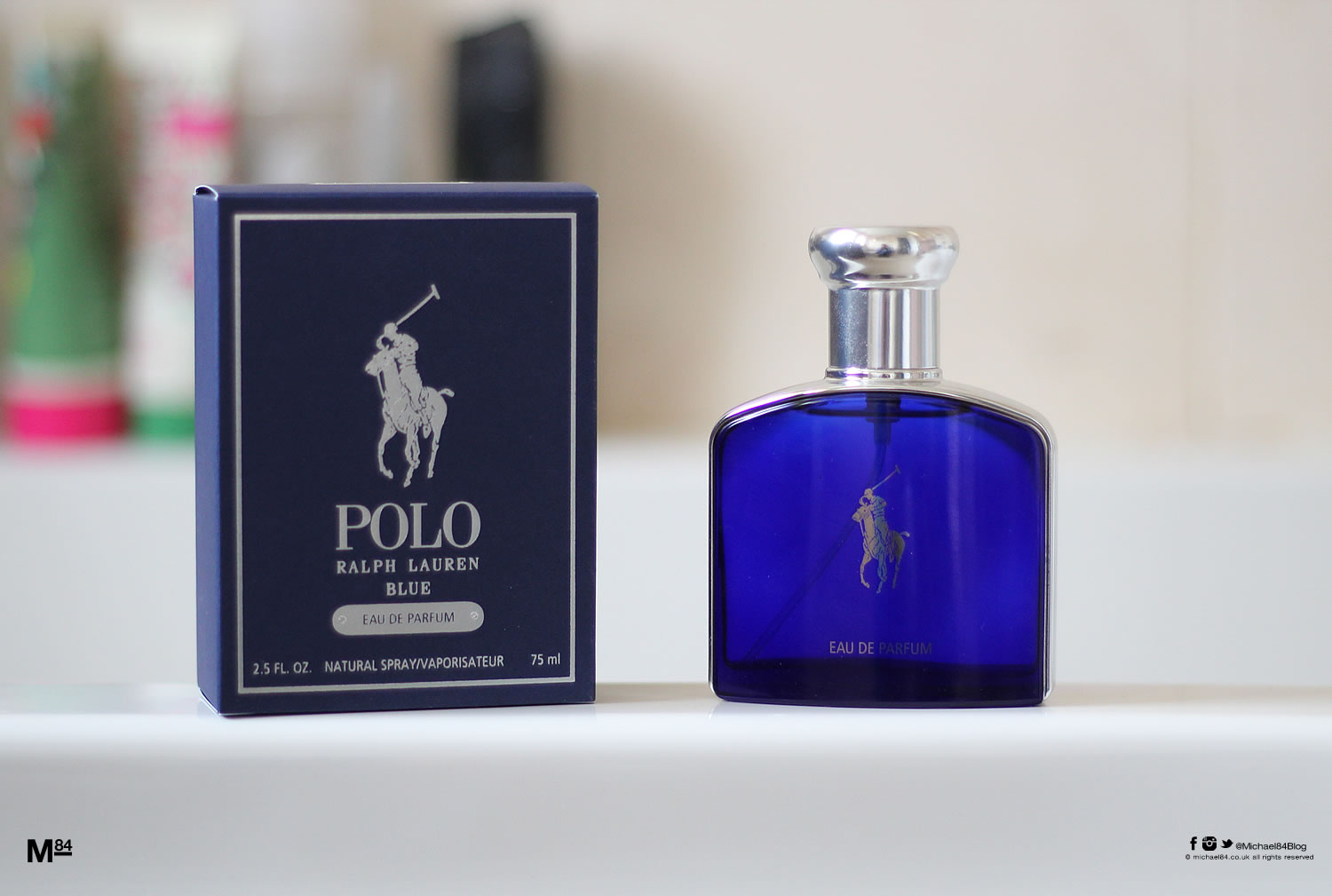 Ralph Lauren have launched their latest fragrance for Spring/Summer 2016, Polo Blue. I have a few of the Ralph Lauren scents, and they are very pleasant. A while back I got a scent from the Ralph Lauren Big Pony Collection, number 2, which was quite a sweet style of smell.
This brand new offering is Eau De Parfum rather than the usual Eau De Toilette which you'd be used to seeing, which means it's a stronger formulation of a scent.
The bottle is a really nice, with a premium look and feel. It comes in a cobalt blue glass bottle which is flask-shaped, and comes with polished silver accents, top and atomiser, giving it a luxurious and sleek feel.
The logo on the front is a small to medium size Ralph Lauren Polo graphic, with the Eau De Parfum wording under it.
What Does Polo Blue Eau De Parfum Smell Like?
The scent…It's amazing! It is said to be sensual and sophisticated, and that immediately hits you once you've sprayed it. It is a really powerful style of fragrance, but it manages to do that without being over-powering.
All of the notes work well in harmony with one and other, and the end result is a really inviting and welcoming scent.
Polo Blue Eau De Parfum is hard to nail down to a specific season or best time to wear. It's quite a warm and dark scent, suitable for autumn/winter evenings, however it's also quite up lifting, fresh and crisp, making it suitable for Spring/Summer evening and even possibly day wear. You could then say this is a bit of an all-rounder.
Best season to wear – All Rounder
Scent type – Sensual, Spicy-fresh
Age Recommendation – 21+
Best Worn – Evening, Casual, Date Night, Out With Friends
Top Note – Cardamom
Heart Note – Blue Orris
Base Note – Vetiver
Availability
For a limited time you can get this scent with a free Ralph Lauren weekend bag! Get this from House Of Fraser, Debenhams, John Lewis, Boots, The Perfume Shop, The Fragrance Shop
If you're looking for a new fragrance, check out my men's fragrance reviews here, so you can get some ideas before you buy.
You can check out the Polo Blue Eau De Parfum By Ralph Lauren unboxing video below.