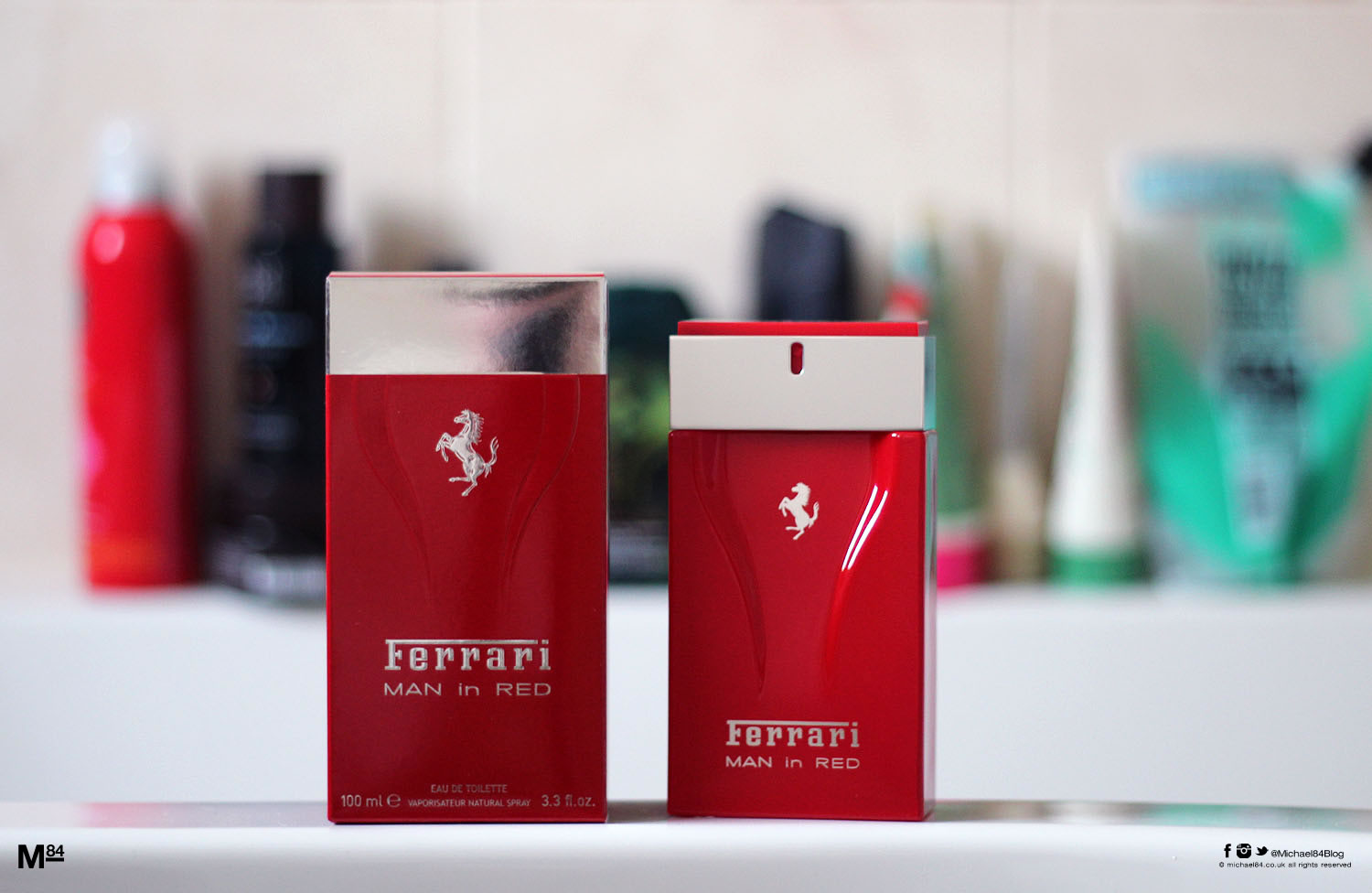 When you think of Ferrari the first colour which will come to mind is red. Ferrari is synonymous with red, and so their latest fragrance is appropriately named Man In Red. Ferrari say this fragrance is a bold and intense scent that celebrates all that is thrilling about Ferrari. It captures the very essence of masculinity and embodies a new type of man, one who lives intensely: A new scent for a new breed of man. So let's see what it's all about.
The bottle is fantastic. I really do love the bottle. It's bold and makes a statement, with the matte red colour bottle being reminiscent of red Ferrari paintwork. The red is complimented with a silver band around the top, Ferrari branding on the front with the wording and infamous prancing horse, and the entire top is used as the atomiser with a nice wide spray.
The scent is very interesting and is not like anything I've experienced before. It's quite sweet and fruity, but with a slightly crisp and fresh cut, which keeps the sweet notes from overpowering. You do get a real sense of the red apple when you first smell it, and it lives up to it's name Man in red. It's quite a versatile scent, so could work in the daytime as well as evening, although I'd probably prefer this in the day, and would work well in the Spring and Summer.
You can get this exclusively at House Of Fraser, with 50ml bottles costing £45 and 100ml bottles are £59.
Best season to wear – Spring/Summer
Scent type – Fruity, Sweet, Fresh
Age Recommendation – 18+
Best Worn – Daywear, Evening, Casual
Top Notes – Red Apple, Bergamot, Cardamom
Middle Notes – Lavandin, Golden plum, Orange blossom
Base Notes – Cedarwood, Tonka bean, Labdanum
If you're on the hunt for a new scent you can check out more of my men's fragrance reviews here.
Other Ferrari Fragrances