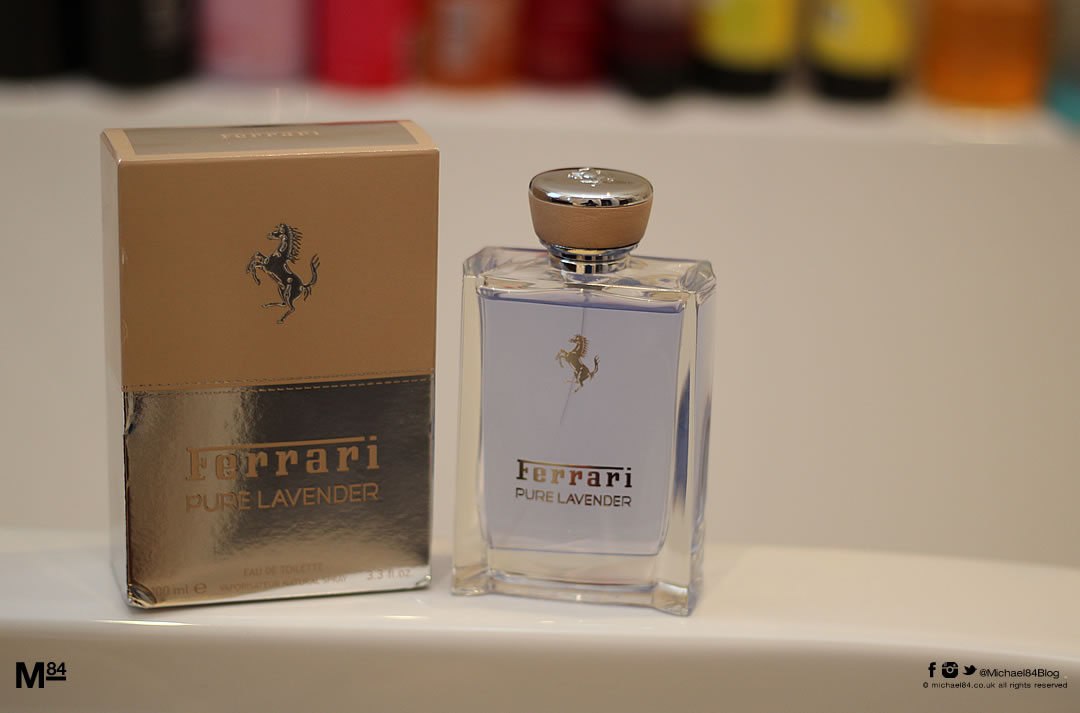 The third instalment of the Ferrari Essence Collection comes after Noble Fig and Bright Neroli, and is called Pure Lavender. As with the other two bottles in the collection, it comes in the same style, premium clear glass bottle, with the Ferrari wording to the front and the Pure Lavender working underneath. The bottle top comes with the iconic Ferrari prancing horse, and the metal top is wrapped in faux leather for a luxury feel.
The tagline for this scent is contemporary freshness, and once you've had a smell you can see why. The lavender is present and you feel this right away, but it's subtle and sophisticated, with the other notes working well to give off a fresh and aromatic type of smell. This is my favourite from the Essence collection, the hints of lavender make it floral and give it that touch of elegance, with cashmere wood and vanilla giving it a very slight woody edge. The fragrance is modern and quite sensual, and like the others from the collection, is suitable for both men and women. Since it's so inoffensive it could be worn in the day as well as an evening, and is perfect to wear as a light scent for Spring or Summer.
You can pick this up from Harrods for £75/100ml bottle.
Best season to wear – Spring/Summer
Scent type – Floral, Fresh, Aromatic
Age Recommendation – 21+
Best Worn – Daytime, Evening, Casual, Formal
Top Notes – Bergamot, lemon and cardamom
Middle Notes – Sage, lavandin
Base notes – Vanilla, patchouli and cashmere wood
For more fragrances have a look at my men's fragrance guide here on Michael 84.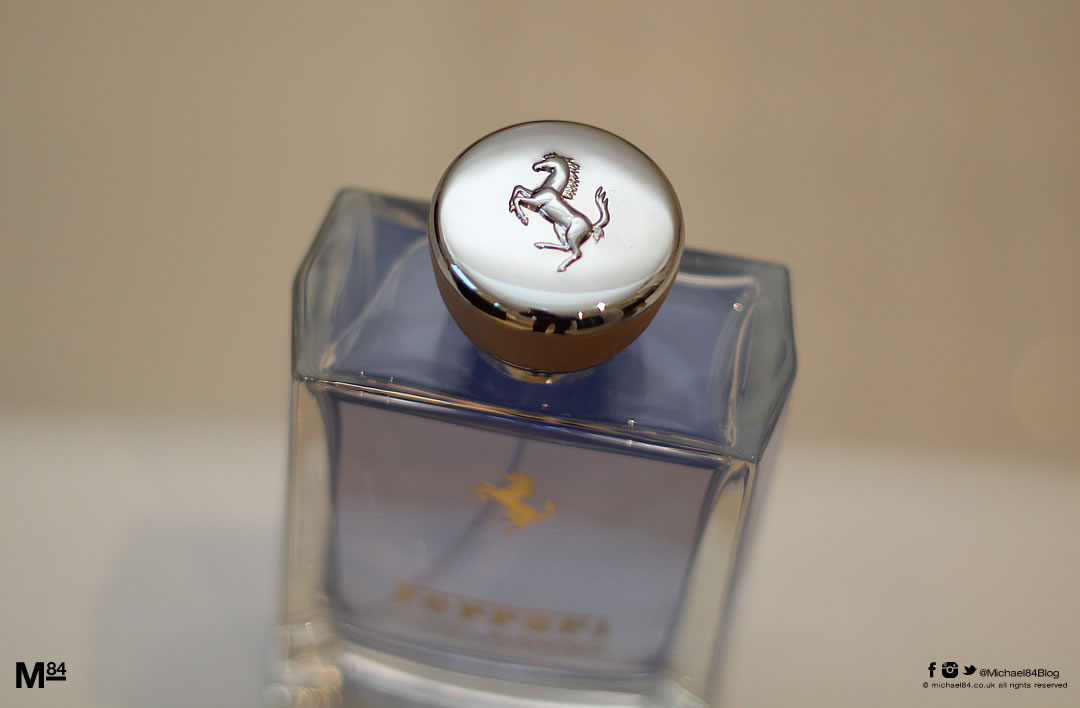 Other Ferrari Fragrances