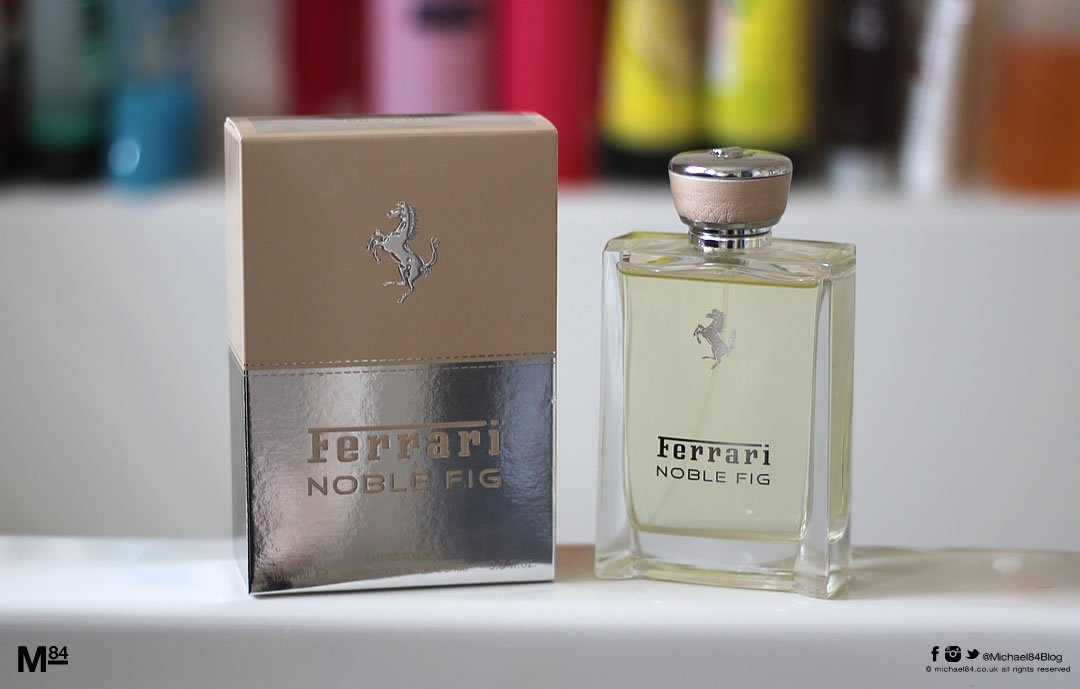 Ferrari have released three different brand new fragrances this year, all being unisex style scents. They mark a brand new chapter for Ferrari in fragrances, and are called the Ferrari essence collection. This is Noble Fig, which is the green citrus type of the three.
First off the bottle; It's a simple but elegant bottle shape, made with thick glass giving it a premium feel to hold. The design and branding is minimal, with the iconic Ferrari prancing horse on the front, classic Ferrari lettering along with the Noble Fig wording, both to the front of the bottle.
The top has a premium feel, with leather-like wrapped around the metal top, which is also features the prancing horse logo to the top.
The smell is an interesting one. It's quite a sophisticated style of fragrance, with green and citrus notes at the opening. Once settled it's quite an earthy scent, with a hint of musk which is not over-powering and feels quite warm.
I can see this being worn in the Spring or Summer, and is subtle enough to use throughout the day, whether that's a social or more formal situation.
If you are looking for a refined citrus style of scent with small hints of earthy and musky notes, you could consider getting this. It's available from Harrods for £75 for a 100ml bottle now.
Best season to wear – Spring/Summer
Scent type – Citrus, Green, Earthy, Slightly Musk
Age Recommendation – 21+
Best Worn – Daytime, Casual, Formal
Top Notes – Fig leaf, Pink pepper, Mandarin orange
Middle Notes – Clary sage, Iris
Base notes – Musk, Patchouli
Check out the men's fragrance guide here on Michael 84, for independent reviews.
Other Ferrari Fragrances