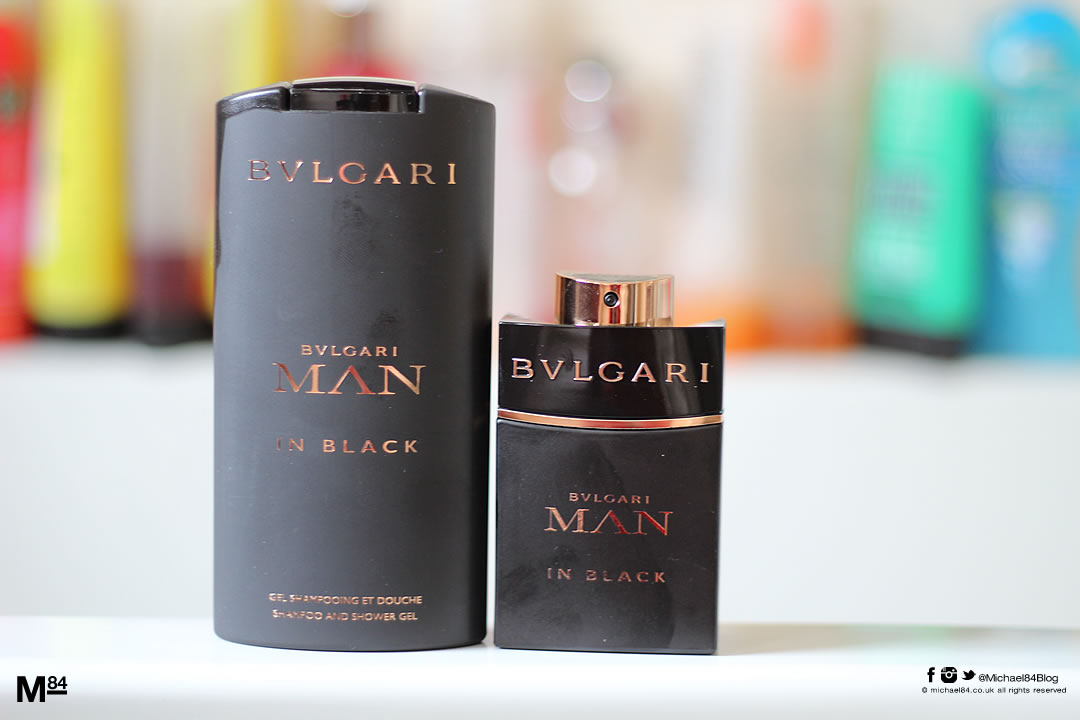 As you may know, Bvlgari MAN is one of my favourite fragrances which I own. I just love it, and I have since I got it in 2011. Since then there has been MAN extreme, and their latest one is this, Bvlgari MAN In Black.
If you don't know about the brand it's called Bulgari, but stylised as BVLGARI from the classic latin alphabet, and is a premium, high end luxury goods brand.
Let's get to the bottle; It's the same classic bottle as the original Bulgari MAN scent, however this one is an opaque black bottle, with gold detailing. You get a good spray from the atomiser, there's no need for a lot of spraying from this bottle.
This one is the standard 60ml bottle, and it does come in a larger 100ml bottle too.
What Does Bvlgari MAN In Black Smell Like?
The scent is quite powerful, and definitely as dark as the bottle. It's very woody however slightly warm and spicy, it's definitely a masculine scent and fit for the evening rather than a summer's day. If you're in need of a new cologne and want something manly this is definitely worth considering.
This is an eau de parfum so is naturally stronger than a typical EDT, and I think it does show once you've sprayed it.
Read the best Bvlgari Fragrances if you're looking for comparison among the collection, and discover which Bvlgari fragrance is best.
Best season to wear – Autumn/Winter
Scent type – Woody, Spicy
Age Recommendation – 23+
Best Worn – Evening, Casual, Formal
Top Notes – Rum, Cardamom, Cinnamon
Middle Notes – Tuberose, Iris, Leather
Base notes – Benzoin, Tonka bean, Guaiac wood, Black amber
Check out more of my men's cologne reviews here on Michael 84.
Other Bvlgari Fragrances