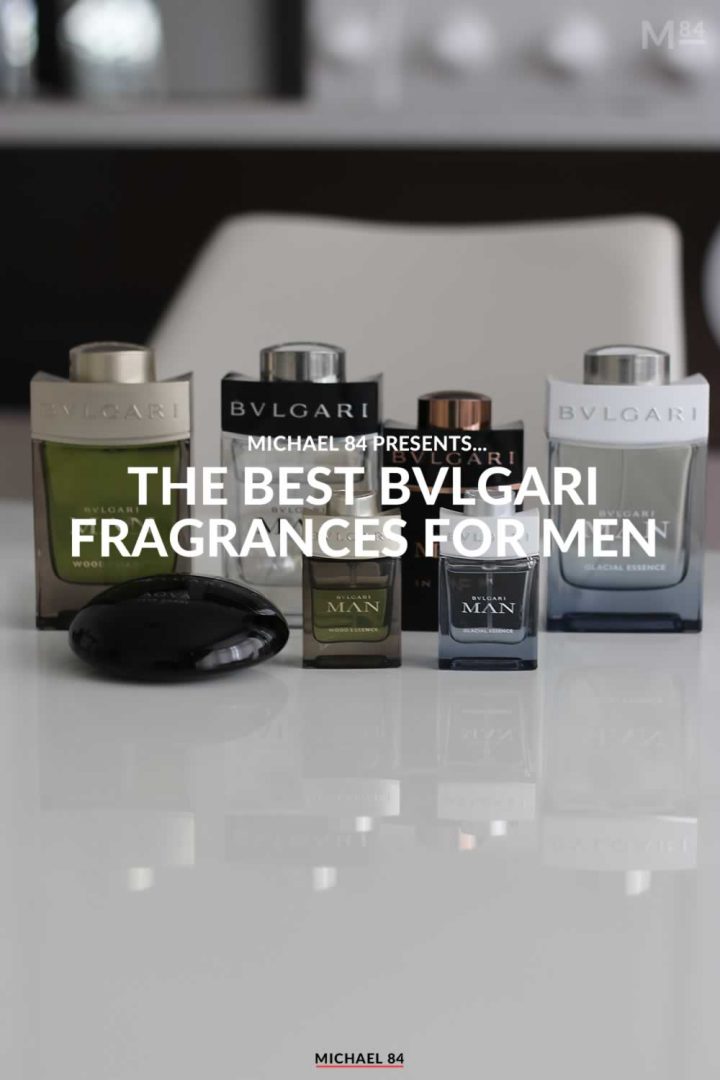 It has to be said that Bvlgari has produced some great fragrances over the years, some favourites in fact.
The brand is more known for it's fine jewellery, watches and other luxury goods, but also has a good name in the perfume world thanks to some great smelling scents.
I have owned several over the years, and still use plenty today. Some bottles are much loved, which I have bought over, others have been used up, and some just passed me by.
These are the best Bvlgari Fragrances for men which I own or have owned in the past.
Bvlgari Rain Essence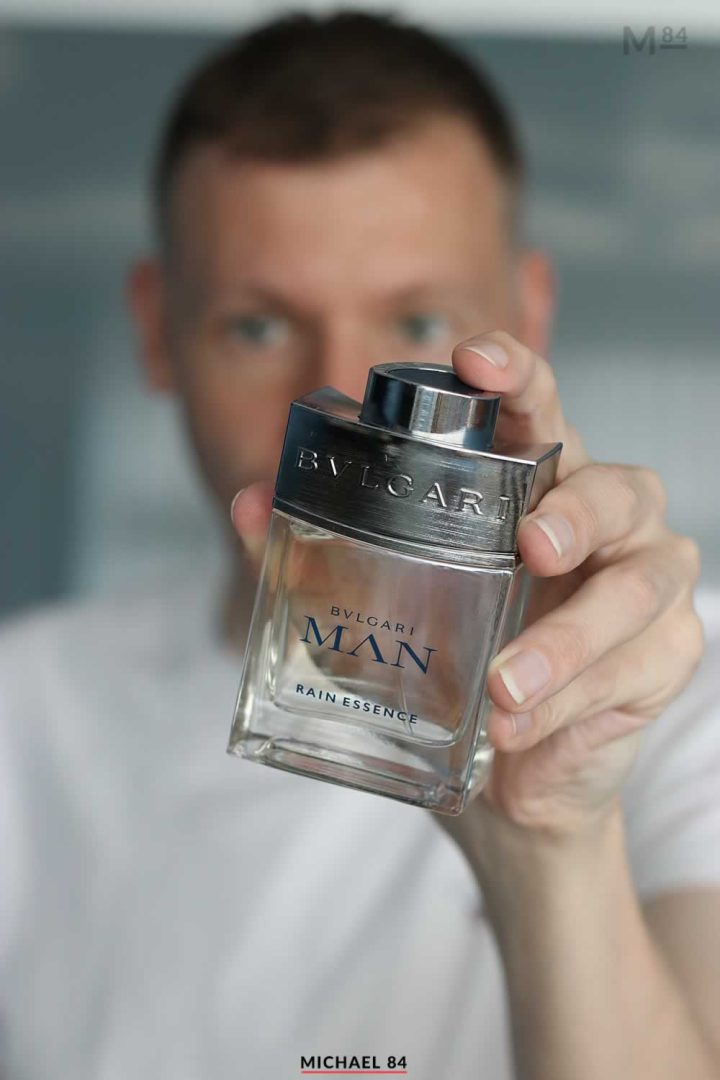 The newest Bvlgari fragrance, and it's a good one. Bvlgari Rain Essence is a scent which really lives up to it's name. I bought this in the summer, and it's a green citrus fresh spicy style of scent which is really fresh and ozonic.
It's not close to the original MAN, but it shares the same DNA and is probably the closest to that scent in the whole collection. A fantastic addition to the line, and a great scent for 2023 and years going forward.
Bvlgari MAN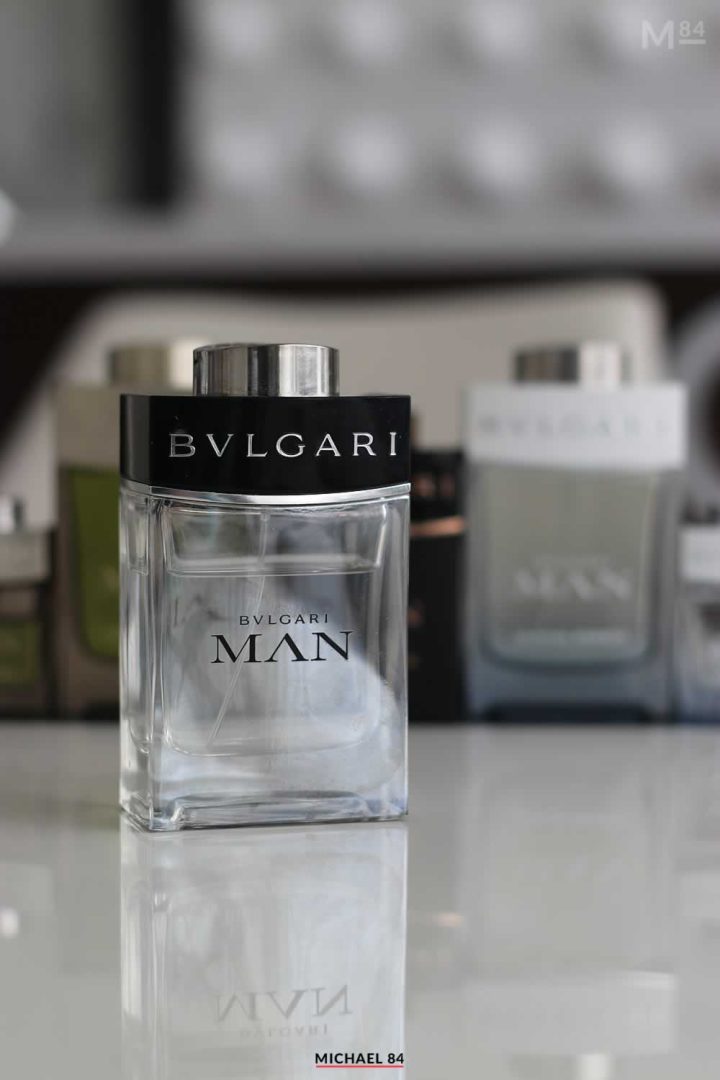 First up and the original from the MAN line is the original Bvlgari MAN. What can I say about this fragrance, it's just amazing.
It's a white floral, fresh spicy and ozonic fragrance which I have loved since the day I got it back in 2010. It's one of my all time favourite scents, and works well for an evening, but can also work in the day time too.
It's kind of hard to find now, and may actually be continued in most markets. But it can still be found (for now), and I pick up a bottle if I can find a good deal.
Bvlgari MAN In Black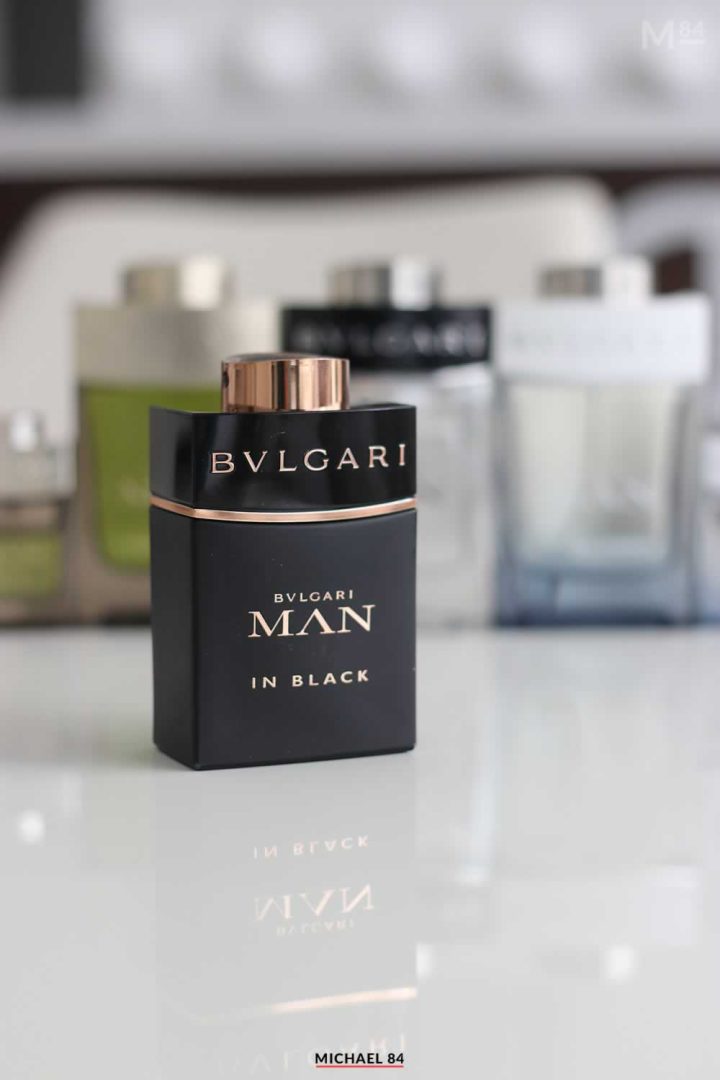 The next release from the line was Bvlgari MAN In Black. As you may have guessed from the name, this one is a darker scent.
I prefer to wear this on an evening, and in the colder months. It's a real warming style of scent, woody and spicy and a good choice for a modern man.
Bvlgari MAN Wood Essence EDP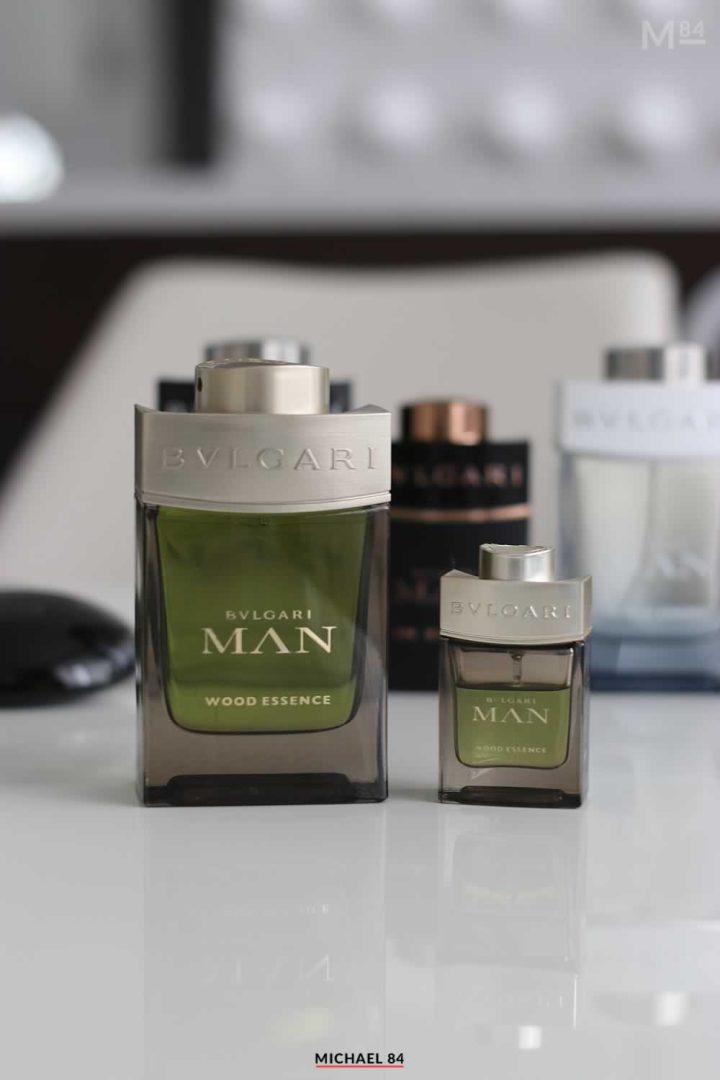 When it comes to finding a spring fragrance, you can look no further than Bvlgari MAN Wood Essence.
The name kind of fools you, as I don't get strong woody types of notes you might expect from the name. But if you look at the green bottle, the notes will make sense.
It's such a good citrus green spicy style of scent. There are woody notes there, but overall you get those 'green' almost marine types of notes that make this scent worthwhile.
Bvlgari MAN Glacial Essence EDP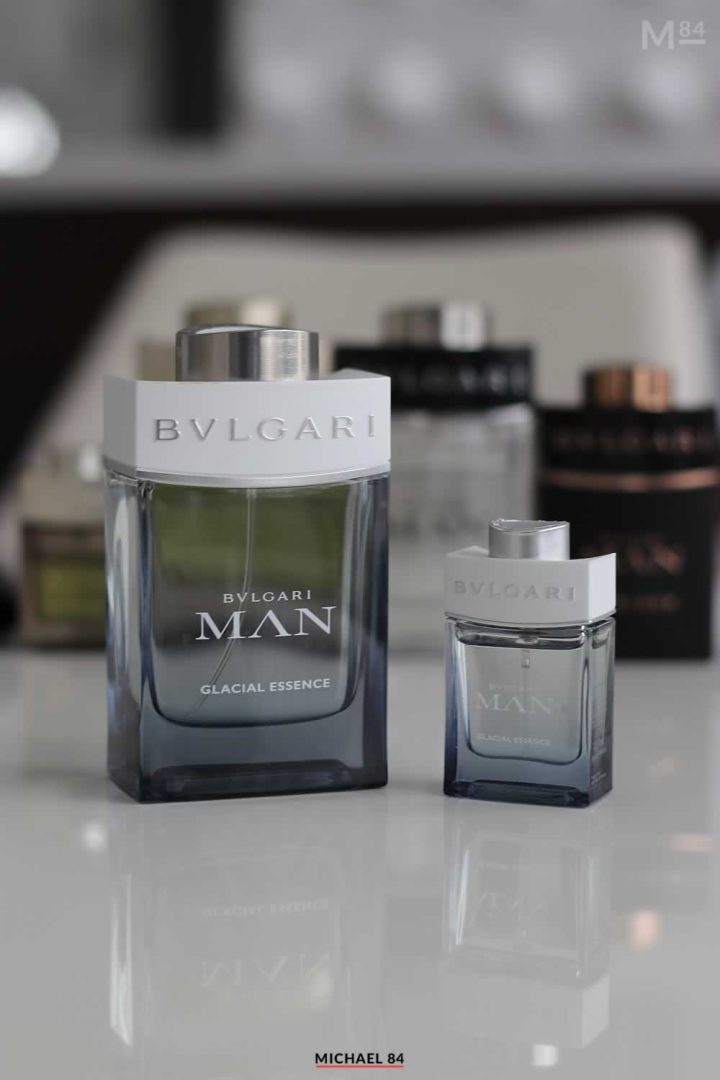 I have to be honest and say that Bvlgari MAN Glacial Essence isn't one of my favourite scents which I own from the Bvlgari house.
As you'd have guessed from the name, it's quite an aquatic and icy kind of smell. It is not inviting at all, and it doesn't really have that 'wow' factor I was hoping for which the OG had.
I could be doing this an injustice, as I haven't used it a lot for this reason. Going forward I may give this another chance, but if I don't, it's not a huge loss.
Bvlgari MAN Terrae Essence EDP
In 2021 the perfume house continued it's now tradition of releasing a new yearly scent from the MAN line with Terrae Essence. I sampled it, and didn't like it.
I disliked it so much that I didn't bother to buy it. Ever since Wood Essence Bvlgari have released these scents as an EDP rather than an EDT. (check out EDT vs EDP here)
This could be good, as it's stronger, but that also comes at a higher price point. Since I wasn't a fan of this, I didn't think it was worth getting.
Why?
It has a very earthy, almost dirt type of smell. Of course you can get that from the name, but this is combined with tobacco, and to my nose, it wasn't too great.
It's kind of unique which is something, but it wasn't a scent I liked at first sample, and because of the high price, it's not one I was prepared to put into my collection just for the sake of it.
Bvlgari Aqua Pour Homme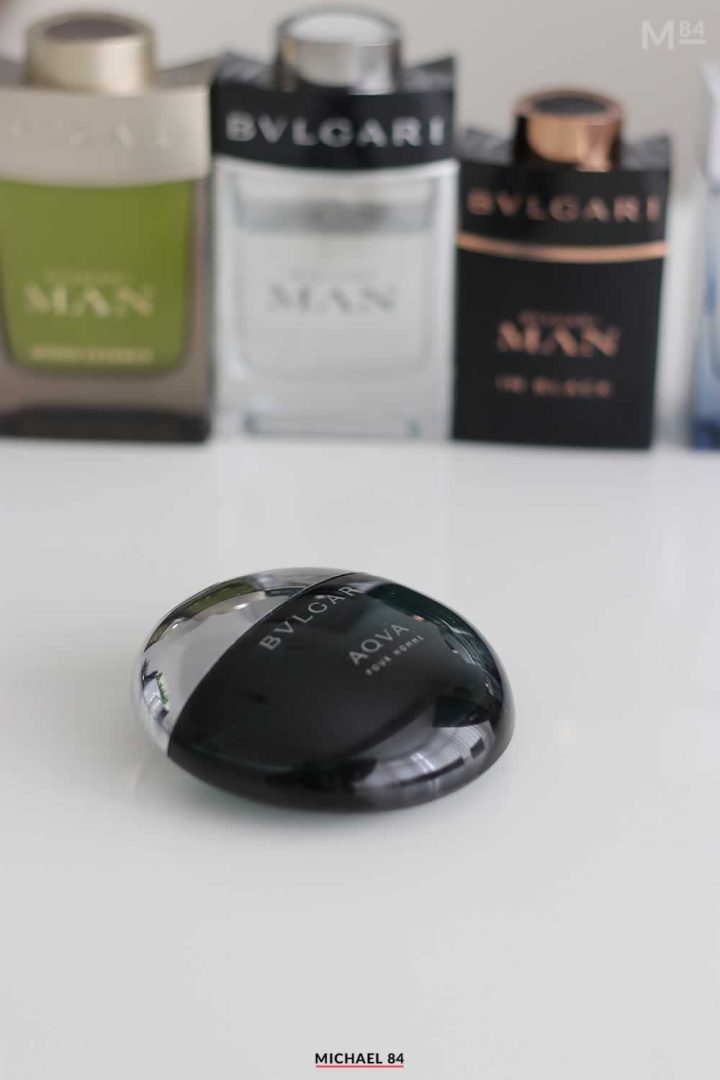 When it comes to marine and aquatic fragrances, one of the best out there is Bvlgari Aqua Pour Homme. I've had this scent for years, and it's a very nice scent.
I prefer wearing this fragrance through the day, as it's very inoffensive. It's not a powerhouse of a fragrance, but when you want to smell good, this definitely does the job.
Bvlgari BLV Pour Homme
The first of the discontinued scents that I've loved and lost, it's Bvlgari BLV.
I remember getting this scent and really liking it. It had that fresh and clean soapy smell which is so hard to beat.
It was a scent that smells like just getting out of the shower, and a one I liked so much that I finished the bottle.
Bvlgari Pour Homme Soir
My story of Bvlgari Soir is quite an unusual one. When I got this scent I loved it, and used it a lot. It has a strange shape bottle, and sadly I chipped it and damaged it, and I seemed to lost a lot of the fragrance.
It was a fresh spicy and green fragrance with a perfect balance of green citrus, fresh spicy notes and a little wood. Kind of like the original MAN, but not really. Some say the original pour homme is similar, but I haven't tried this yet.
I used it all up, it was gone and now it's discontinued. Just like BLV it is officially discontinued in most markets but can still be found, so I am hopeful I will get another bottle.
On That Note
And that's it, those are the best Bvlgari fragrances for men. Most of the MAN line up is very good, but the original bottle is the stand out in my opinion. It will be interesting to see what fragrances Bvlgari has lined up in the future, I look forward to checking them out.
As always you can check out more fragrance reviews on the blog, if you're looking for a new scent or just a read of some aftershaves I've tried and tested.