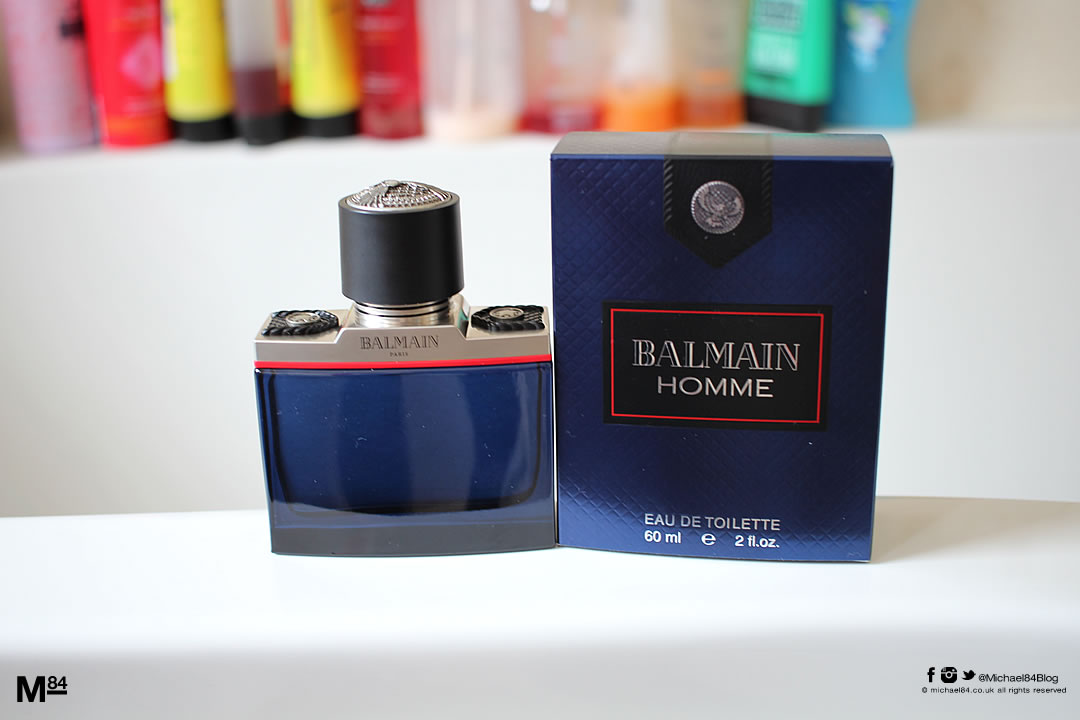 My latest fragrance is a new one. Balmain Homme by Pierre Balmain is a brand new fragrance, released very recently this year, 2015. As always let's start off with the bottle.
I do really like this bottle. It's made from really thick and chunky translucent blue glass, with the top of the bottle being finished with the red stripe and silver top. The bottle is minimal, having the Balmain logo printed small near the top of the bottle, with the rest being clear glass. The top is chunky with a metal logo on the top, keeping the premium look and feel to the bottle.
What Does Balmain Homme Smell Like?
The scent itself is masculine but elegant, non-offensive and very inviting. It's a little woody and aromatic, but the musky notes are quite refined and toned down by green citrus and ozonic types of notes, when all of these are combined you're left with something which is quite sensual.
I can see this as a favourite for a Saturday night out with the boys, or quite equally out with your girl. It probably would not be my choice for casual daywear because of it's inviting nature, however because it's so subtle and not overpowering at all, it would not offend.
I definitely recommend this if you're looking for a new scent to add to your collection, I think it works best for older guys, it's a sophisticated scent, so 25 and over.
Best season to wear – All Rounder
Scent type – Masculine, Woody, Sensual
Age Recommendation – 25+
Best Worn – Evening, Casual, Formal
Top Notes – Bergamot, Nutmeg, Saffron
Middle Notes – Leather, Violet leaf
Base Notes – Cedarwood, Tonka bean, Moss
Check out more of my men's fragrances if you're looking for a new cologne.