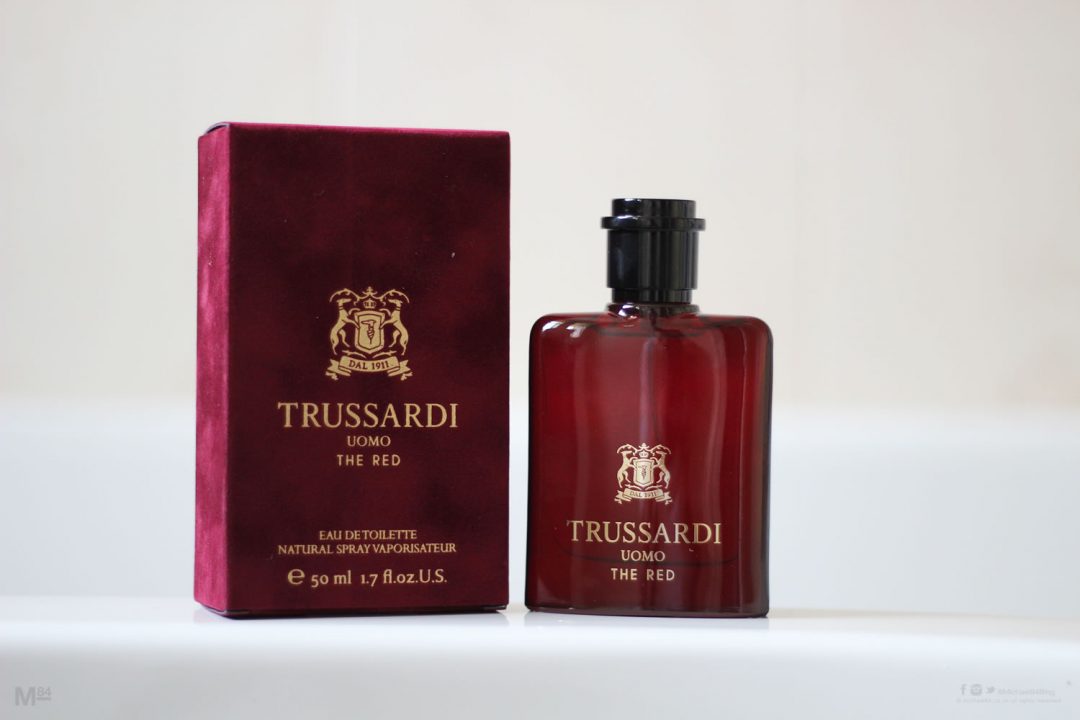 I am a little familiar with Trussardi, and I've had the original Trussardi Uomo for men for a couple of years, and really like it. The new fragrance, which is called The Red, brings similar Italian style with more added spice.
First of all I have to talk about the box which it comes in. The box is a silky, velour style of box, which immediately gives you the feel of the elegance which the scent is looking to offer. It comes with the Trussardi wording and coat of arms embossed in gold, and is a really nice box. I don't usually keep my scents in boxes all too often, but I think it's worth keeping the box for this one.
As for the bottle, the ruby red theme is kept, with a smooth glass bottle with clean branding to the front, once again in gold, in-keeping with the theme. Trussardi say that the specific shade of red, named "morello" during the Renaissance, and it's splendour adorned both ladies and knights.
The attention to detail for the colour of the bottle is truly Italian and maintains the luxury feel of the bottle.
The atomiser sprays a wide and generous amount of the Eau De Toilette which is something I like from a bottle, which gives you really good coverage.
What Does Trussardi Uomo The Red Smell Like?
It's a masculine style of scent, great for an evening in the Autumn or Winter, and feels like it will warm you up. It's a woody/Floral/Spicy style, with not too much emphasis on the woody/musky end, and is more spicy, although you still get a good sense of the woods.
It's a scent which gives the impression of a classic stylish gentleman, and would work well with a suit or smart wardrobe.
I really enjoyed this fragrance, and look forward to wearing it on an evening during the Autumn 🙂
Best season to wear – Autumn/Winter
Scent type – Woody/Spicy/Floral
Age Recommendation – 25+
Best Worn – Evening, Casual, Formal
Top Notes – Lemon, nutmeg, galbanum, and cognac
Middle Notes – Geranium, violet leaves, and clary sage
Base Notes – Tonka bean, patchouli and leather
Check out more of my favourite scents over in the fragrance reviews section, and let me know what scent you love.
Trussardi Uomo The Red Unboxing Video