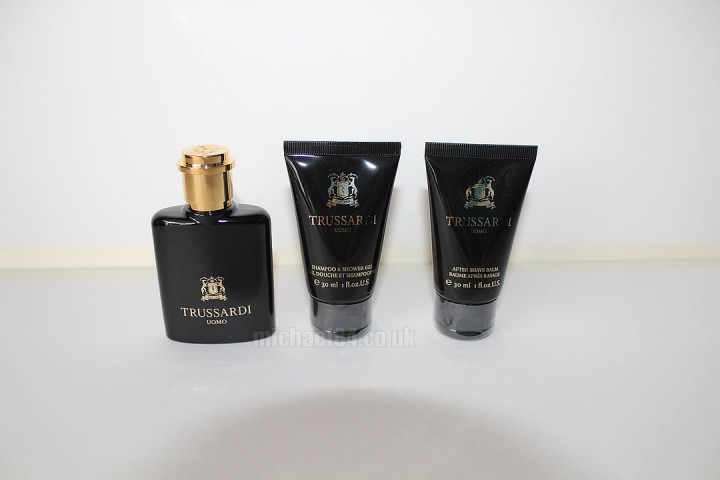 If you are looking for a new scent to add to your male grooming repertoire, I have tried out a new fragrance from Italian fashion brand Trussardi. It's called Uomo, and comes in a stylish black bottle trimmed in gold. It's a real classy and elegant bottle, simple in it's style with the gold top and writing.
Trussardi say " Its notes are inspired by leather and Italianity: lemon, bergamot, galbanum, violet, geranium, salvia sclarea, musk, leather, and patchouli".
What does that smell like? Well it's a classic, manly smell, a hint of woody musk "man smell" as I call it, but not overpowering. It's a one for the night, whether you're out with the boys or with a lady, this works.
If you are looking for a classic men's EDT and want something different from everyone else, this could be it.
I got the set which includes the shower gel and aftershave balm.