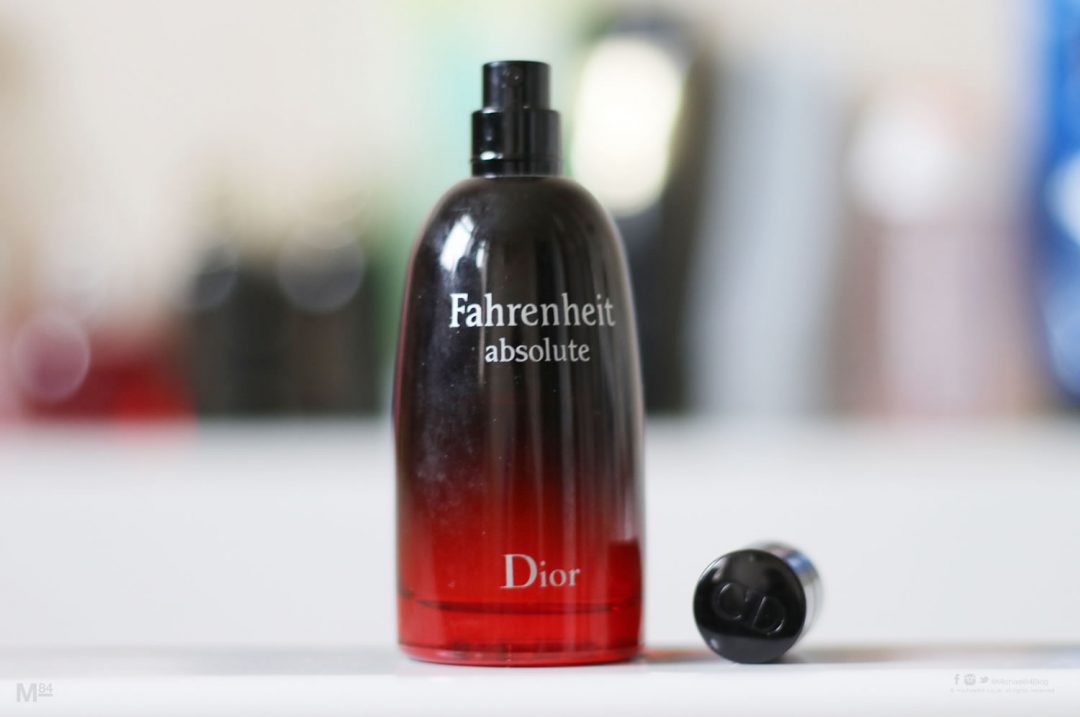 Fahrenheit is one of those scents that's been around virtually all of my life. It's one which everyone's dad has worn when we were growing up, it's one of the first scents which most people my age, including myself ever had, and it's one which is so well known as Fahrenheit, nobody even mentions that it's from the house of Dior.
The original was released in 1988, and as mentioned was one of the first scents I had as a teen, along with CK One and Cerruti 1881. In 2009 for it's 21st birthday, Dior released an updated version of Fahrenheit, Fahrenheit Absolute, and several years ago I got myself a bottle to see what it was all about.
The bottle: Yes, it's the same classic dome shaped bottle as it's father, with the same burnt red colour and same black top and atomiser too. The spray is wide, so there's no need for many sprays, and as you'll know if you've had this or the original, it's strong anyway, more on that below.
It's a more intense version of the original, which was pretty intense as a scent. Extremely powerful and strong. I would not say it's overpowering, but it's as close as you're going to get.
It's still got that old school kick to it, it has musky notes but rather than those being spicy and punchy, they're more smoky and sensual.
If you've never had this or the original then it's safe to say this is one for the evening, and one for the more masculine and older gentleman. If you're going for an old, classic look, this is something to consider.
If you were wearing clothing with this I would imagine a suit or definitely something smart, it just would smell unusual on you if you were trying to be a young hipster wearing jeans and a T-shirt.
Best season to wear – Autumn/Winter
Scent type – Smoky, Warm, Slightly Woody
Age Recommendation – 25+
Best Worn – Evening, Casual
Top Notes – Violet
Middle Notes – Myrrh
Base Notes – Oud, Incense
Let me know what you think of this if you have this one or the original. If it's not to your taste, check out more men's aftershave reviews on the blog to find your perfect scent.
Other Dior Fragrances