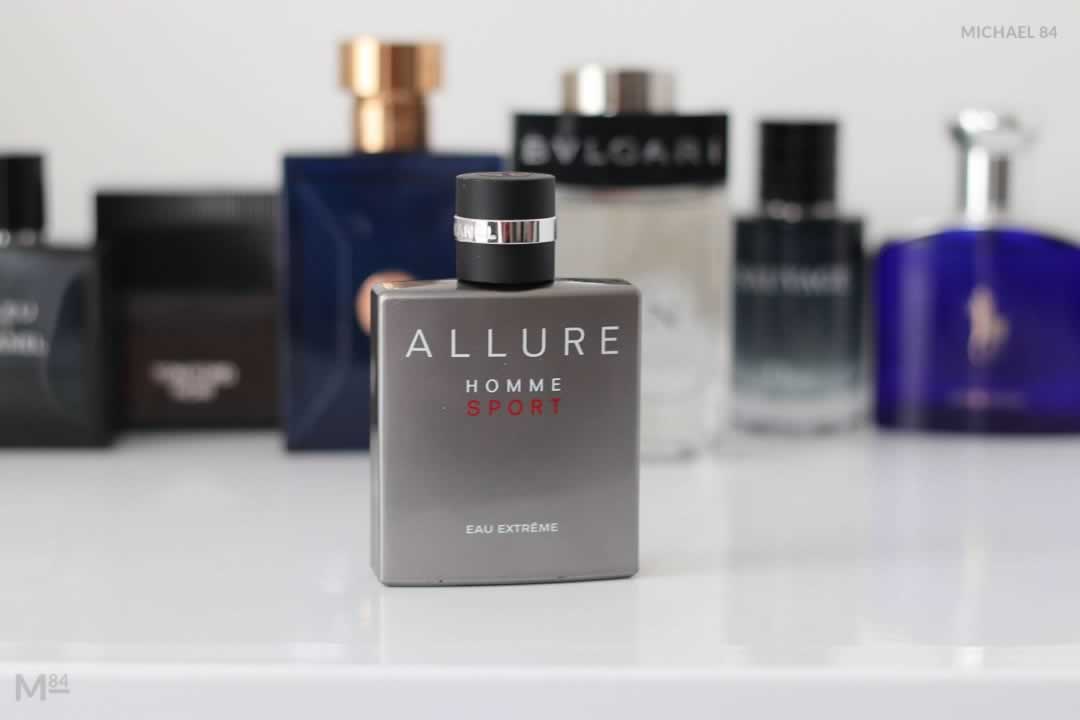 This week I am taking a look back at a scent which is loved by many in the fragrance community who know about it, but doesn't seem to be well known in the mainstream. I am talking about Chanel Allure Homme Sport Extreme.
This was released back in 2012, and I bought my bottle in the same year, and it's still as good today as it was then.
I have to say, I've never tried the other scents from the Allure collection, namely Allure Homme and the standard sport, so I cannot compare them to this one. However, Allure Homme Sport Eau Extreme it incredibly good, and it seems is enjoyed by others who've smelled it too.
First of all I'll start with the bottle. It's a squared face bottle with the branding to the front, and is an opaque silver colour. I have a 50ml bottle, with a 100ml bottle being available, as well as a limited edition 150ml bottle.
What Does Chanel Allure Homme Sport Eau Extreme Smell Like?
As you would expect from Chanel, it's a really nice and pleasant scent, which has that luxury and prestigious smell to it. It's a masculine and inviting style of scent which will get you compliments, with hints of light woods and fairly aromatic.
It's definitely one of those masculine scents which feels more refined, not like those typical old school musky fragrances, but lighter while still packing a punch. It hits all of the right notes, it's very attractive but in a subtle way.
While some fragrances are quite loud and shout at you, this one is more soft spoken and elegant. You can get a sense of all the notes, the soft woody and a fresh and spicy style, and it's just nice to smell.
Younger guys might want something that is making more of a statement, but if you're looking for a mature cologne that's still alluring, this works well.
I would say this would be suited to guys who are slightly older, such as the 23 and over crowd, with it being worn on an evening.
If you're looking for a stand out scent for the evening, this should be considered as one of those.
However since it's so inoffensive, it could be worn by younger guys, and during the day too. It can work in a casual or formal setting.
Longevity – Chanel Allure Homme Sport Extreme is an EDT but lasts a nice amount of time. Expect to get 5+ hours for this.
Projection – The projection is pretty good, but not immense. People standing next to you will notice you're wearing something nice, and it will linger just that little bit further without filling the room.
Best season to wear – All Rounder
Scent type – Soft woody, fresh spicy
Age Recommendation – 21+
Best Worn – Evening, Casual, Formal
Top Notes: Mandarin, Sage, Cypress, Mint
Heart Notes: Pepper
Base Notes: Tonka Bean, Cedar, Sandalwood, Musk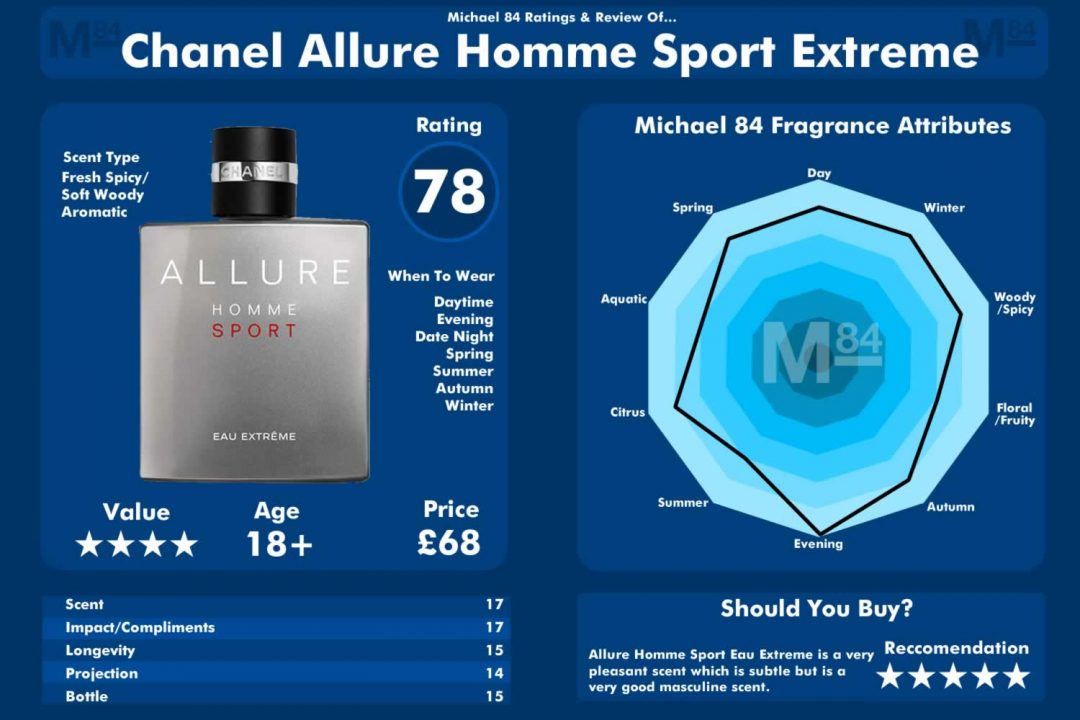 If you own this fragrance let me know what you think of it. I can recommend it if you're looking for a scent particularly on an evening which is inviting.
As always you can find all of my fragrance reviews here. If you're looking for a new aftershave to add to your collection or a signature scent, this is the best place to find them.