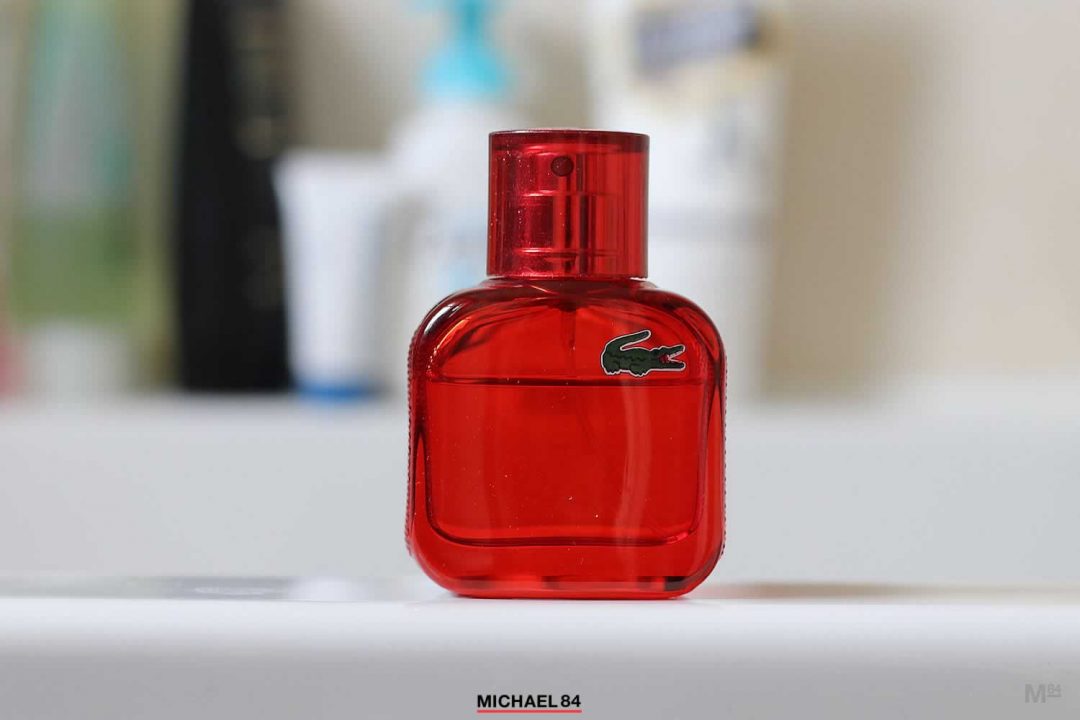 Today I'm going to talk about an old fragrance which I have recently re-discovered, Lacoste Rouge L12.12 eau de toilette.
It was released in 2012 as part of a collection from Lacoste, and this is everything you need to know about Rouge.
First of all I will start with the bottle as usual. As the name suggests, it's red, or Rouge if you prefer the French wording. It's a transparent squared bottle with rounded corners, and is a pretty decent bottle.
The bottle is not the most premium which I own, although it's made with glass it has a a plastic feel to it. The bottle top being made from plastic gives it more of a plastic feel.
The sides have a grip-like grain to them, making it easy to pick up and hold.
If you get a smaller bottle, the trademark Lacoste Croc is printed on, whereas the larger bottles have an appliqued Croc on the front. This is the only branding on the bottle, there's no wording whatsoever.
What Lacoste Rouge Smells Like
Now the scent, it's really nice. Lacoste virtually always make very pleasant scents, and this one is another one of those. It's quite a fresh and spicy fragrance, which is combined with a fruity notes giving it quite a sweet odour.
I would say that this is more marketed at the younger generation, although since I love fragrances, I can definitely appreciate this.
As you might expect, this one would be best in the Summer, with it working in the Spring too. Since it's quite fruity and sweet I would say that those are the best seasons to wear it.
It would also be best worn in the day, but will work well on a hot summer night with it's kick of spice.
It's definitely a good fragrance to own to add to your collection. As mentioned it works in the summer, and if you can get this for a good price, it's worth a buy.
As always you can find more of my aftershave reviews here if you're looking for a new scent to wear this season.
---
Longevity – Lacoste Rouge L12.12 is an eau de toilette. I get around 5-6 hours of usage with this one.
Projection – The projection is decent, you will smell it on and others close by will too.
Best season to wear – Spring/Summer
Scent type – Sweet/Spicy/Fruity/Fresh
Age Recommendation – 18+
Best Worn – Daytime, Evening, Casual
Top Notes: Mandarin Orange, Rooibos Tea, Mango
Middle Notes: Ginger, Pepper, Cardamom
Base Notes: Benzoin, Black Locust, Woods
---