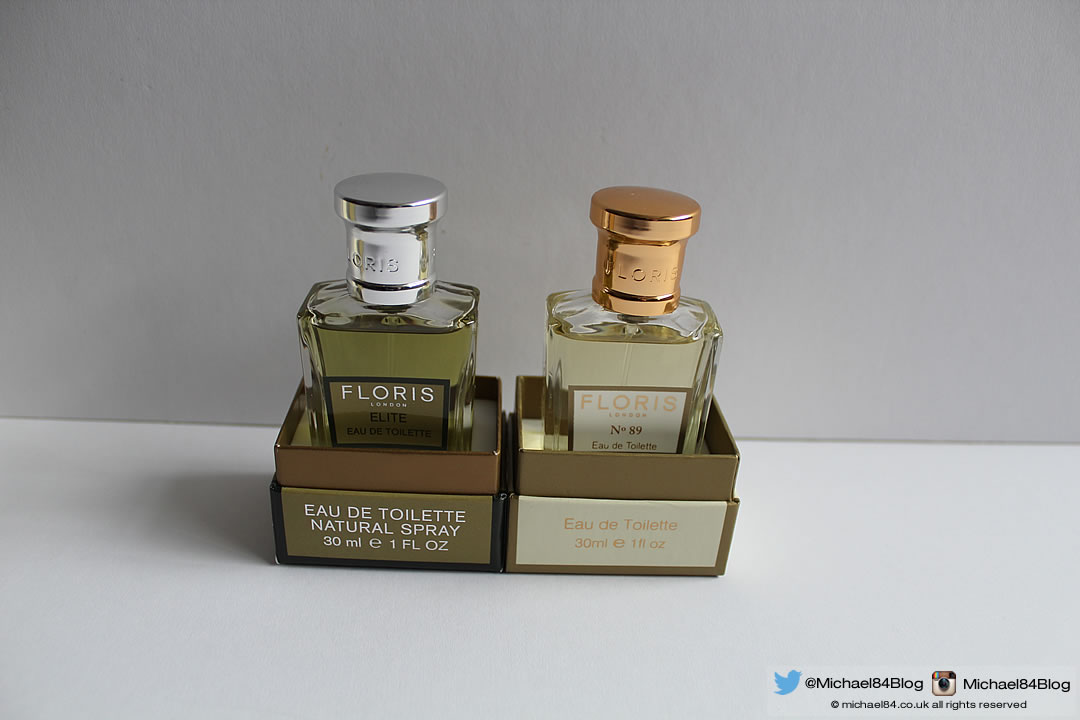 Floris had their winter sale recently, so I decided to pick up a few bottles to see what they have to offer. My first experience with Floris was Santal. I was looking for a replacement for my beloved Gucci Envy, heard about Santal, got a sample, loved it, and bought a big bottle. I love Santal, it's one of my favourite scents now that I can't get Gucci Envy anymore, so I though I'd see the others Floris has to offer.
The Floris sale contains their fragrances which are bottled in their older packaging, so they sell them off cheaper. I got No.89 and Elite, which were £17.50 each, for 30ml bottles, the perfect size for just trying a scent out.
This is their older packaging, but I have to say I quite like it. I like the way you can take the box apart, and have the bottle sitting in the bottom half of the box, I think it looks pretty nice if you have your bottles out on display.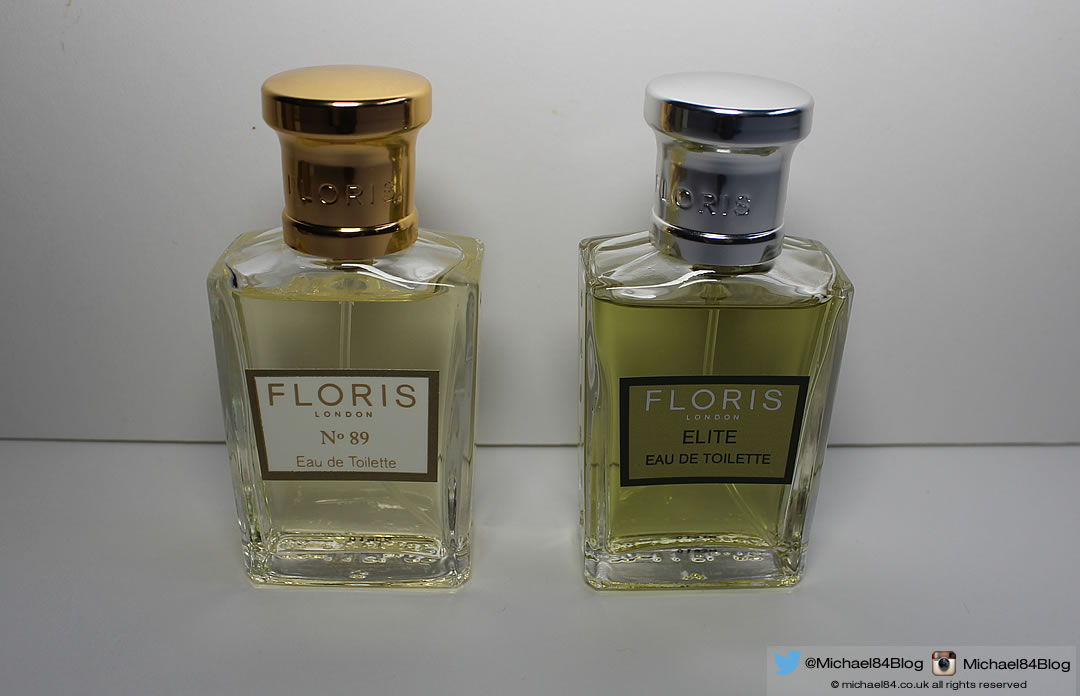 No.89
Top Notes: bergamot, lavender, neroli, nutmeg, orange, petitgrain
Heart Notes: geranium, rose, ylang ylang
Base Notes: cedarwood, musk, oakmoss, sandalwood, vetiver
Elite
Top Notes: bergamot, cedar leaf, grapefruit, juniper berry, lemon, petitgrain
Heart Notes: bay, fir balsam, lavender
Base Notes: amber, cedarwood, leather, moss, musk, patchouli, vetiver
Both scents are actually quite similar, with No.89 being the more citrus and Elite being a little more woody. Elite is very citrus when you first put it on, but on the dry down it calms down and turns into a more refined woody smell. No.89 retains more of the citrus smell, with a hint of freshness.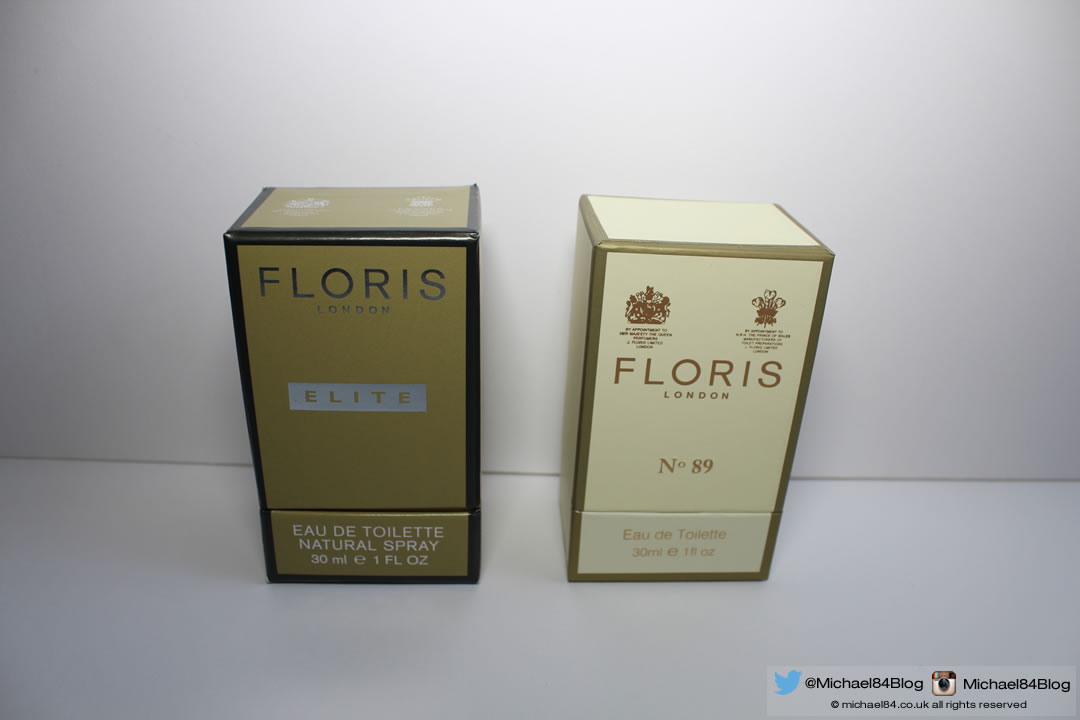 Other Floris Fragrances