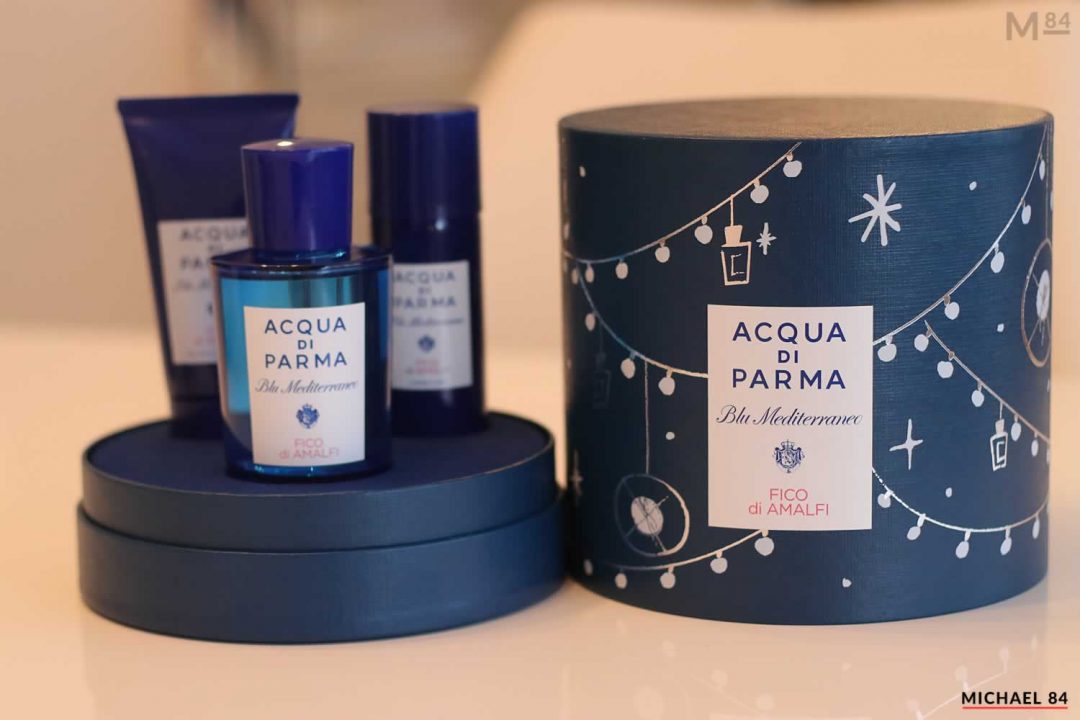 I finally joined the Acqua Di Parma club!
I've wanted to try an Acqua Di Parma fragrance for a long time, but never owned one. After I had read some reviews, I decided I would get Blu Mediterraneo Fico Di Amalfi, and it's so good!
Here's everything you need to know about the fragrance, including what it smells like.
Acqua Di Parma make a lot of fragrances, and have several in their Blu Mediterraneo line. After reading about them all, I decided to blind buy Fico Di Amalfi as it sounded like something I would enjoy wearing.
Even though it's cold and wintery as I write this, I was thinking for a scent more for the summer.
This turned out to be a good choice, as you'll read further on.
The Bottle
First of all I have to talk about the bottle. The Blu Mediterraneo collection has a distinctive bottle shape and colour. It's a cylindrical type of shape, and blue in colour. The front has a white label type of design to the front, with the branding on there.
This is the same in the entire collection, so you can be forgiven for thinking they all look the same.
The only difference being the fragrance name changing at the base of the branding.
I got myself a 75ml bottle which happened to be in a gift set. Along with the 75ml bottle, I also got the Fico Di Amalfi shower gel and body lotion.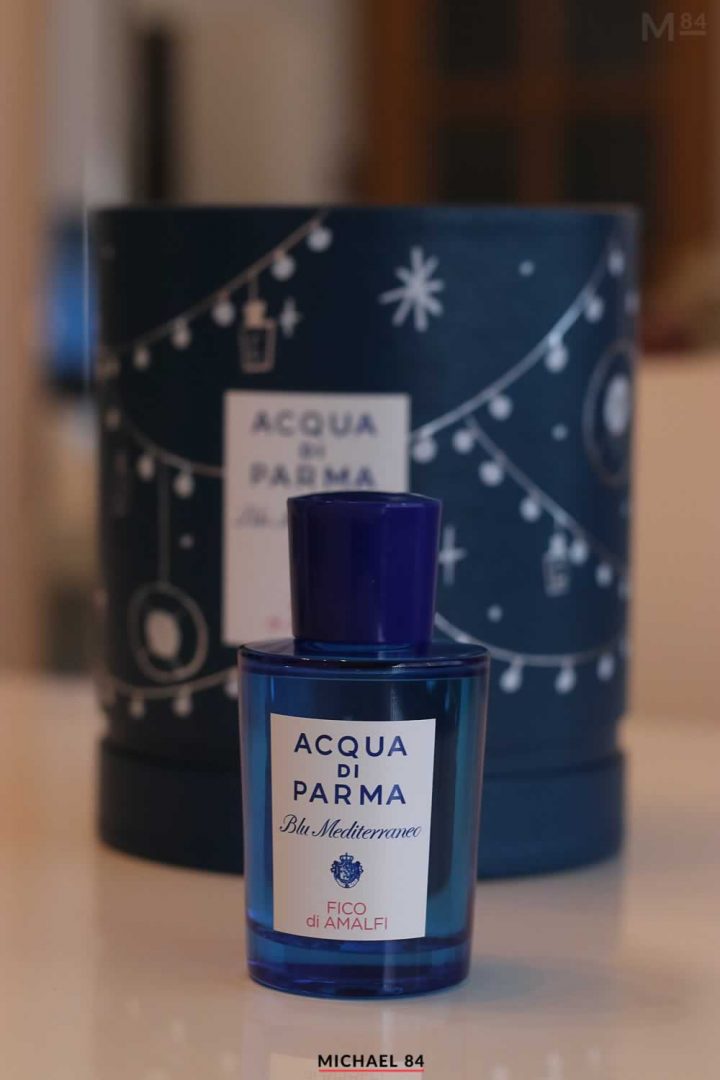 What Does Fico Di Amalfi Smell Like
Fico Di Amalfi is definitely a scent made for the warmer months. You get an immediate hit of fig along with grapefruit orange type of citrus notes. When it comes to citrus notes, I really dislike strong lemon types, but I'm happy to say that I don't get that with this scent.
It has a little bit of everything which seems to just work well together. There's the sweetness and fruity notes but they're not too strong, and it has some woody notes to give it that little bit of masculinity without being overbearing.
When To Wear Fico Di Amalfi
This is a unisex fragrance, but that doesn't mean it's not manly. In the warmer weather this will stand out for all the right reasons. It's something I'll want to wear in the summer, through the day as well as on an evening.
I can see myself putting this on while wearing shorts and a T-shirt, or out in the city on a summer day or evening with a smart casual outfit.
Verdict
As far as light summer scents go, I really like Acqua Di Parma Blu Mediterraneo Fico Di Amalfi. It hits so many different notes and has many styles, but they are all well balanced and work well together.
Perfumer –
Longevity – Fico Di Amalfi is an EDT, but the longevity is pretty good. I get 5 – 6 hours with this before it fades away.
Projection – The projection is reasonable. Those around you should be able to smell it.
Best season to wear – Summer
Scent type – Fruity, Sweet, Citrusy
Age Recommendation – 21+
Best Worn – Daytime, Evening, Casual, Formal
Top Notes: Bergamot, Grapefruit, Citron, Lemon
Middle Notes: Pink Pepper, Fig Accord, Jasmine
Base Notes: Fig Tree, Cedar, Benzoin
Let me know what you think of this in comparison to others from the Acqua Di Parma Blu Mediterraneo line up. As always, you can find more scents in the aftershave blog if you're looking for that new scent.