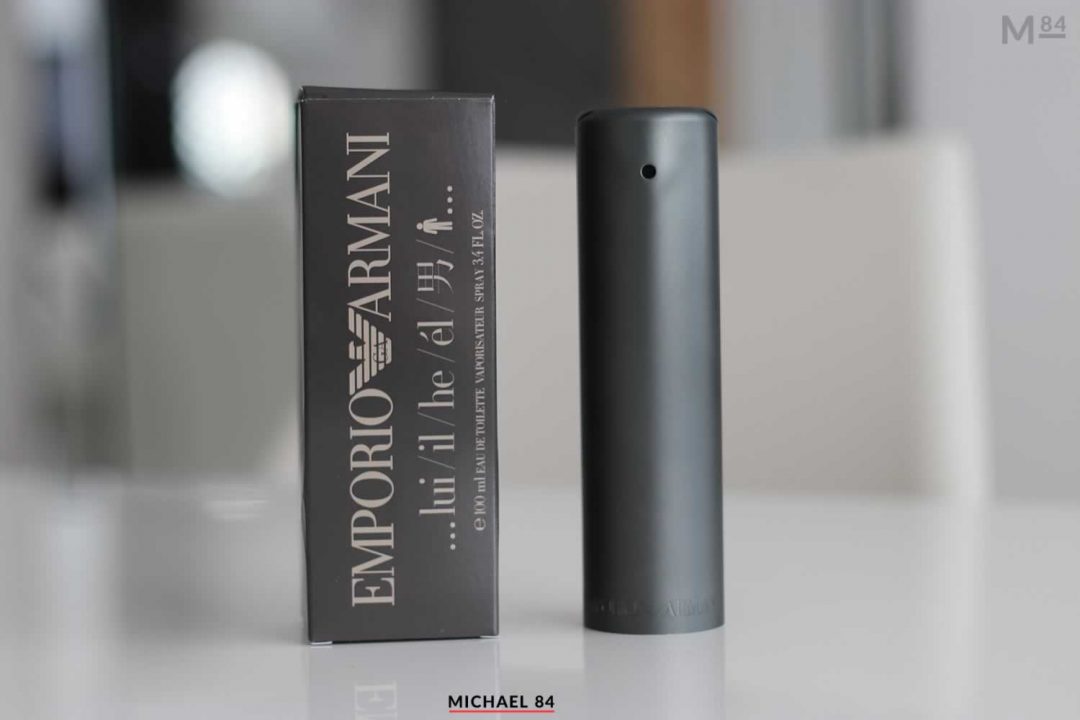 It's time for another new fragrance review! This time it's an old new fragrance and an old favourite, Emporio Armani He (or Armani Lui as some may say).
This one has a little bit of a story to it, so here's everything you need to know.
The original release of Emporio Armani He (Lui) was in 1998. I first got a 50ml bottle of this scent around 2005-2006 and really liked it. I liked it so much that I finished the bottle, something I rarely do.
I never replaced it, and eventually Armani He was discontinued. But it's back! At the back end of 2020 Armani announced that they were bringing this back, which I was happy to hear.
I decided that I'd get myself a bottle, and so I have. This is it!
What Does Armani He Smell Like?
First of all I have to mention that the smell is the same as the original HE. That is not bad thing, because it's incredible.
I have to point out that there's some serious nostalgia going on with me and this scent. That means it's hard for me to be objective, because it reminds me of being younger, going out and having a good time.
It brings back so many good memories.
When I put this fragrance on, I'm taken back to when I was in my early 20's. What a great time!
It's a really good, modern inviting scent. It's aromatic, warm and slightly woody, and it's most definitely a masculine scent. But it's not dirty musky, it's not boozy or has that old fashioned 'man' smell to it.
It's the modern man, as mentioned.
You get a sense of the citrus notes which are blended really well together with the base notes that are vetiver, white musk, tonka bean and sandalwood.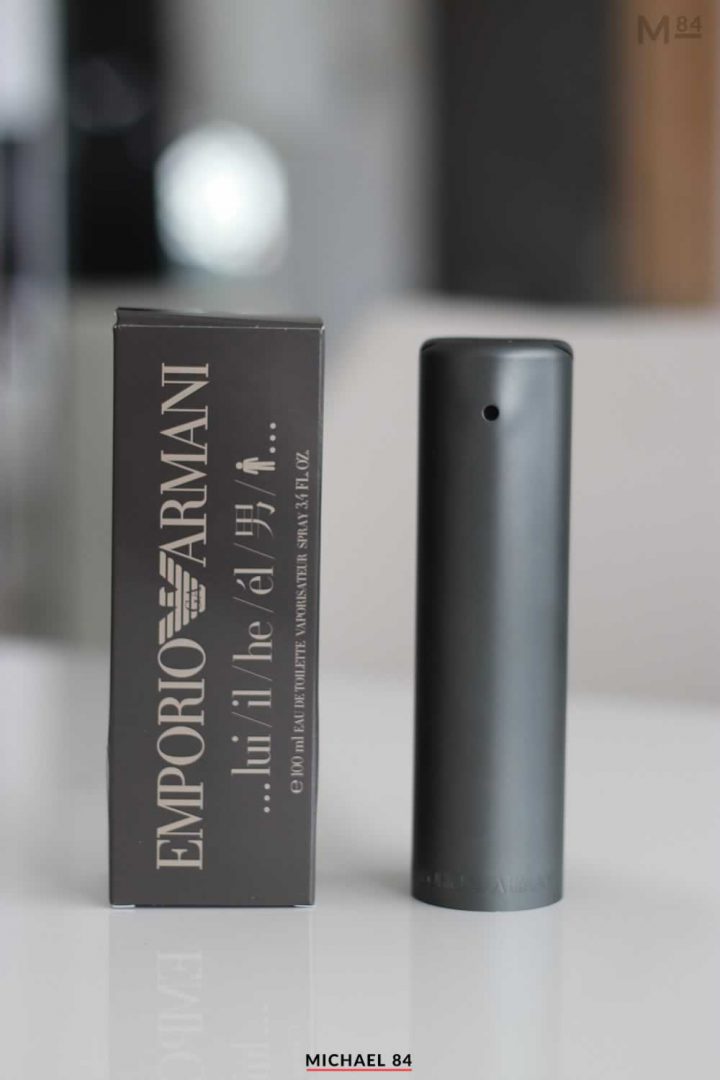 When & Where To Wear Armani He
I would wear this scent on an evening when out. It could be a good date fragrance with a girl or when you're out with the boys. Since it's pretty inoffensive, it could be worn more or less all the time.
I'd stick to wearing this one on a night rather than the day. There's fragrances better suited to the daytime, and I'd prefer to wear this on a night.
Since it's warm I think it's better suited to Autumn and Winter, but as I'd wear this on a night, it can be worn in Spring and Summer too.
What Clothes Match Armani He Fragrance
When it comes to clothing, this scent works with a lot. It's refined so a suit could be paired with it when it comes to clothing. But it's not a stuffy scent, so you can go smart casual with just a shirt and pair of jeans.
You could also go even more casual, with just a smart t shirt and pair of jeans. The versatility of the scent makes it work in most situations.
Even though the scent is quite old, It's still a modern masculine scent which is inviting and works well to wear on an evening.
The Bottle
The Armani He bottle remains the same as the original. That is a cylindrical bottle which has a minimalist design. There's almost no detail, other than small debossed working around the base of the bottle.
It's a brushed metal style in dark grey. Armani said that the new 2020 bottle is made from less plastic than the original.
As for the atomiser, it's not one of my favourites. It's a rubber kind of sprayer, which can be slightly difficult to spray, and sometimes you don't get a good spray if you don't press it correctly.
I got myself a large 100ml bottle, but the 50ml bottle is also available.
Verdict
I love Emporio Armani He and I am so glad it's back. I can see myself wearing this a lot. I've already worn it a couple of times in the past few days of testing, and it brought back some great memories.
Perfumer – Alain Astori And Carlos Benaim
Longevity – Armani He/Lui is an EDT, and lasts a fair amount of time. I got 5-6 hours with this.
Projection – The projection is pretty good. Those around you will be able to smell it.
Best season to wear – All Rounder
Scent type – Aromatic, Warm, Slightly Woody
Age Recommendation – 18+
Best Worn – Evening, Casual, Formal
Top Notes – Yuzu, Cardamom, Sage
Middle Notes – Nutmeg, Rose, Orris
Base Notes – Vetiver, Sandalwood, Tonka Bean, White Musk
If you've tried this over the years let me know. As always, you can check out more of my aftershave reviews if you're looking for a new scent.