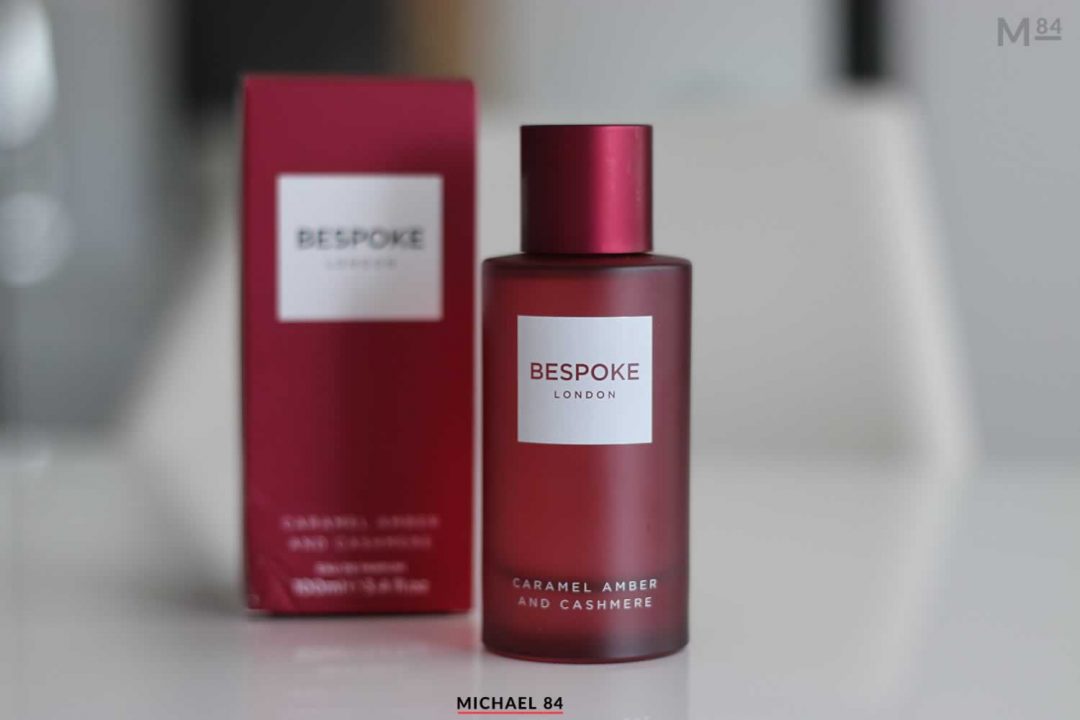 Bespoke London Caramel Amber And Cashmere EDP is another fragrance for men from Bespoke London. This is a scent which is exclusive to Superdrug, and is an EDP for the affordable price of only £9.99.
This is the 3rd of the Bespoke London range which I have tried. It's definitely one of the more interesting, with the scent pretty hard to describe.
If you don't know anything about Bespoke London, it's a fragrance brand which you can get at Superdrug. They have a collection of different fragrances, which are all EDPs in 100ml bottles, and are affordable at only £9.99.
This is what I think of Caramel, Amber And Cashmere EDP.
What Bespoke London Caramel, Amber And Cashmere EDP Smells Like
Caramel, Amber And Cashmere is a really hard fragrance to pin down and describe. It's quite powdery and you get hints of amber, cashmere, sandalwood and vetiver. It has a really dry type of smell, if that makes any sense.
It's quite like nothing I've tried before. The powdery style of the scent is what stands out most to me. I get a lot of the amber, almost like Paco Rabbane Ultraviolet or other 'purple' types of scents.
It's kind of floral with rose, mixed with the vetiver, amber and cashmere which gives it that dry and powdery feel.
This style of scent isn't one of my favourites, it has a bit of a laundry feel to it. If that's something you enjoy, I think this scent is a winner.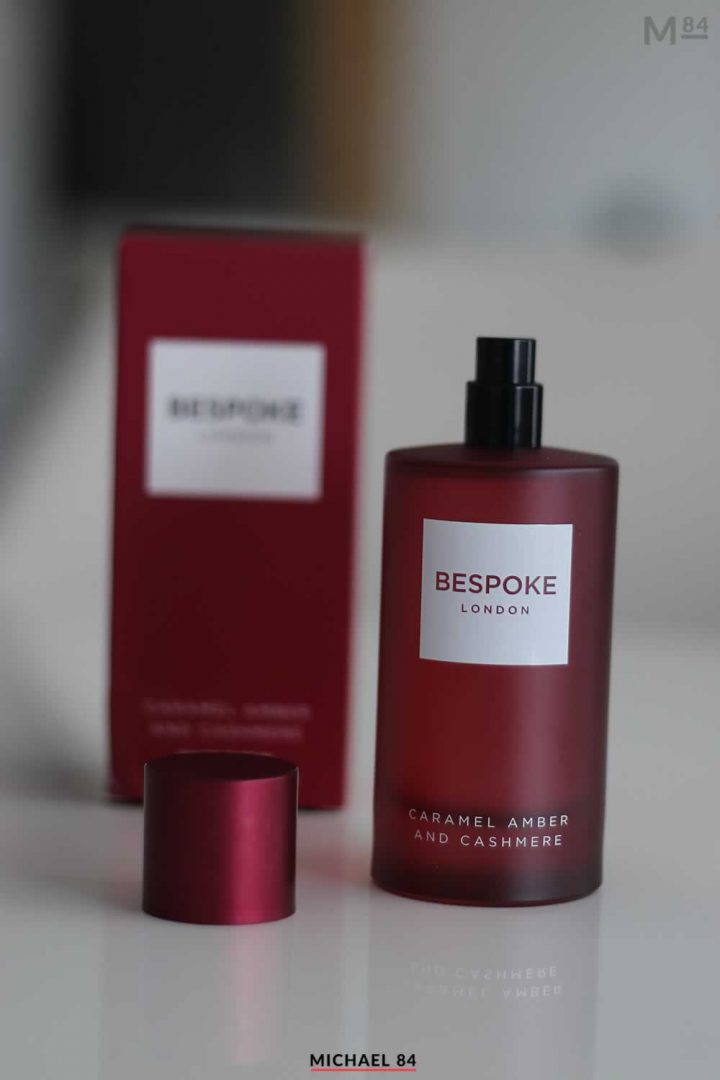 The Bottle
The bottle is the same style as with the others in the Bespoke London collection. It's a 100ml translucent bottle in red, with the Bespoke London branding to the front along with the name of the scent to the bottom.
Verdict
Bespoke London Caramel, Amber And Cashmere EDP is a casual fragrance which I think is best for youthful guys. It's very dry and powdery, with strong amber style notes. I can see it being worn in more casual settings, but can work in all seasons.
It doesn't last as long as you'd get from a luxury EDP, but that's reflected in the price. If you like this style of scent, it's a nice cheap aftershave to give you a good smell for a few hours.
You can grab a bottle at Superdrug here.
Longevity – Bespoke London Caramel, Amber And Cashmere does not last long considering it's an EDP. I got 3 to 5 hours from this one.
Projection – The projection is not great. You will only just smell it on yourself, and over-spraying could be required.
Best season to wear – All Rounder
Scent type – Dry, Powdery, Amber
Age Recommendation – 18+
Best Worn – Daytime, Casual
Notes: Amber, Rose, Sandalwood, Cashmere, Vetiver
Let me know what you think of this one. As always, you can find everything you need to know about the best fragrances here. Find your next scent or just read reviews on aftershaves.