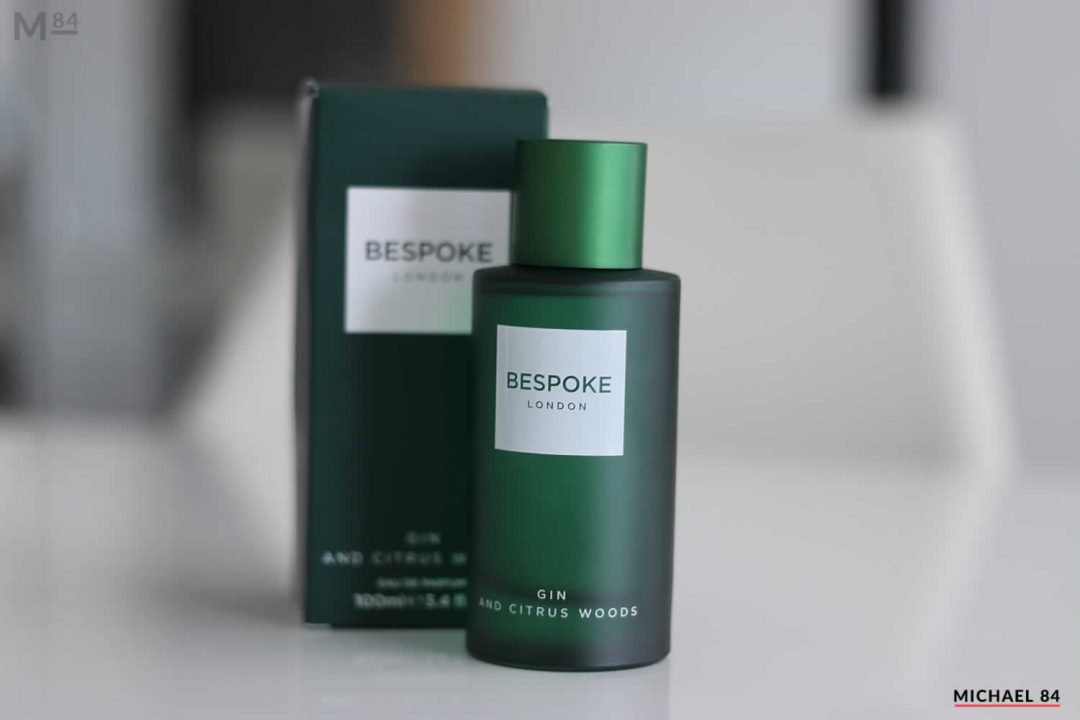 I've featured several Bespoke London fragrances on the blog, and the next up for review is Bespoke London Gin And Citrus Woods. They're usually very nice and pleasant scents, so I was looking forward to see what this smells like.
Just a bit of info on Bespoke London if you're unfamiliar with this fragrance range. It's exclusively available at Superdrug, and they're affordable fragrances which are eau de parfum (EDP). At the moment you can pick up a 100ml bottle for only £9.99, a good price.
But what do you get for your money? Here's what it's all about.
What Does Gin & Citrus Woods Smell Like
First of all it's a really inviting scent. As soon as I smelled this, I thought that it was a really nice scent. It's fresh and green citrus, and has a kind of juicy tangy kind of smell. It's sort of like green juicy fruits. This is very much a fresh green-citrus style of scent.
There's notes of cedar, sandalwood, oakmoss and a little floral.
It's fresh and inoffensive, and is safe to wear virtually anywhere.
When To Wear Bespoke London Gin And Citrus Woods
I kind of think of this like a sports scent. It's definitely for the daytime, and I think would work well in an outdoors kind of atmosphere. It does have some very soft woods and hints of spicy notes, which compliment the overall fragrance well.
I would pair this with casual clothing, as I feel it's a really casual scent. I think the crisp cutting nature means it works best as a spring fragrance, possibly in a cool summer.
In terms of age, it's a youthful scent for everyone. A great first teenage fragrance to smell good, and equally someone older can wear it for a quick and easy nice scent.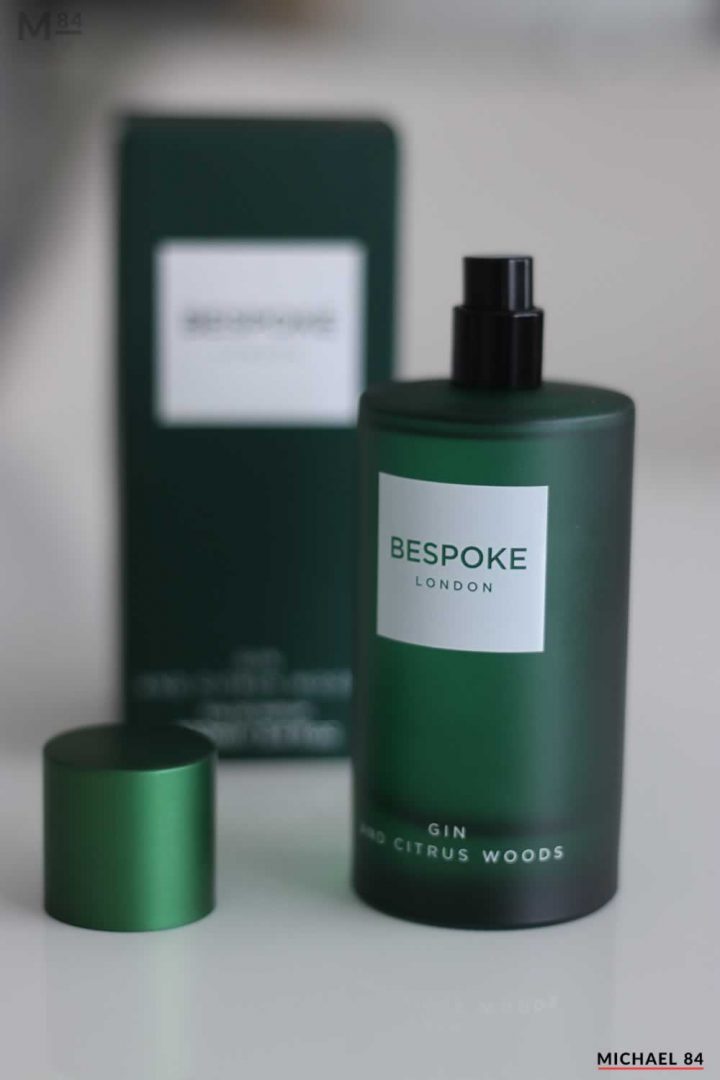 The Bottle
The bottle and branding is green, which is perfect for this scent. It really does feel green as soon as you smell it. As with all the Bespoke London fragrances in the range, the bottle comes in a cylindrical shape in translucent glass.
The branding is kept simple, with the square logo to the front, and the name of the scent at the bottom.
Verdict
Overall I like Bespoke London Gin And Citrus Woods. As with all of the fragrances in this range, it's an EDP, but it doesn't perform like one. The longevity is not great, you'll only smell it for a few hours.
But if you just want a quick spray and smell good for a short time, it's a really good buy for under a tenner.
Longevity – Bespoke London Gin And Citrus Woods is an EDP, but the longevity is not good. Expect to get 2-3 hours with this.
Projection – The projection is average. You'll smell it, and possibly others very close by.
Best season to wear – Spring
Scent type – Fresh, Green-Citrus
Age Recommendation – 16+
Best Worn – Daytime, Evening, Casual, Formal